Chase ACH Payments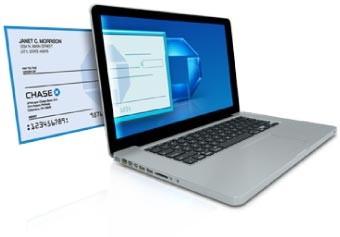 ACH Payments
Handle your business payables efficiently with Automated Clearing House (ACH) payments services from Chase. It's a secure, fast and convenient way to pay your vendors, schedule cash disbursements and even pay individuals through Direct Deposit.
Add payees one at a time or upload a list of payees.
Create groups of payees to make scheduling and tracking easier to manage.
Schedule one-time or repeating payments.
Enter transactions before 7 PM ET to begin processing the same day; we'll settle in one to two business days.
With ACH, you'll be part of one of the largest electronic transaction networks in the U.S. ACH successfully processes large volumes of both credit and debit transactions every day.
What It Costs
With the Chase ACH Payment service, you can make 25 transactions for just $25 per month. Additional transactions are only $0.15 each.