Chase Overdraft Protection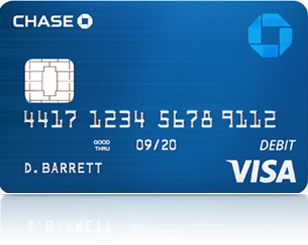 What it is:

Allows you to link an Overdraft Protection backup funding account—a Chase savings account or Chase credit card Footnote (Opens Overlay)—to your checking account to help pay any overdraft transactions that may occur. A transfer is made (generally in $50 increments Footnote (Opens Overlay)), if enough funds are available, to cover your transaction and the $10 Overdraft Protection Transfer Fee.
What it pays:

All transactions, including everyday debit card transactions
What it costs:

No fee to enroll

Each day we make a transfer: Your checking account will be charged one $10 Overdraft Protection Transfer Fee (waived for Chase Premier Platinum accounts)

This fee is not charged if your account balance at the end of the business day is overdrawn by $5 or less before the transfer happens, or for items that are $5 or less

Credit Card Overdraft Protection Transfer: You will pay interest from the date of the transfer at the Overdraft Advance interest rate
Savings Account Overdraft Protection Transfer: A $5 Savings Withdrawal Limit Fee may apply for each withdrawal or transfer over six per monthly statement period, including withdrawals at a branch or at an ATM

For applicable fees, when there is not enough money in your linked Overdraft Protection backup account, please refer to How your transactions will work (PDF)

Changes coming in August 2016 to our overdraft protection service:
We're simplifying our Overdraft Protection service, which may help you avoid fees and interest.
Starting August 20, here is what's changing:
New and existing Chase credit cards can no longer be used as a backup funding account; a Chase savings account will be the only option
When an overdraft protection transfer from savings is needed:

The $10 Overdraft Protection Transfer Fee will be discontinued
The exact amount needed to cover the transaction will be transfered
You can avoid these fees if you transfer or deposit funds to cover the purchase by the end of the business day (generally by 11 PM ET). Footnote (Opens Overlay)