View Check Images
If you're like many people, you rush to write a check at the grocery store and forget to note the details later. Maybe you write an important check that needs to clear by a certain day. Or maybe you can never find the one cancelled check you need, when you need it.
With check imaging from Chase OnlineSM, you'll never have to wait, wonder or worry again. You can view up to four months of check images online FREE, search for and see check images online or request that a check be mailed to you, as long as it's from the past seven years or less. Please note that, depending on your type of account, we may charge you a check copy fee for requesting to have a copy of a check mailed.
Once your check is cleared, we put the image of the check online for review. You'll see every detail, exactly as you wrote it. Anytime you log in to see your account activity, click the icon next to your check number and you'll be able to:
View FREE images of your cleared checks and only print the ones you need
Zoom in and view every detail of the check
Save your check images in PDF format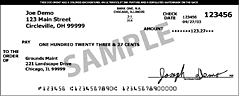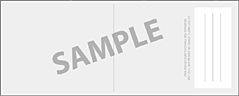 Sign up for FREE Online Banking and view your check images every day.
Still have questions? Contact a ServiceLine Representative by calling 1-800-935-9935