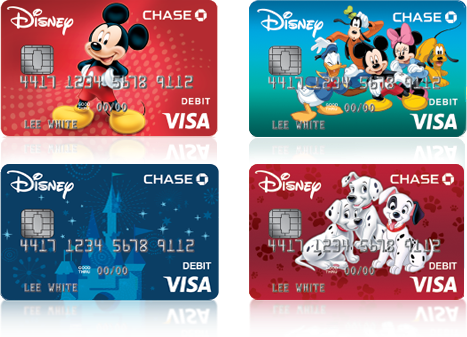 Already a Chase checking customer?
Visit any Chase branch or call 1-800-935-9935 and upgrade to a Disney Visa® Debit Card!

Disney Visa® Debit Cards are not available on High School Checking and Chase Access CheckingSM Accounts.
Enjoy year-round perks with a Disney Visa® Debit Card: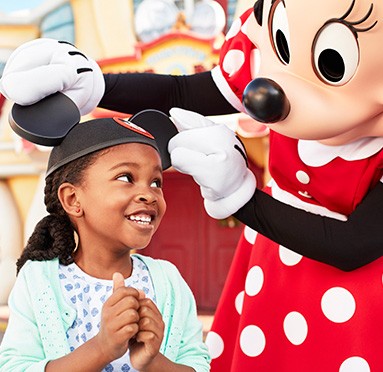 Since it's from Chase, the Disney Visa® Debit Card comes with built-in security and conveniences you can count on every day, including:
Access to more than 20,000 Chase ATMs and 5,600 Chase branches nationwide. It's easy to find a Chase ATM or branch near you.
Access to Chase DepositFriendlySM ATMs—no need for deposit slips or envelopes.
24/7 Customer Service Access—we're here when you need us.