Chase Connect® Solutions
Solutions for your business
Payables
Send domestic and international payments online
ACH Payment Services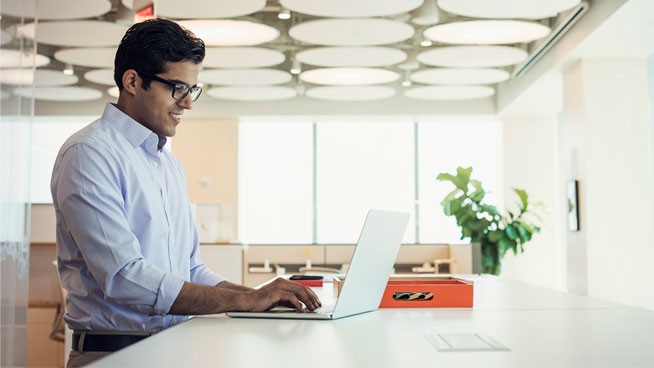 ACH Payment Services
Easily send payments to employees and/or vendors. Simply enter their account information and send one-time or repeating payments, which are sent in two business days. Make large volumes of payments even easier with ACH bulk file upload.
Wire Transfers
With nearly 70 currency options available, you can easily send payments to international vendors virtually anywhere your business takes you.
Chase Cashflow360℠
Connect digitally with suppliers and clients to automate invoicing, approvals and reconciliation.
Balances & activity 
Manage your accounts and control cash flow in real time
One dashboard
Easily access multiple accounts—including deposit and savings, commercial loans and lines of credit—all in one convenient location. Your accounts are always up to date, so you can make timely cash management decisions.
Customize your reports

Customize your reports
Create reports for data you need, and get those reports when you need them.  Choose report criteria, including transactions and accounts.  Then, tell us when and how frequently you'd like us to create those reports. 
24/7 access
You can manage your accounts on the go with your mobile device – smartphone or tablet. See accounts, schedule payments, add/entitle users to deposit checks and more. Access our mobile-friendly site or download the Chase Mobile® app for iPhone® or Android™
Deposit checks anywhere
With Chase QuickDeposit℠, you can deposit checks without leaving your office. Entitled users can scan and deposit checks via their desktop and on the go with the Chase Mobile® app. No limit on the number of deposits and check images are stored online for record-keeping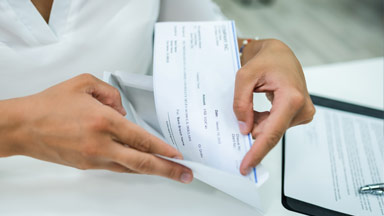 Streamline your payment collection
With authorization from your customer, collect invoice payments or monthly fees with ACH Collections. Schedule one-time or repeating collections online or upload a bulk file of collections. Automate the payment process for your customers and improve cash flow.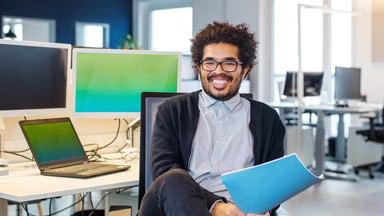 Security
Help protect your bottom line and keep your information safe
Enhanced fraud controls


Chase Dual Control - Transaction requires a second layer of approval for all transactions, allowing you to set internal controls to help identify fraudulent activity and check errors before they occur. When an authorized user schedules any type of transaction, a second user will need to approve it—helping to ensure a single person can't process an unauthorized transaction.

Help protect against ACH debit and check fraud


Minimize your exposure to fraud by monitoring checks presented for payment. With Check Protection Services (Positive Pay), any check that doesn't match the check issue information is presented as an exception for review. With Checking Monitoring Services (Reverse Positive Pay), checks that exceed a threshold amount (set by your company) are flagged for review.

Take action by blocking all debits from your accounts with ACH Debit Block. You may also choose to permit only authorized vendors to debit your accounts and even set a transaction limit for those vendors.

Access & Security Manager


Delegate cash management tasks while still maintaining the control you need. You can set up Proxy Admins and multiple users. You can then entitle those employees to certain accounts and transaction types. You can also activate recommended administrative procedures, such as Chase Dual Control.
We're serious about keeping your personal information safe. Go to the Security Center to learn about the technology we use to help keep your accounts secure.