Subaru Motors Finance Solutions from Chase
Through its Subaru Motors Finance program, Chase provides auto financing and leasing
to Subaru customers. See your local Subaru retailer to learn more
about the program and about Subaru vehicles.
Chase Solutions for Subaru Motors Finance Customers
Subaru Motors Finance customers can manage their auto loan and lease accounts with Chase OnlineSM and Chase Mobile® Footnote (Opens Overlay) banking.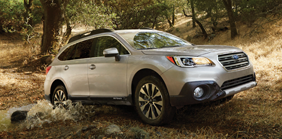 Apply for financing online with Subaru Motors Finance
It's easy and convenient to apply online with Subaru Motors Finance.
Start by selecting the vehicle and retailer you want on Subaru.com.
Click on Apply for Financing.
Complete the application and submit.
Take your credit decision to your selected Subaru retailer.

Footnote

(Opens Overlay)
Mobile Banking
You can have the freedom to bank when and where you want.
Get the Chase Mobile® App:
If you have questions or need assistance, please call Subaru Motors Finance at 1-800-644-1941.