Earn Stars with Starbucks Rewards Credit Card.
Earn Stars everywhere you go
Watch them add up fast to your favorite things at Starbucks® stores.
Earn up to 3 Stars per $1 you spend at Starbucks stores: 1 Star per $1 digitally loaded to your Starbucks Card with your Starbucks Rewards Visa Card (excludes money added at the register), plus 2 Stars per $1 spent when that Starbucks Card is used to pay at Starbucks stores
Earn 1 Star per $2 you spend at grocery stores, on local transit and commuting, and on internet, cable and phone services. Learn more about the reward categories offered by Chase.
Earn 1 Star per $4 you spend outside of Starbucks stores
Enjoy these Cardmember exclusives
Monthly Perks — drinks we love, curated just for you
Your Stars don't expire — an exclusive Starbucks benefit for cardmembers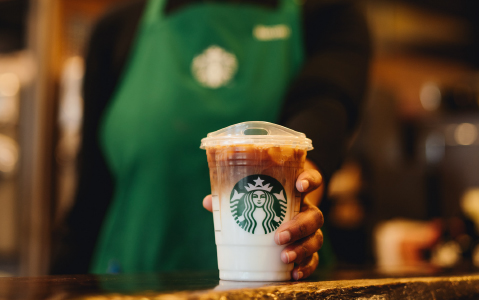 Share the love and earn even more Stars
Get complimentary cards for friends and family members to maximize your Star-earning potential.