Hyatt Credit Card Purchase Protection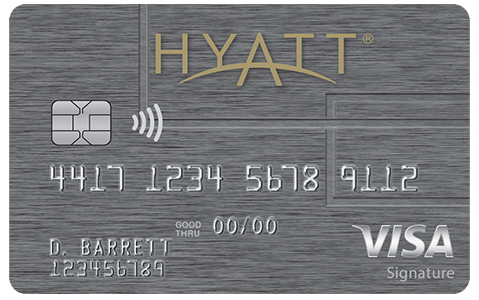 Purchase Protection
Whenever you shop, your Hyatt Credit Card is there to protect your eligible purchases.
Purchase Protection
Covers your new purchases for 120 days against damage or theft up to $500 per claim and $50,000 per account.
Extended Warranty Protection
Extends the time period of the U.S. manufacturer's warranty by an additional year, on eligible warranties of three years or less.
Price Protection
If a card purchase you made in the U.S. is advertised for less in print or online within 90 days, you can be reimbursed the difference up to $500 per item, $2,500 per year.
Return Protection
You can be reimbursed for eligible items that the store won't take back within 90 days of purchase, up to $500 per item, $1,000 per year.
Fraud Protection
In addition to Purchase Protection benefits, you'll enjoy:
Zero Liability Protection against unauthorized purchases made on your Hyatt Credit Card.