Chase Person-to-Person QuickPaySM
PAY FROM WHEREVER YOU ARE.
Send money to almost anyone, anywhere with your smartphone with Chase QuickPaySM.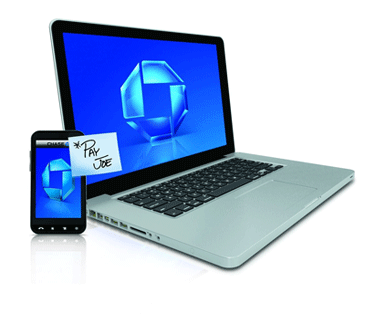 Pay your pals with Chase QuickPaySM
Send money to virtually anyone, anywhere (or have someone send you money) - without cash or checks.
With Chase Person-to-Person QuickPayFootnote (Opens Overlay), you can send money to nearly anyone using their email address or mobile number. As long as both of you have a U.S. bank account and at least one of you has a Chase checking account, you'll be able to send or receive money.

Convenient
No need to wait for a check in the mail or cash in hand. Everything is done online or through your mobile phone.

Simple
Only one person has to have a Chase checking account. Don't have a Chase checking account? Choose one.

Secure
You don't see the other person's account information and they don't see yours.