Bold Leaders
Inspire Bold Leadership
James Corden travels the world with a hotel in tow
The future of accommodations is mobile, modern, and flexible.
Posted: 02/08/18
Updated: 03/01/18
Chase Sapphire Reserve has teamed up with James Corden to bring you a new series that explores what's next in travel. You can find more on Vox's new digital travel publication, Meridian.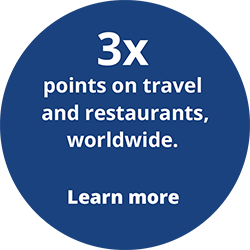 Bigger is not always better. From micro-apartments to tiny houses, people all over the world have ditched spacious floorplans in favor of compact, efficient accommodations. For the eco-conscious with wanderlust, however, it's been a challenge to move about the globe or reside in small quarters both comfortably and sustainably.
Enter Ecocapsule. The egg-shaped, solar- and wind-powered unit is just over 8 feet high, a little over 7 feet long, and 14.5 feet wide. Sure, it's small. But within its walls, a folding bed, kitchenette, living area, and bathroom function comfortably. Tow the capsule on a trailer, ship it in a container, or airlift it to its final destination. Once it's settled, the Ecocapsule offers the modern convenience of a luxury hotel while simultaneously keeping its inhabitants close to nature.
In the third episode of "Reserve What's Next," James Corden takes the Ecocapsule for a spin, immersing himself in new landscapes without roughing it at all.