Your Money
Explore Major Purchases
The best times of year to buy a car
Know when demand is lowest, and pressure on auto dealers is highest
By
Andy Jensen
Posted: 12/27/16
Updated: 11/10/17
The following article is part of a broader series meant to share tips and trends around the automobile industry, presented by Chase Auto Finance.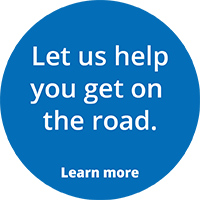 Making any purchase off-season—like a grill in January, or a coat in May—usually means a discount. It's no different when planning the right time to buy a car. It's all about understanding the supply of inventory, buyers and dealership goals. The right timing can mean saving thousands of dollars. Here's a look at some of the best times to buy a car:
1. End of the month
At the end of the month, many auto salespeople are eager to close deals to meet their monthly quota. "Every general manager, if you sneak into their office, you'll see a whiteboard with a bottom line number," says Len Short, head of LotLinx, an inventory platform that tracks thousands of auto dealers in real time. "That's the number of vehicles they've got to move this month. And as the end of the month approaches, they get anxious to make that number." Short says he consistently sees discounts at the end of the month, which means it's a good time for you to bargain.
2. August
New models are typically delivered in the fall. Making room for this new inventory requires selling off older models, usually at a discount. TrueCar, which analyzes car prices nationwide, shows that August is the best month to buy a car. The price in the heat of summer can be 15 percent less than the price for the same vehicle in December. That 2016 model you spy in the lot may only differ from the incoming 2017 car by its production date.
3. When new cars are rolled out
When a new design is soon to be released, bigger savings are likely on the outgoing one. The 2017 Subaru Impreza features more leg and hip room, steering responsive headlights, and is the first Subaru model to have automatic braking. It may get all the attention, but the outgoing 2016 model, though it doesn't have the same bells and whistles, is a perfectly capable car. Generational design changes don't occur often, typically around every five or six years. Additionally, automakers release a midcycle refresh roughly every three years. Features like wireless charging ports, Android Auto, or adaptive cruise control may be added. But if you resist the allure of the latest gizmos, you can ride off with a deal.
4. Black Friday
Big box retailers aren't the only ones who want to take advantage of the pre-holiday consumer frenzy. A trip to the showroom instead of the mall can be profitable. "Car dealers are going to try to be competitive with Black Friday sales," says Short. "Because if you go out and buy a new flat screen TV, that's less money available to buy a car." Putting some money aside for this extra holiday purchase can make you one of the few buyers looking to lay down cash for a car instead of video games for the kids.
5. Late December
Post-holiday, many dealers are still trying to add to their annual sales total. Inventory is high and weather is bad, so often buyers are staying home. Dealer pressure, plus inventory, minus customers, means a great time to find a deal. "I once bought a car on December 31," says Short. "They did extraordinary things to make that deal."
Andy Jensen is a Chase News contributor.