Small Business
Manage Your Business
Small companies, big plans: Business owners discuss their 2017 resolutions
By
Kelly Kearsley
Posted: 12/27/16
Updated: 11/10/17
Many small business owners are making new year goals. According to a recent Chase survey, 65% of small business leaders report that they're optimistic about the future. One-third say they plan to increase their full-time staff in the next year.
Chase spoke with four small business owners from across the country about their plans for the coming year, their strategies for achieving their goals, and lessons they've learned along the way. Here's what they had to say: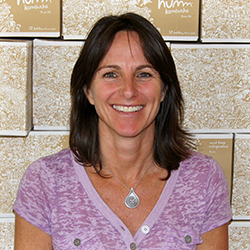 1. Build the infrastructure to support national distribution
Jamie Danek, CEO Humm Kombucha, purveyor of an effervescent, all-natural drink created by fermenting tea.
Employees: 75
Location: Bend, Oregon
Since 2009, Humm has been on a mission to prove to the world that our kombucha is a beverage for everyone. And it's working. This company is getting bigger and more exciting every day. We're on a rocket ship right now: Last year we officially started national distribution, hitting the shelves in more than 1,500 retail stores nationwide. We're focusing on the new geographic areas where kombucha is trending, with geotargeted social media campaigns. We're also talking to retailers in those places about the best ways to reach their shoppers.
That's huge for us, but we've got our eye on the future. The next year is about selling our product in more national retailers. Many are already saying, "Yes, we want this product!" Our 2020 goal is to be in 20,000 stores around the country.
It's going to take a solid infrastructure to support that level of growth. So we're opening a new 40,000-square-foot facility in January to help keep up with demand—and make sure our rapid expansion continues.
Tip: Surround yourself with people who know more than you do.
We can't pretend to know the ins-and-outs of how to grow a business this large. So we've surrounded ourselves with experts who believe in our product, and we stay open to their guidance.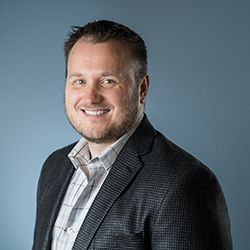 2. Execute a bigger, bolder sales strategy
Kevin Kent, COO ReviewTrackers, a software platform that helps businesses track and improve their online reviews.
Employees: 50
Location: Chicago, Illinois
ReviewTrackers provides an enterprise-level review monitoring and reputation management software platform. This year for us is all about execution. We've added a number of people to the team over the last year, including a vice president of sales and a director of customer success. Now, more than ever, we have the right people in place. Because we've laid this foundation, we feel like we can really hit the ground running on the sales side this year. We want to bring more deals through the pipeline, and close bigger deals.
To accomplish this, we're focusing our sales message and making sure we're maximizing every opportunity. For instance, if a deal is $50,000 on its face, our sales director can look at it and figure out ways we might be able to bring it up to $75,000. When you accumulate gains that like over the course of a year, you can really grow fast.
Tip: To prepare for big growth, lay the foundation early.
We spent the past couple of years focused on finding the right people for our teams, even if it meant not filling a position until we found the best fit. We also spent a lot of time onboarding new hires and educating them about our company and culture. Our employees have said that they really appreciate that focus—and now they're primed for success on the job.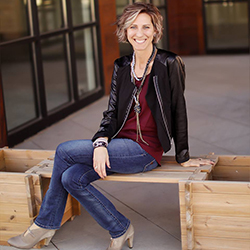 3. Strengthen our ground game
Ciara Stockeland, founder and CEO of MODE, a line of franchise boutiques that offer discount designer clothing.
Employees: 14
Location: Fargo, North Dakota
I love politics. With this election, there was a lot of talk about candidates' "ground games" and how much they were out there connecting with people. I found that incredibly inspiring and realized that, in 2017, MODE needs to get back to its ground game. We've added 10 franchise locations since I opened MODE in 2007. When you're growing and changing that much, it's easy to lose sight of what made you successful in the first place.
When I first started, we had a secret sauce for selling. I had zero retail experience, but I knew my customers and what they wanted. We also knew our products well. I would tell my team that everyone who comes in needs to leave with a bag. We reached 70% conversion. This year, we're going back to that ground game by reeducating our store owners on those basics of what makes a MODE store great.
Tip: Remember what made you successful in the first place.
It's easy to deviate from the core of what makes your product or company unique, especially if you're expanding quickly. Go back to those first days of your business. Revisit the lessons you learned early about what customers need and want—and what makes your company different.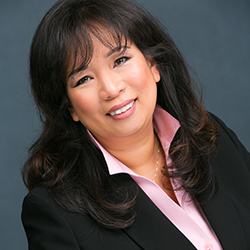 4. Get in front of changing regulations and laws
Myla Ramos, cofounder SearchPros Solutions, a full service provider of staffing and workforce solutions management.
Employees: 35
Location: Sacramento, California
Our big goal for 2017 is to get ahead of the new national employment laws. Because we recruit and hire for contract labor in 28 states, employment law affects us dramatically—from the repeal of the healthcare act to new cannabis laws in different states to various sick leave regulations. We want to be proactive for our business as well our clients.
That means we become the experts, explaining to the employers we serve what they can expect and what changes are coming. We stay updated by aligning ourselves with industry experts and industry-related organizations as well as top-notch attorneys. We work with legal firms and HR experts to navigate the new laws—which allows us to work through the difficult questions and receive weekly updates in order to mitigate risks brought on by new employment laws.
We've survived in this economy by being proactive and always planning ahead—and then rechecking that plan to make sure we're on track.
Tip: Be an expert resource for your clients, and think proactively for them.
Whenever a new law passes, we help our employers plan for how to address it and we warn them about it early. The first thing we did when new sick leave laws were proposed was to alert our employers. They thought we were overreacting, but six months later they thanked us for helping prepare them. This is part of why we haven't lost a customer in 11 years.
Kelly Kearsley is a Chase News contributor. Her work has appeared in The Wall Street Journal, Money, and CNN.