Your Money
Understand Your Finances
Secrets from people who actually kept their financial New Year's resolutions
Nearly half of Americans set a financial goal at the start of the year.
By
Betsy Mikel
Posted: 12/27/16
Updated: 11/10/17
Peter Fagan, a 31-year-old contract travel director from St. Louis, hated that he was still paying for college after seven years of student loan payments. His 30th birthday marked a turning point. He decided to resolve his debt completely within the next year.
Fagan isn't alone. In fact, nearly half of all Americans set a money-related resolution in 2015, according to a GOBankingRates survey. "Save more, spend less" was a goal for 30 percent of respondents, and nearly 28 percent of those surveyed resolved to "pay down debt" in 2016.
If you've already set a financial resolution for the upcoming year, chances are it's not the first time you've done so. It's not easy to break old money habits and develop new ones, and staying focused on an aspirational money goal can be difficult while also juggling day-to-day expenses. Throw in a surprise expense or two, and reaching that finish line can feel even more daunting.
Chase spoke with four people who were able to achieve their money goals within a 12-month period, even with plenty of roadblocks along the way.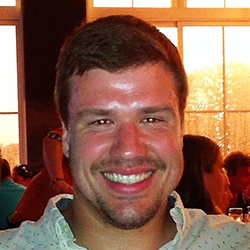 Peter Fagan
Location: St. Louis, Missouri
Age: 31
Occupation: Contract travel director
Resolution: Pay off student loans
At the beginning of the year, Fagan had $3,500 left on his student loans. Armed with pen, paper and a spreadsheet, he forecasted his expenses for the upcoming year, then broke down his budget into months and weeks. He tried to cut anything that went beyond normal living expenses so he could pay his balance off as quickly as possible.
Instead of spending money at restaurants and on other just-for-fun activities, he redirected those discretionary funds toward his loan payments. That meant more cooking at home and avoiding costly social activities. Fagan's plan worked. His student loan balance was down to $0 by May.
Fagan's Advice: "Stick to the basics. You don't need any fancy apps or paid budgeting services," he says. "Devote the time and discipline to creating your goal, the path to your goal's completion, and the incentive to complete it. It won't be exciting or fun, but it will work."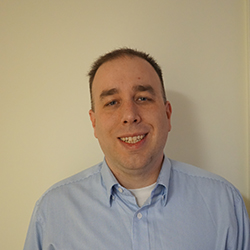 Laird CainOxford
Location: North Carolina
Age: 38
Occupation: High school English and theater teacher
Resolution: Earn his master's degree without going into debt
Laird Cain wanted to expand his career opportunities by enrolling in graduate school, but he didn't want to incur a mountain of student loan debt in the process. Cain began saving for tuition expenses as soon as he decided to pursue his degree. Leveraging an inventive savings strategy, he was able to avoid loans completely and pay for his Master's in Curriculum and Instruction independently.
His methodology? Cain tricked himself into over-saving by creating a buffer in his monthly budget. For example, instead of budgeting $100 for gas per month, he'd budget $120. If he came in under budget for any category, that extra cash was devoted to tuition. This buffer savings strategy kept him on track financially, despite unexpected medical expenses and a cross-country move.
Laird's Advice: "If I hadn't built in the buffer, I probably would not have achieved my goal," he says. "Plan your budget so you always have a little extra built in for those just-in-case moments nobody ever plans for."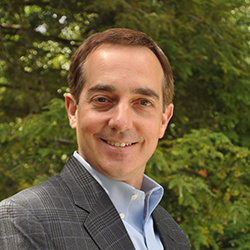 Michael Palazzolo
Location: Birmingham, Michigan
Age: 47
Occupation: Certified Financial Planner
Resolution: Consolidate retirement accounts and reduce investment expenses
In 2016, Michael Palazzolo and his wife set a resolution to consolidate and organize their retirement accounts. Managing their eight individual 401(k), Roth IRA, and traditional IRA accounts was time-consuming and costly.
Palazzolo and his wife, who have now consolidated down to five accounts and redirected all eligible after-tax contributions made since 1993 to their Roth IRAs, developed a two-folder system to monitor their assets—one for short-term contributions and one for long-term. They review their short-term folder together weekly and their long-term folder every two months.
"We set out with some basic goals, but then had to revise when I decided to leave my firm last spring and start a new adventure," Palazzolo says. Starting his own financial planning business not only diverted focus from his personal finances, it also introduced a new level of complexity to their mix of investments.
Palazzolo's Advice: The couple realized they could gain more benefits by waiting until the 2017 tax season to change a couple of their accounts, and Palazzolo advises others to be flexible in similar situations. "Keep your resolutions realistic," he says. "You can stretch a bit, but it's OK if the resolutions change or move to the next year."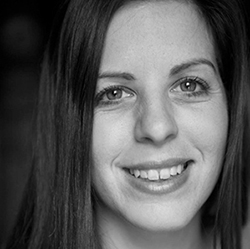 Christine Hennessey
Location: Wilmington, North Carolina
Age: 34
Occupation: Digital marketing manager
Resolution: Pay off credit card debt and build an emergency fund
Every year, Christine Hennessey resolved to pay off her debt and save more, but she was never able to make much progress.
At the beginning of 2015, Hennessey and her husband made a deliberate plan to decrease their impulse spending. They started using the budgeting software program You Need a Budget to create a plan for every dollar of each paycheck, before the money hit their bank accounts. This, Hennessey says, transformed their strategy.
In addition to her full-time job, Hennessey also picked up a freelance gig.
By the end of the year, the couple had paid off close to $10,000 in credit card debt and contributed approximately $4,000 to an emergency fund.
Hennessey's Advice: Now that Hennessey and her husband are ringing in 2017 debt-free, they attribute their success to their ability to create shared goals and hold each other accountable.
"If you share finances with someone, make sure you have the same goals and talk about them often," she says. "Soon, saving money will be even more fun and exciting than spending it."
Betsy Mikel is a Chase News contributor. Her work has appeared in Inc., and other media outlets.