Your Life
Share Inspirational Activities
4 ways to overcome your long commute
From getting a jump on email, working toward a dream or enjoying solitude
By
Tom Samiljian
Posted: 12/29/16
Updated: 11/10/17
The following story is part of series, presented by Chase Freedom, to inspire tips for getting the most value out of your spending. From January through March 2017, Freedom cardholders received 5% cash back on all gas and local commuter expenses.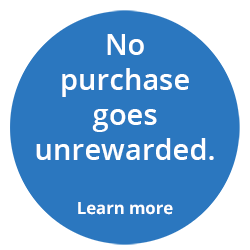 Michelle LeBlanc commutes about two hours to drive 50 miles from her home in the Western outreaches of California's San Fernando Valley, to the public relations firm where she works, on the other side of Los Angeles, California. For years during the commute, LeBlanc passed the time listening to podcasts, talk radio, and audiobooks. But LeBlanc no longer finds solace in this strategy. "I know how many chapters or segments I've listened to," she says. "It makes me much more aware of, and annoyed at, how much time I'm spending in the car."
Now, she finds it more relaxing to listen to Sirius XM satellite radio in her car—she has access to more than 80 channels with a monthly $11 'Mostly Music' subscription—with its nonstop music programming. "It's not as much about the time," she explains. There are ways to turn that negative into a positive, and make the most of your time between home and the office.
Don't Sweat It
At two hours, LeBlanc's commute is on the longer end of the national average of 25 minutes, according to the US Census Bureau. She's part of a growing group of mega-commuters with daily trips of 90 minutes or more, each way. The number of people with such long trips to and from work has more than doubled since 1990--and, as of 2014, makes up 2.5 percent of the commuting population.
Researchers from the Washington University and the Cooper Institute found that driving more than 10 miles per day, five days a week, led to higher blood sugar and cholesterol. But the effect can be psychological, too. "We see long commutes leading to increased rates of anxiety, depression, and an overall decreased sense of well being," says Dr. Lisa Benya, an internal physician and director of a concierge medical practice and medical spa in Los Angeles.
Mobile office
Tony Winders, a marketing consultant in the San Fernando Valley, has a 90-minute commute each way. But that doesn't stop him from making it a part of his workday. "In the morning, I do my East Coast calls," he says. "I use the headset that came with my smartphone and the built-in voice-to-text feature to dictate everything from emails and memos to press releases and updates for my website. Then I make edits and revisions when I get to the office," he says. "In the evening, on the way home, I call friends and family."
Others use the time to catch up on reading, plan vacations or for self-improvement. Tonja Deegan, who works as a social media and digital director at Stanford University, has an hour and a half commute--by bike, light rail, and commuter train--from San Jose to Palo Alto, California. She uses that time to study for a master's degree in integrated marketing communications.
"There's no Wi-Fi on the train, which actually helps me focus," she says. "I'm in a spot where I don't have a lot of other options besides reading." Deegan says she's been wanting to pursue graduate studies for a long time, and commuting gave her dedicated alone time.
Sit back and relax
Deep breathing can help commuters stay calm. But there are other ways commuters have found to stay stress-free. Video game designer Chris Hecker draws other commuters during his 45-minute daily trips on the San Francisco Bay Area's BART trains. "It's funny because everyone is on their phones now, which means they sit still," says Hecker, whose Instagram feed features these commuter sketches.
Sound artist and video game designer Alan Nakagawa finds sketching on Los Angeles's Purple Line, where he spends about 30 minutes each way commuting every day, therapeutic. "Drawing requires an extreme focus," he says. "It's actually very relaxing, almost meditative." Nakagawa usually uses an old school sketchpad, and Hecker eschews any digital sketching methods as well. "I meet a lot of people in the Bay Area who draw on tablets, but I like the tactility of a pen and piece of paper," Hecker says.
Productive Commuting
For some, it can double as time to work on their body. Calista Dejesus, a buyer at Whole Foods, rides her folding Brompton bicycle 7.5 miles every day from her home in the Prospect Lefferts section of Brooklyn, New York, to Union Square in Manhattan, which takes her about 45 minutes. "Biking is my cardio," she says. "I don't go to the gym."
Despite the challenges of commuting, it's clear that many people have turned the experience into something positive. Megan Neal, who commutes an hour every morning to go just nine miles in Los Angeles, focuses on the people she sees on the way to work every day. "I've made friends with the coffee services, construction workers, and other people I see every morning," she says. "I've fallen in love with my commute. It's hard to imagine my life without it!"
So while longer commutes can be tiring and wear on the best of us, many advancements in technology and new services are not only making it more bearable but allowing commuters to make the most of their free time.
Tom Samiljan is a Chase News contributor. His work has appeared in Travel + Leisure, and Bloomberg Pursuits.