Your Life
Money Lessons
Comedian Amanda Seales learns about loans
By
Evani Polanco
Posted: 12/31/19
Updated: 03/30/20
Chase and NowThis have partnered to create "Anatomy of..." a series of intimate and honest conversations tackling problems women face regarding their finances. We hope that these articles provide the information and resources necessary to empower our readers to make the best financial decisions.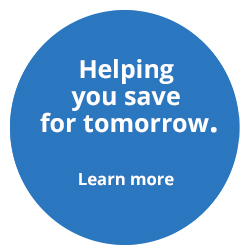 Everywhere you turn, it seems like someone or something is telling you to invest in yourself. Whether it's taking classes, buying a new computer or going to the gym, the idea of putting your money into yourself—and your future—lies at the heart of a seemingly endless stream of advertising campaigns and self-help articles.
But sometimes your dreams are bigger than your savings account, and borrowing may be an option to finance those investments. Yet for more than half of millennial women, comedian Amanda Seales says, fear stands in the way of taking those loans. Some may worry about being unable to repay, while others are anxious about the concept of debt in general. That's where you need to learn how to think about debt the right way, says Seales: not as "money owed," but rather as "money to make your dreams come true."
To further explore the problem of fear and borrowing, Seales sat down with Jacqueline Plaza, a Home Lending Manager at JPMorgan Chase. Here are some of the issues they covered—and their suggestions for getting past your fears and into your future.
Fear of debt
Part of the reason women shy from loans, Plaza argues, is the fear taking on more debt, especially with when they already are managing significant financial obligations. For example, she notes, women holding two-thirds of the student loan debt."Women are already paying off student loans or they have other financial things going on. The idea of borrowing money on top of that just seems out of the question," says Plaza.
Women also often worry about their ability to service more debt, says Plaza. The solution, she adds, lies in not letting those restrictions get in the way of your dreams. "Life is long and future us is still depending on young professional us to invest in ourselves," she says. In other words, rather than focusing on how a loan would affect you in this moment, think about how it will play out over the course of your life.
Knowledge is confidence
Another reason that women may be afraid of loans, Plaza says, is a lack of knowledge. She encourages women to be unapologetic and bold when it comes to asking questions about the loan process. When taking out a loan, she says, it is essential to know the minimum payment, the due dates, and how long it will take for the loan be paid in full. It's also crucial to establish a "why" that keeps your focus on the end goal--and helps hold you accountable for paying back the money.
Most of all, Seales says, it's important to take the long view when it comes to taking out loans. Focus on how you're going to pay it back, how you're going to make your payments, and--most importantly--how taking out the money will fit in with your long term goals. Says Seales: "The loan you take out today whether it is to buy a house or start a small business, is all about setting yourself up for future success."
Evani Polanco is a New York based personal finance writer.