Your Life
Enjoy Dining and Entertaining
Destination: Park City 2019
Check out these Sapphire Six spots on your next adventure.
By
Locke Hughes
Posted: 12/19/18
Updated: 05/23/19
We know our Chase Sapphire Reserve cardmembers are pretty savvy when it comes to knowing great places to grab a bite, have some fun, or enjoy a drink…or two. So we took a cue from where our Sapphire Reserve cardmembers visit to develop our Sapphire Six Lists. The best part? You earn 3X points when you use your Sapphire Reserve card on travel and restaurants. Check, please!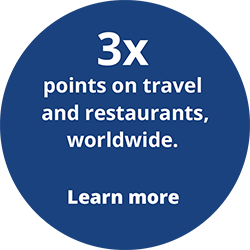 Chase Sapphire® is a presenting sponsor of the 2019 Sundance Film Festival, an independent film exhibition in the United States. Launched in 1981, the festival showcases new movies, music events, panel discussions and more each January in Park City, Utah. Learn more here.
Over the last century, Park City has transformed from a Wild West mining boomtown into a popular vacation spot for travelers from around the world. Today, its ever-growing food scene is turning Park City into a top dining destination.
Whether you're hitting the slopes or catching an award-winning film, the restaurants lining Main Street—and beyond—provide the perfect fuel for your activity of choice. And with high-end American dining to Australian-inspired cafés, Park City offers cuisines to suit just about any taste.
It's been nearly a year since we gave you an up-close and personal look at Park City's top bars and restaurants—and we're craving seconds. So, by popular demand, Sapphire Six is heading back to Park City.
Wondering where to begin? Start your trip with these six local gems: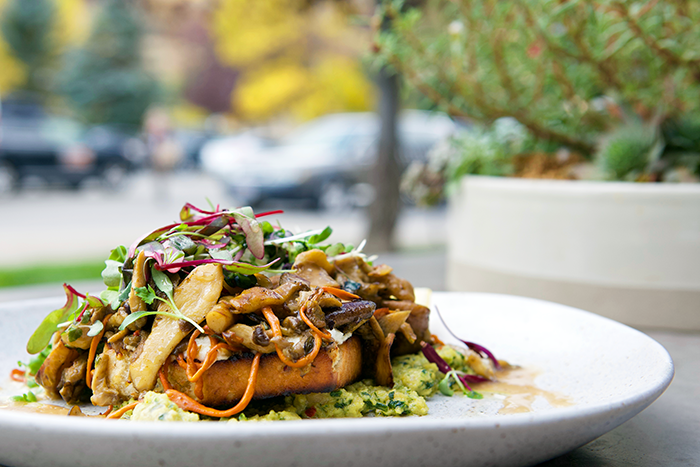 Five5eeds
Park City is a far cry from an Australian beach town. But ever since Five5eeds opened a few years ago, you can experience genuine Aussie "brekkie" café culture right in town. The restaurant's minimalist and bright aesthetic feels like you just strolled in from the beach—even if you've just come off the slopes.
In true Aussie café fashion, Five5eeds takes a "purist" approach to coffee, shipping in beans from a premium coffee supplier in Australia. Try the traditional latte or branch out with a beet latte—a pretty pink drink made with beet and ginger root powders.
On the menu, you'll find classic Aussie dishes, such as smashed avocado toast and an acai bowl. Mediterranean influences are also evident in the breakfast panna cotta and the vegetarian benedict with avocado, apples, rich apple cider, roasted tomatoes, and a poached egg.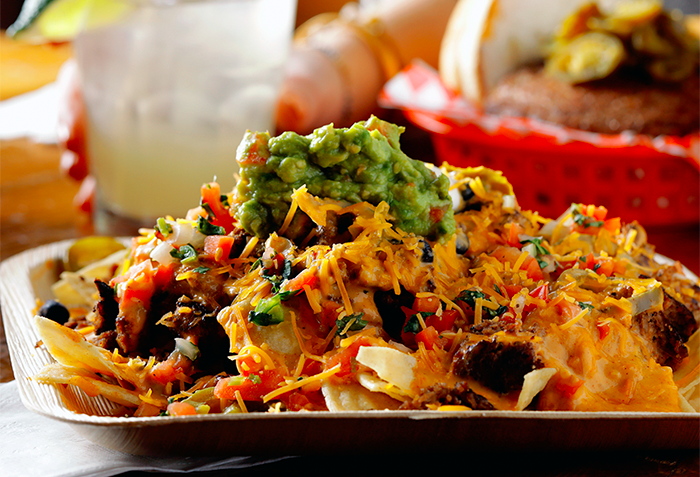 No Name Saloon & Grill
Located on Park City's popular Main Street, No Name Saloon & Grill is a laidback spot loved by both locals and visitors. While the old-school bar is housed in a distinguished, century-old brick building, the inside is an eclectic treasure trove of Christmas lights, vintage posters, and a motorcycle.
The jukebox plays mostly classic rock and large-screen TVs are tuned in to whatever games or matches are taking place on any given day or evening. Feeling chilly? Head up to the second floor, where heat lamps will keep you warm as you watch the folks strolling down Main Street.
While the menu features a tasty array of bar snacks—think onion rings, artichoke dip, and nachos—you've got to try the signature buffalo burger, which is topped with cream cheese and jalapeños.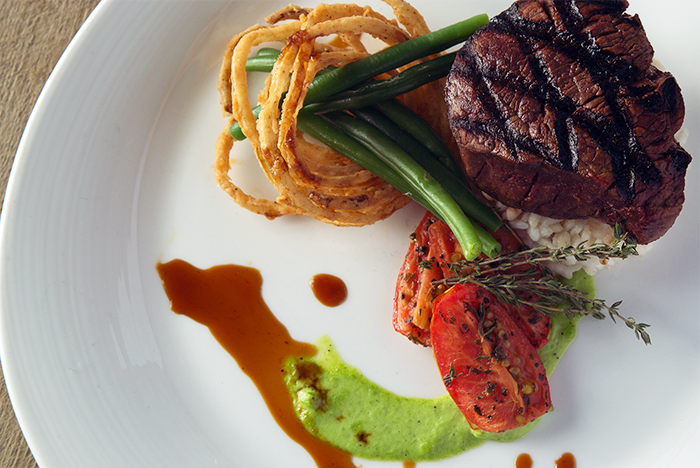 Riverhorse on Main
An unassuming staircase on Main Street leads you up to one of Park City's most highly awarded—and longest-running—dining establishments. Open since 1987, Riverhorse on Main is an upscale restaurant serving American cuisine with eclectic influences.
In addition to classic steakhouse dishes like surf and turf towers and filet mignon, you'll discover globally influenced creations such as crispy pork potstickers and seared scallop and shrimp tom kha, inspired by the chef's recent visit to Thailand. But Riverhorse is more than a carnivore's paradise: It also has a vegetarian menu that guests call "the best vegan food in Park City."
Riverhorse's unparalleled service and gorgeous interior design also provide an ideal ambience for enjoying a special night out. Live music performances take place many nights of the week, adding a delightful touch to your dining experience.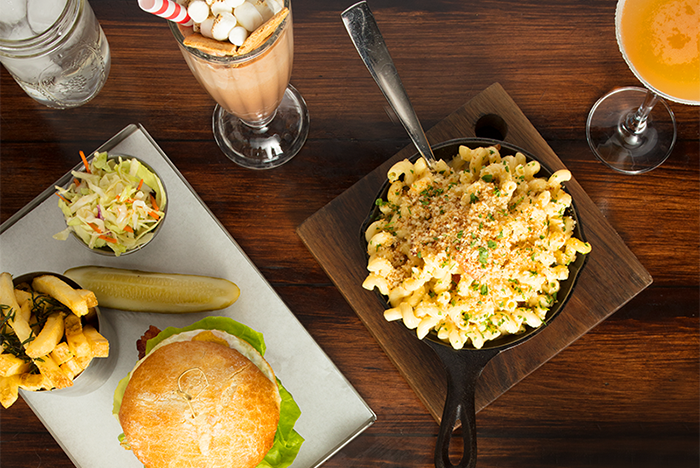 Burgers & Bourbon
While most of Park City's top restaurants are located on or near Main Street, Burgers & Bourbon is worth the 10-minute drive to the Montage Deer Valley Resort. Its name may evoke images of a casual burger joint, but you'll quickly realize you are in for a lot more than a simple order of burgers and fries. The beef is raised on local farms and burgers are topped with artisanal cheeses like aged cheddar from Gold Creek Farms. There are also turkey, tuna, and bison options on the menu, as well as gourmet hot dogs made with Kobe beef. Fries are even spruced up with rosemary sea salt or truffle Parmesan cheese.
The second half of the restaurant's name isn't a mere afterthought. There are nine bourbon and whiskey cocktails to choose from, as well as four different whiskey flights with three pours each. Or, if you want to satisfy your sweet tooth, order one of the spiked milkshakes.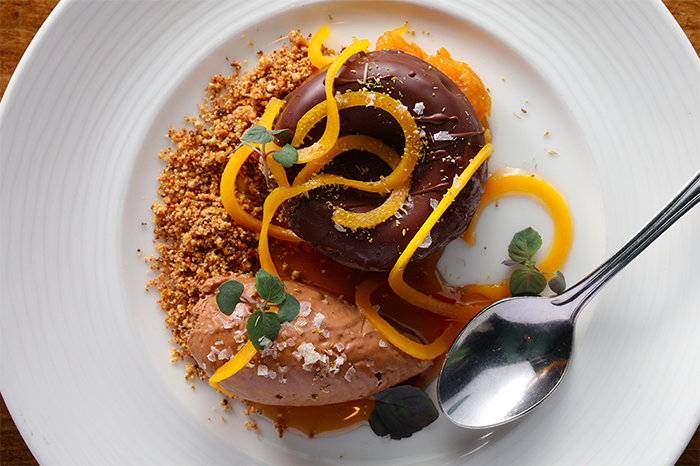 Handle
Good things come in small packages—just ask Chef Briar Handly, who presides over Handle. Inspired by the ingredients from Utah's farms and ranches, this Park City classic emphasizes small plates with big flavors.
With a black-and-white tiled bar and green leather banquettes, Handle is the type of restaurant that makes you want to stay a while. Of course, its menu is just as inviting as its décor. Handle's dishes run the gamut from pulled pork biscuit sliders, to grilled catfish and grits and General Tso's cauliflower—complete with cilantro and Sriracha vinaigrette.
While you're there, order a craft cocktail, which are as big a draw as Handly's cooking. It's hard to find a better Dark & Stormy without traveling to Bermuda.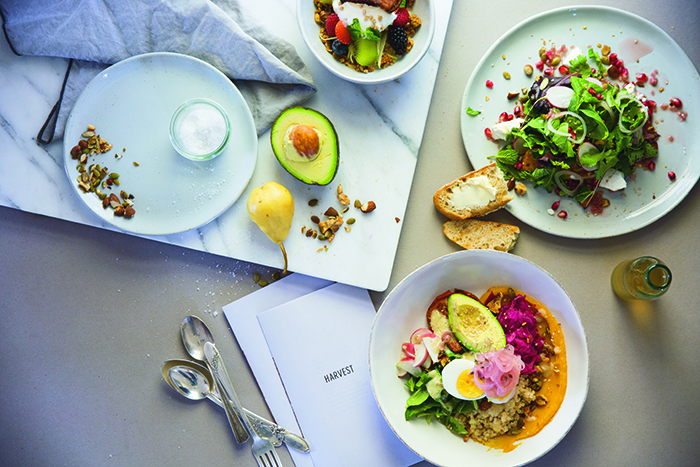 Harvest
Take a break from your ski runs to stop into this adorable Aussie café, just a few steps away from Town Lift. A stone's throw away from the hustle and bustle of Park City, Harvest holds a prime location just off Main Street overlooking Park Avenue. The quarters may be tight, but don't let the line deter you—the food here is well worth the wait.
The best-sellers on the menu include the smashed avocado toast and the soft scrambled eggs, served with salsa verde, herb salad, and toasted sourdough. If you need some fuel before getting back out on the slopes, order the flat white, a traditional Australian drink that's half milk, half espresso—it's stronger than a latte to give you a little extra oomph.
The communal tables inside not only make the most of the small space, but they also encourage folks to interact and chat with others. After all, you never know what connections you might make in a ski town.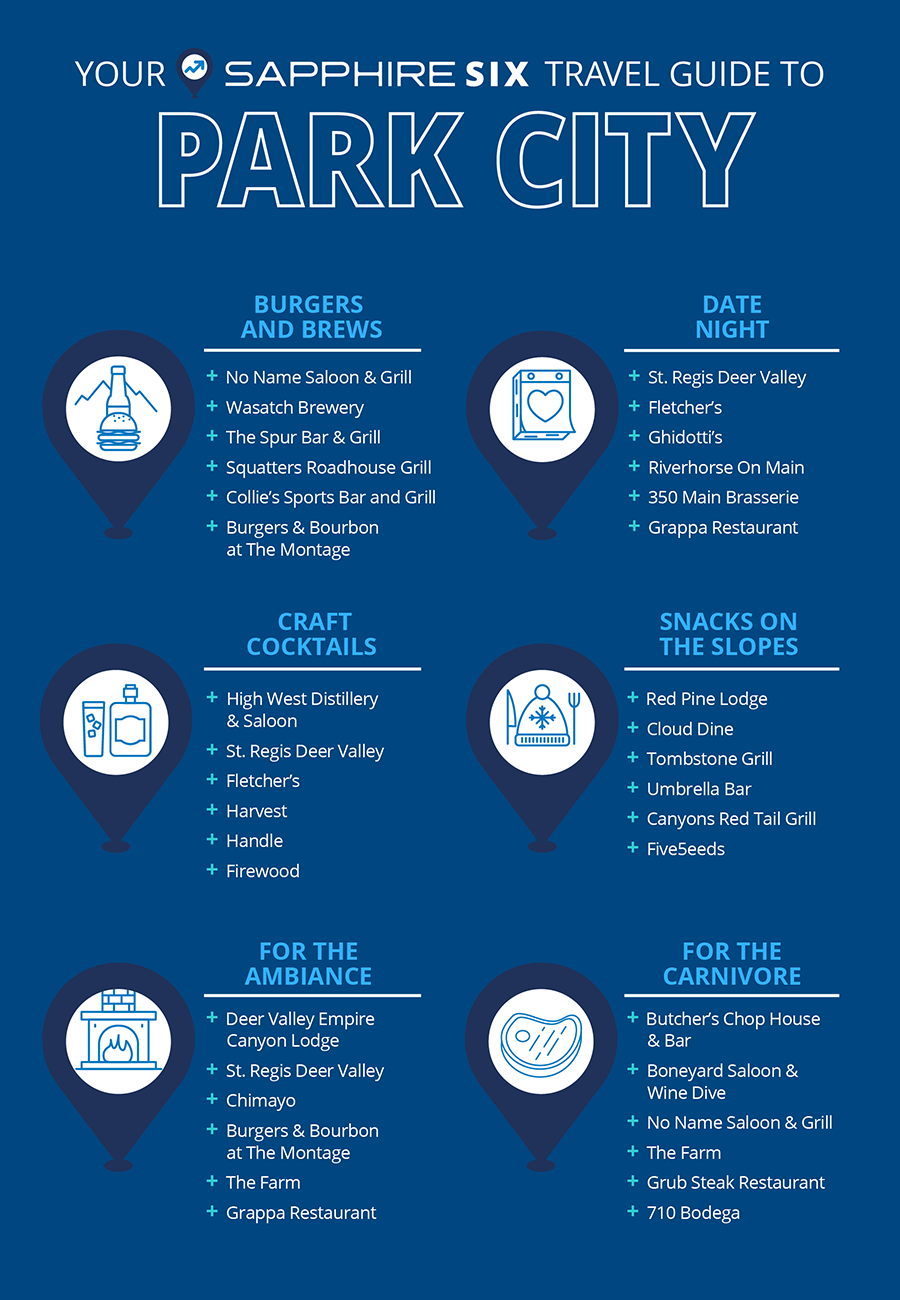 A quick note on methodology:
So how did we come up with the Sapphire Six? By pairing anonymous Sapphire Reserve cardmembers' spend data with feedback shared on social media, we were able to determine the most popular restaurants by unique visitors and category.
Inclusion on the Sapphire Six is not an indication of an affiliation or endorsement by JPMorgan Chase. The words or symbols used to identify the source of goods and services of a third party may be the trademarks of their respective owners.
Locke Hughes is a Chase Newsroom contributor. Her work has been featured in Women's Health, the Huffington Post, and more.