Small Business
Success Stories
How LuminAID's founders built an innovative startup for a brighter future
By
Brenda Richardson
Posted: 12/21/18
Updated: 12/06/19
This story is part of The Pursuit, a series in which small business owners share insights on how they build their enterprises—and follow their dreams, brought to you by Chase for Business.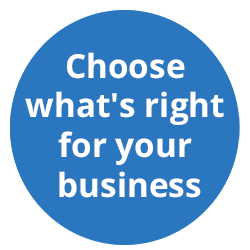 The future is bright for LuminAID founders Anna Stork and Andrea Sreshta—in more ways than one.
The Chicago-based company offers portable, long-lasting, solar-powered lighting solutions. After meeting in graduate school while studying architecture and design, they created their company in 2010 on a shared belief that innovative design can be used to tackle real-world problems. Their hypothesis for LuminAID proved true when they were able to deploy the product to help victims of the Haiti earthquake that same year.
In 2015, the company garnered major buzz after a successful pitch on the investment reality show Shark Tank, during which they generated offers from all five venture capitalists. The cash infusion from their Shark Tank investment enabled LuminAID to start providing emergency relief on a global scale. Recently, they were able to bring their solar lanterns and phone chargers to Puerto Rico in the wake of Hurricane Maria.
Chase spoke with LuminAID founders Stork and Sreshta to find out more about the inspiration behind their products, and how they plan to leverage their success to expand even further.
Q:| What made you focus your passion on lighting solutions?
Andrea Sreshta: Midway through our graduate school program, the Haiti earthquake happened. We had a school project to design for disaster because the earthquake was on everyone's mind. We focused on solar light as an unmet need after a disaster like that because people have to use kerosene lanterns and candles, which are toxic and fire hazards.
Anna Stork: While studying the conditions on the ground after the earthquake and reading about how unsafe it was at night, it really dawned on us how important light is at night to improving safety and comfort for victims. It's a basic need that was being overlooked because there wasn't yet a product designed for relief aid.
Sreshta: The design got people's attention. There are light alternatives that are portable and solar, but they don't pack flat or are waterproof.
Stork: We also worked closely to build relationships with relief aid organizations early on and include their feedback in the product development process. This helped us make sure the products were designed with them in mind, and built a relationship.
Q:| You had great success on Shark Tank, but your company was already a few years old at the time. How did you find funding initially?
Sreshta: We made an initial push with a crowdfunding campaign, which raised just over $50,000. We also did a lot of traditional press and media for a few years.
Stork: A lot of the buzz came from telling our story of how we came up with the idea in response to the earthquake in Haiti. It resonated with people that we were students at the time and trying to solve a basic need.
Sreshta: Now the landscape has changed and there's a lot of online media that's basically selling your product for you. We do online digital marketing and affiliate marketplaces, for example, like camping gear review sites that link to the product.
Q:| What's the secret behind keeping a strong partnership?
Stork: We both care so much about LuminAID, our customers and our team. We trust that when there's something important, the other person will see it as equally important. We share a vision for what our priorities are.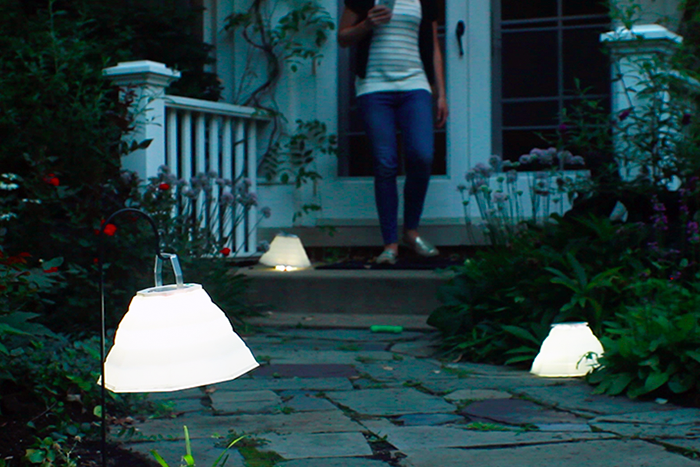 Q:| Now you're moving into the home and garden market. How come?
Stork: We wanted to adapt our innovation and improve on the design and performance of the traditional solar garden lights that are becoming more common. We have learned a lot about how to make durable, high-performing solar lights and saw a good opportunity in the garden market.
Sreshta: The garden lights are solar, pack flat and are LED, but they are slightly more unique in design and shape. It's pushing our technology further along and making it smarter with a phone app.
Q:| What advice do you have for aspiring entrepreneurs?
Sreshta: Keep putting one foot in front of the other and learning from the good and bad experiences. You don't need to know the entire textbook—in fact, there is no textbook. You just need to know the next one thing you're setting out to do. You do that thing and keep going.
Stork: Don't be afraid to share your idea early on to get feedback. The more you start to move it forward step by step and tell people about it, the more accountable you will be to keep moving it forward and refining it.
Brenda Richardson is a Chase News contributor. Her work has appeared in the Chicago Tribune and Washington Post.