Your Life
Enjoy Dining and Entertaining
Destination: New York City 2019
Check out these Sapphire Six spots on your next adventure.
By
Devorah Lev-Tov
Posted: 12/17/18
Updated: 05/03/19
We know our Chase Sapphire Reserve cardmembers are pretty savvy when it comes to knowing great places to grab a bite, have some fun, or enjoy a drink…or two. So we took a cue from where our Sapphire Reserve cardmembers visit to develop our Sapphire Six Lists. The best part? You earn 3X points when you use your Sapphire Reserve card on travel and dining at restaurants. Check, please!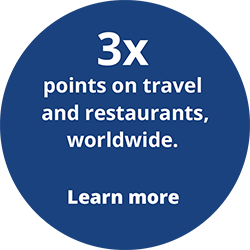 Start spreadin' the news, Sapphire Six is back in the Big Apple.
With a reputation for some of the best food in the world, even the bright lights of New York City can't outshine its incredible restaurants. From upscale dining rooms, to pizza joints, to all-day cafés, the city's dining scene has virtually everything your heart (and taste buds) could desire. And while New York City's constant surge of new, trendy restaurants makes it tempting to hit up the latest social media hotspot, our cardmembers prove long-time gems are just as popular.
Whether you're in town for a few days or taking a staycation in your own city, these six dining spots will help you get into a New York state of mind: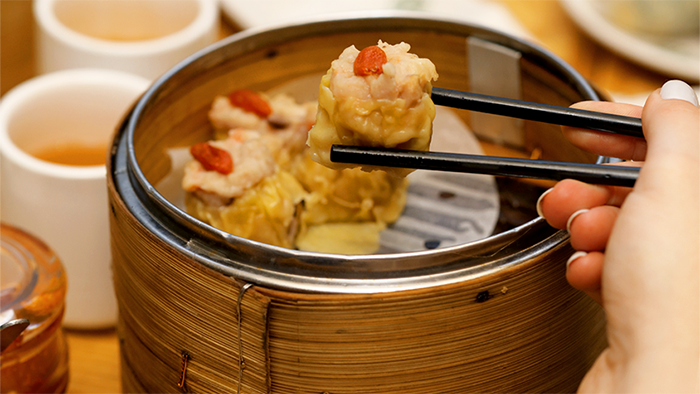 Tim Ho Wan
This popular Hong Kong-based chain brings authentic dim sum to New York's lively East Village neighborhood. The small restaurant only has enough room to seat 60 people, so don't be surprised if you wind up waiting in line. If you really want to dodge the crowd, you can grab a standing spot at the counter. Either way, the dumplings are certainly worth the wait.
Tim Ho Wan has outposts in countries like Singapore, Cambodia, and Japan, but its New York location deftly gives Eastern cuisine a fun, Western twist. For a mouth-watering meal, order the barbecue pork buns, steamed rice rolls, and some steamed dumplings. If you have room for dessert, spring for the French toast with custard filling, which is exclusive to Tim Ho Wan's New York locations.
Menu Must-Have: Dumplings, anyone? Tim Ho Wan's dumplings are made fresh daily and are a consistent crowd-pleaser.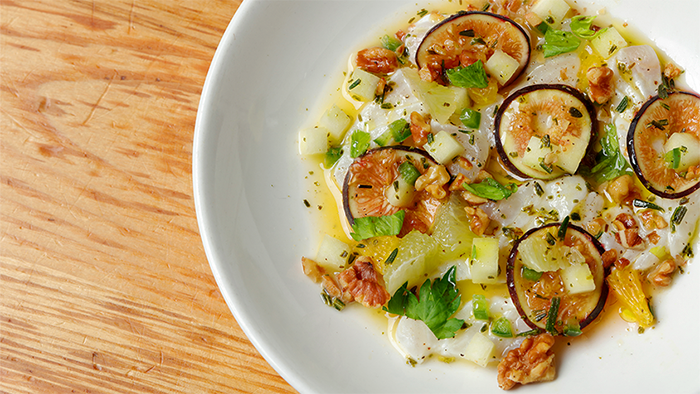 L'Artusi
An unassuming Italian spot in the West Village inside an old piano bar, L'Artusi is a beloved destination for both locals and visitors. The focus here is on simple Italian cooking done well, and its delicious array of crudos is a good example of that. A favorite is the Dayboat Scallop, dressed in olive oil, lemon juice, and Espelette pepper, while staff recommend the fluke with fig, apple, walnut, jalapeño, and rosemary.
Of course, you can't go wrong with a heaping plate of pasta. Guests love the spaghetti with garlic, chilies, and stock made from Parmesan as well as the orecchiette, made with sausage, salumi, and pecorino. Chef Joe Vigorito, however, loves the Pici, a small pasta smothered in a homemade lamb neck ragu.
L'Artusi is a popular date spot, with many couples coming back every year on the anniversary of their first date. Go ahead, book a table for two for a romantic night out.
Menu Must-Have: While L'Artusi has plenty of mouth-watering pasta options, its fluke crudo is the dish of the moment. Made with jalapeños, walnuts, black mission figs with fried rosemary, and toasted walnuts topped with lime and orange juices, this meal is bursting with flavour.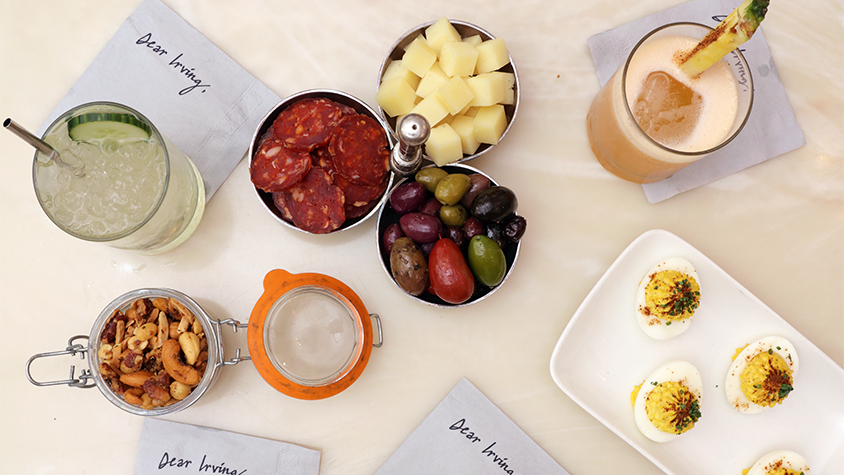 Dear Irving
No trip to the Big Apple is complete without a delicious craft cocktail. New York is in no shortage of delicious cocktails, but Dear Irving's unique setup makes it a must-visit. The Gramercy bar is divided into four period-piece sections, transporting you (and your cocktail) to another place and time. Velvet booths draped by crystal beaded curtains adorn the F. Scott Fitzgerald room, while the Marie Antoinette room has a glitzy chandelier and baroque style furnishings. Take note, hopeless romantics, this is a perfect date spot.
Cocktails may be Dear Irving's forte, but there are plenty of elevated bar snacks to go around. Pair your tasty drink with the lobster rolls or white anchovy bruschetta.
Menu Must-Have: Spice up your life with the Xantolo. This popular drink is a blend of resposado tequila, mezcal, spiced pineapple, and lime, topped with a pepper-dusted pineapple garnish.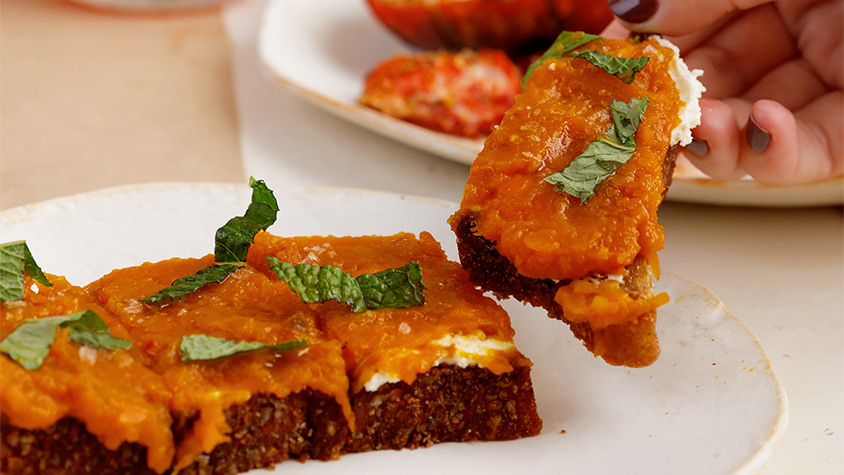 ABC Kitchen
Chef Jean-Georges Vongerichten brings a green streak to the concrete jungle with this Flatiron District hotspot. Steps away from New York's popular ABC Carpet & Home store, ABC Kitchen's emphasis on sustainability is a major draw to locals, tourists, and celebrities alike. Guests will be greeted by a cozy, yet stylish, dining room that's decked out in reclaimed tables and an antique armoire, plus dinnerware and linens you can purchase at the store.
Naturally, ABC Kitchen's menu is just as eco-friendly as its décor. The restaurant specializes in plant-based dishes, with seasonal and local ingredients playing a starring role. But some items, like the popular crab toast, have been on the menu since the restaurant opened. The ginger margarita, which uses local ginger, is a favorite of Jean-Georges himself, and the earthy wood-fired mushroom pizza uses local organic mushrooms on a whole wheat crust with a runny egg in the middle.
Hungry for more of Jean-Georges' mouth-watering meals? Make a reservation at ABC Kitchen's two sister restaurants, ABC Cocina and abcV.
Menu Must-Have: Move over, avocado toast. At ABC Kitchen, it's all about the kabocha squash toast, complete with locally sourced ricotta, squash, maple syrup, onions, and house-made sourdough bread.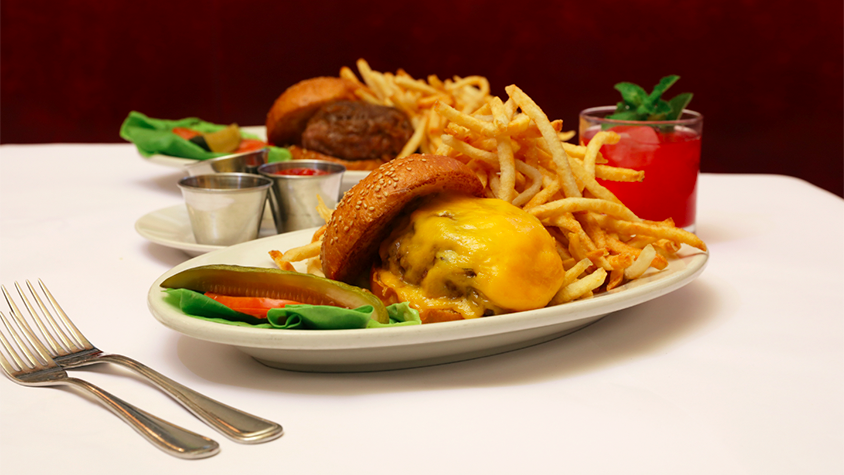 Minetta Tavern
The Greenwich Village tavern exudes an air of historic importance—and for good reason. Minetta Tavern's original space opened in the 1930s, and has evolved from a local hangout to a fashionable French brasserie, complete with crimson leather seats and checkered floors.
Minetta Tavern's menu is chock-full of filets and poultry dishes, but the Black Label Burger is a clear favorite. This crowd-pleaser features four cuts of meat—skirt steak, chuck, brisket, and short-rib—as well as a 45-day dry aged rib-eye. Don't be dismayed by the lack of cheese; this burger has plenty of flavor to go around.
Reservations are hard to come by, so be sure to book a table ahead of time.
Menu Must-Have: If you're in the mood for something cheesy, trade in the Black Label Burger for the Minetta Burger, which is made with cheddar cheese and caramelized onions.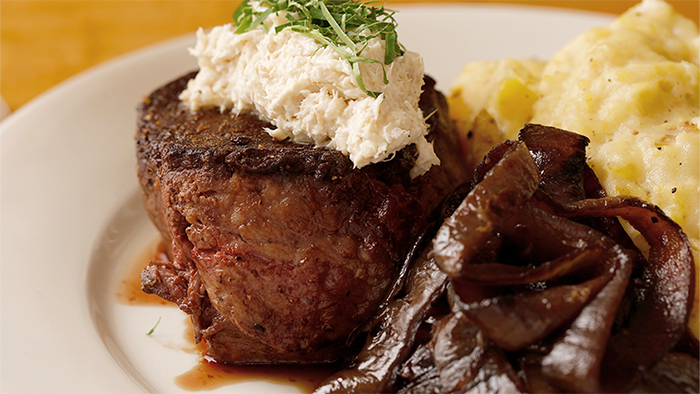 Freemans
Hidden down an alley off the Bowery and behind a stable door from the 1800s, Freemans has become an open secret since its opening in 2004. Known for its rustic American tavern-style atmosphere and hearty food, Freemans is a favorite for brunch, dinner, and late-night eats and drinks. It has also played a role in the resurgence of the hearty dishes often associated with Colonial cuisine.
Start your meal with the signature Freemans Cocktail, a play on a whiskey sour with rye, lemon, pomegranate molasses, and orange bitters. The hot artichoke dip is a must-order and mains revolve around fish and steak, with a Tomahawk ribeye steak for two a menu staple.
Craving a night cap? Head upstairs to Banzarbar, a new 20-seat speakeasy with a robust cocktail tasting menu.
Menu Must-Have: You can't go wrong with the filet mignon. Paired with horseradish cream, onions, and mashed potatoes, Freeman's dish is an updated take on a culinary classic.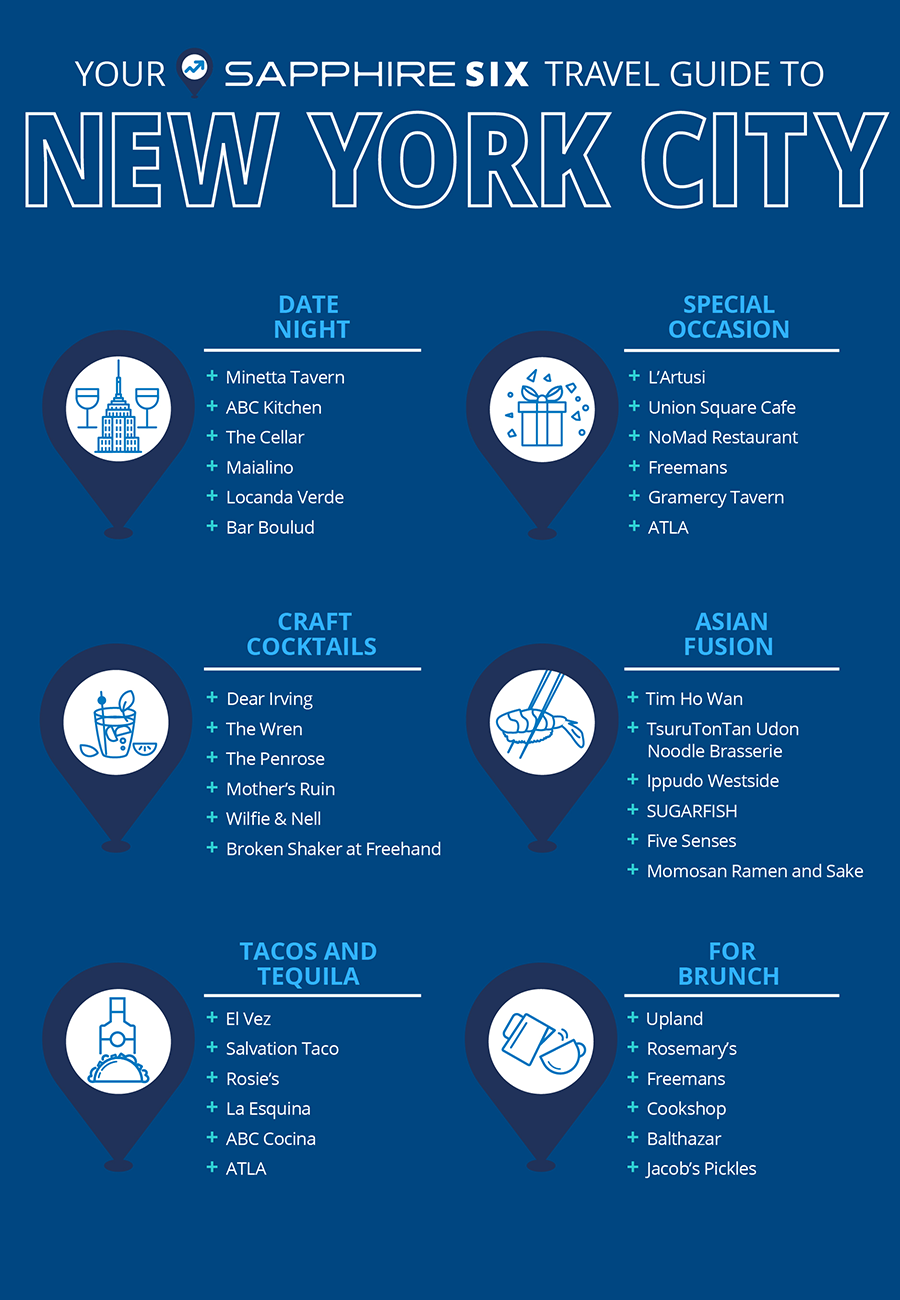 A quick note on methodology:
So how did we come up with the Sapphire Six? By pairing anonymous Sapphire Reserve cardmembers' spend data with feedback shared on social media, we were able to determine the most popular restaurants by unique visitors and category.
Inclusion on the Sapphire Six is not an indication of an affiliation or endorsement by JPMorgan Chase. The words or symbols used to identify the source of goods and services of a third party may be the trademarks of their respective owners.
Devorah Lev-Tov is a Chase News contributor. Her work has appeared in Condé Nast Traveler, Food & Wine, and New York Magazine.