Small Business
Understand Your Finances
Nick Young hustles to build 'most hated' brand
Warriors guard shares tips to launch small business
By
Shannon Shelton Miller
Posted: 12/18/17
Updated: 12/19/17
Chase and UNINTERRUPTED have partnered to create "Side Hustle," a series exploring the off-the-court ambitions of sport's most entrepreneurial stars. Driven by 60-second or less video profiles, we unveil the origins of the athlete's business, the level of their involvement, and their hopes for the future giving consumers insight into their second career.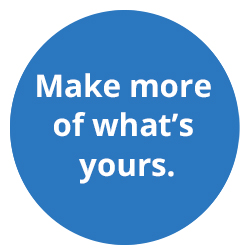 Meet Nick Young – shooting guard and small forward for the NBA's Golden State Warriors and founder and CEO of MOST HATED, his personal line of fashion-forward street wear.
Young—nicknamed "Swaggy P"—shares his tips for launching a small business and finding a successful side hustle outside of your main career, whether you're an NBA star with a clothing line or a local celebrity setting up shop down the block.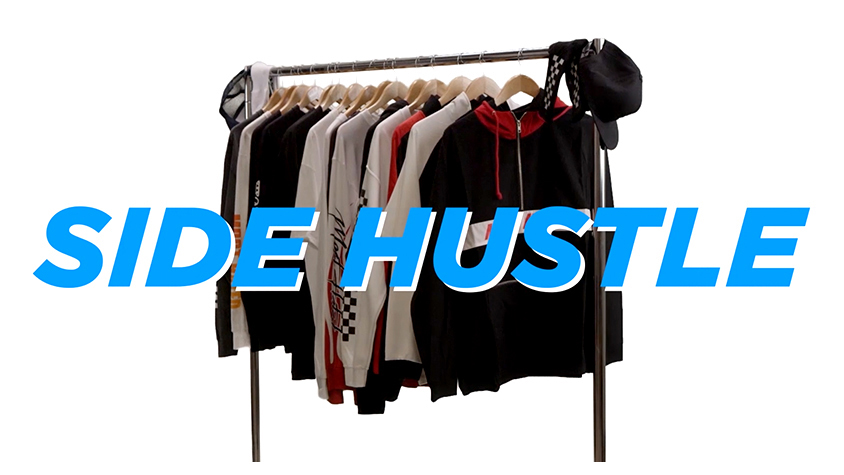 Do what you love
Running a small business can be rewarding, but the start-up process can prevent dreams from coming to fruition if you aren't thrilled with the product you're selling.
"You've got to find your niche," Young says. "You've got to be able to stay up at night and be really passionate about it. There are some things I thought I was passionate about that I just let go, or after a week into it I just said, 'Forget that, start this.' Once you realize this is something you think can work for the long haul, you've got to just stay with it."
Put in work
Young, whose NBA career includes regular practice sessions, games every other day and cross-country travel, still makes a point to carve out time for his business during down time on the road or during the off-season.
The same advice applies to those of us with more consistent routines.
"Put some things to the side," Young says. "Don't go to your happy hour one day. Miss out on your favorite show, just record it and come back to it. Don't listen to your friends and go out to the club that night. Figure out what's important to you at the time."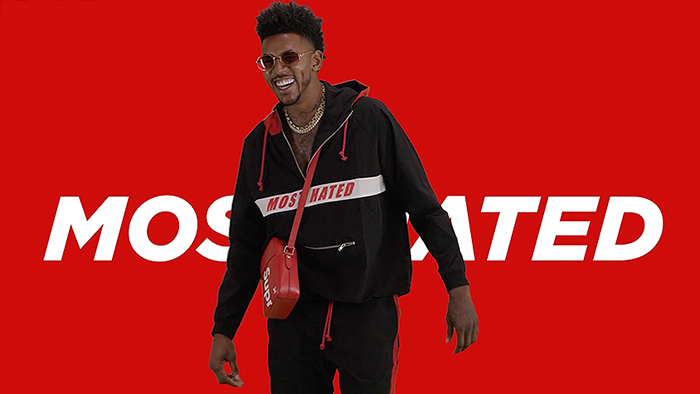 Assemble your team
MOST HATED is far from a solo enterprise. Young trusts what he calls his "fall guy," Adrian, to provide financial advice and ward off outside demands on his time and finances that he knows won't be fruitful.
Another associate, Brett, handles the supply chain process at MOST HATED because of his past work in the fashion industry.
"Make sure you have people that know about all this stuff so when you need to talk to them, you feel they're going to give you the best advice," Young says.
Conduct market research
When Young decided to focus on street wear, he went straight to his target audience for insight.
"You need to be in tune with the kids and what's going on right now," Young says. "You need to drive around, you've got to talk to the youth. You've got to see what they like. Nobody that's 40 or older is going to be buying my clothes. I know it's going to be teenagers and the 21-year-olds going to the clubs. I go to different hot spots and places where they'll be."
Choose your business plan wisely
Don't just follow the hot tip or trend of the moment when deciding to launch your business. Athletes in particular can get caught up in less-than-sound financial schemes because of the many requests they receive due to their fame, Young says.
"You find different athletes just investing money into pretty much anything. That's scary. I've seen people invest in some crazy things, and I don't want to be one of those guys."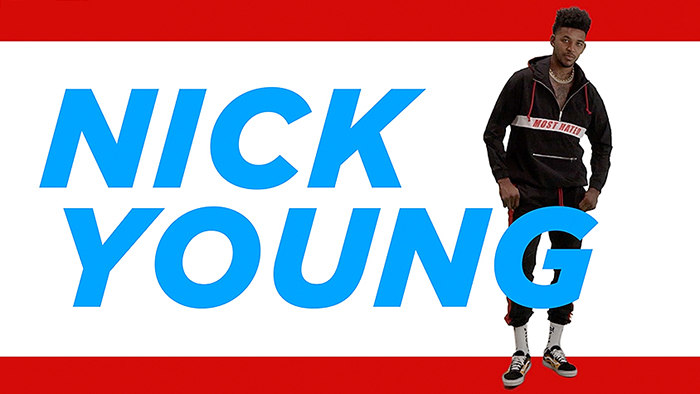 Market yourself
Young grew a following because of his career on the basketball court, but his embrace of social media, notably Instagram, helped spread the word about MOST HATED.
He also tested his designs by making clothes for friends and then decided to launch the line after getting positive feedback. Now he wants to make the Swaggy P/MOST HATED brand into a lifestyle.
"We're going to do it all," he says. "MOST HATED is going to be a franchise."
Be patient
Trust that your hard work will pay off.
"Things just don't happen overnight," Young says. "When I saw two people post a picture in our clothing, it was more important to me than seeing our pop-up sell out a week later. I was just happy that somebody was wearing MOST HATED that wasn't my fall guy or somebody that was around me."
Don't be afraid to take chances or make mistakes
Young admits being nervous starting a solo venture, especially as someone who made his living being part of a team.
"It's not like I'm out there with four other guys or 15 other guys on the team," he says. "This has my name on it. I was a little nervous but at the same time, I was like, 'Hey, man, I'm Swaggy P. I do stuff like this.'"
Be yourself
Young says his fashion sense blends the rugged edge of West Los Angeles, where he grew up, and the laid-back cool of the Valley, where he went to high school. While those experiences helped define him, he also prefers to develop his own sense of style, a mindset that influences his business as well.
"I set trends and try not to follow trends because they run out after a couple of months. MOST HATED is most definitely about being your own person, betting on yourself, doing what you like, just living to your standards and what you want to do in life, being who you want to be.
"Live up to the Swaggy P model. Just be you."
Shannon Shelton Miller is a Chase News contributor. Her work has appeared in the Detroit Free Press, the Orlando Sentinel, and the Huffington Post, among other media outlets.