Your Life
Enjoy Dining and Entertaining
How one chef is evolving America's favorite meal
Chef Walter Manzke talks fresh produce, reinventing the wheel, and the power of brunch.
By
Liz Loerke
Posted: 12/17/18
Updated: 05/23/19
République is part of the Chase Sapphire® Sundays Brunch Series, which features specially curated brunch experiences with world-renowned chefs in acclaimed restaurants across the country. Explore the premium travel and dining rewards of Chase Sapphire.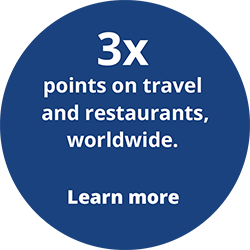 Move over, breakfast; there's a new favorite meal in town.
With innovative takes on traditional breakfast fare and cocktail menus full of mimosas, Bellinis, and Bloody Marys, brunch has easily become the most important meal of the weekend. Perfect for quiet Sundays and vacations, brunch emphasizes food and fun.
Perhaps nobody loves brunch more than chef Walter Manzke. Read through the brunch menu at République, the Los Angeles-based French brasserie he owns with his wife, Margarita, and you'll find yourself on an adventure around the world before you've even sipped your coffee. For brunch, the restaurant serves up dishes like Korean-inspired kimchi fried rice, Gruyére-filled French omelettes, Salvadoran pupusas stuffed with mushrooms, and a classic American plate of eggs with bacon and potatoes.
Even five years after République burst onto the scene, it has remained a must for both locals and tourists eating their way through the City of Angels. The weekends welcome a long line of brunch-goers eager to sink their teeth into République's flaky French pastries and fresh baked bread with French butter and homemade jam.
We recently caught up with Manzke at a Chase Sapphire Sundays Brunch, where he shared how his childhood influenced his cooking, the challenge of opening a restaurant, and how he finds inspiration for innovation. Below is an excerpt of the conversation, edited and condensed for clarity:
Q:| What was your journey to becoming a chef?
I grew up in San Diego in a family where we always had a garden and fruit trees. We ate pretty well! When I needed a job in high school, I started working in the front of the house as a server to make money. I loved the people and the energy of the restaurant more than the food, but became more interested in the kitchen over time.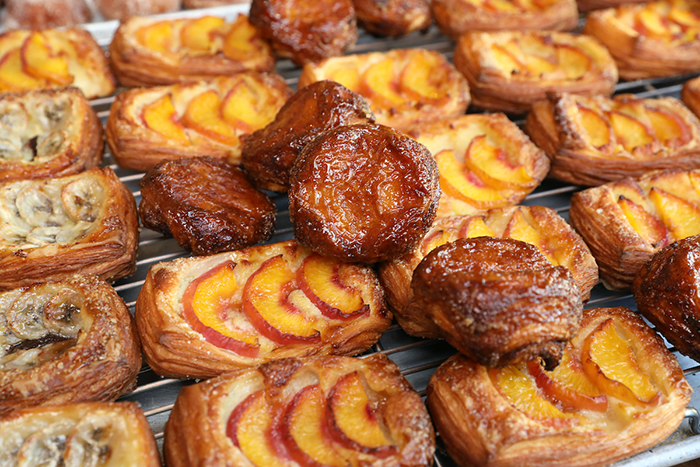 Q:| Where do you find inspiration for your dishes?
Everything begins with the farmers' market. Here in Los Angeles, we have some of the best produce in the world and the growing season is incredibly long. No matter the season, there is always something exciting. We see what is available and everything—the cocktails, juices, jams, salads, vegetables—comes from that.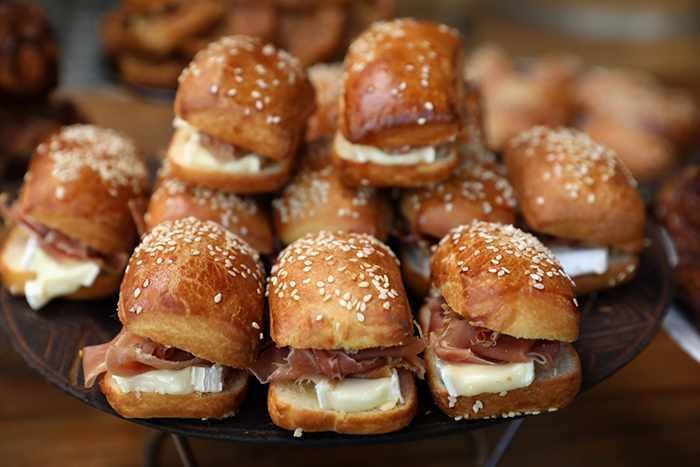 Q:| What makes brunch at République unique?
First off, nobody in Los Angeles has the pastries that we have. When you walk in the door, you are greeted with a huge variety of pastries that are all made in-house. I also think our building has a really big impact. It's very open and airy; you can see daylight streaming in. I think it makes brunch all that more enjoyable.
Q:| How do you think brunch has changed over the years?
Brunch certainly has evolved. It wasn't that long ago, at least in L.A., that brunch was very traditional with a buffet and Bloody Mary's. Now it is healthier, fresher, chef-driven, and much more exciting.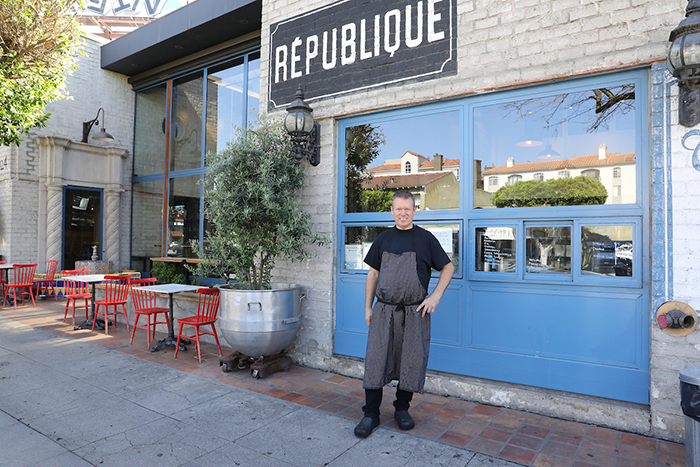 Q:| What do you see as the biggest accomplishment in your career so far?
As you work through your career as a chef, the one thing we all have in common is that we're all dreaming of opening our own restaurant one day. It's incredibly difficult to do. The failure rate is extremely high. So opening République and having it turn into two restaurants within one between brunch and dinner service is something that we're very proud of.
Q:| Any advice for rising chefs?
Don't be afraid of change and don't be afraid to experiment. Sometimes it is better to take a great dish off the menu because if we don't, we won't have the opportunity to discover another great dish. You have to push yourself.
Liz Loerke is a Chase News contributor. Her work has appeared in Real Simple and Mental Floss.