Small Business
Start Your Business
How to use outside investors to strengthen your business
By
Daymond John
Posted: 02/08/18
Updated: 04/11/19
This is part of a series of columns by Daymond John, an American businessman and author. It is presented by Chase for Business.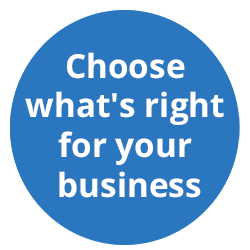 Sometimes you need to share a couple pieces of the pie in order to eat your fill. No, I'm not talking about actual pie. I'm talking about the pie chart we keep in our heads when we start to carve out shares in our business. Like a lot of people, my gut tells me to hold on to as much of that pie as possible, but that's not always practical when you're just starting out.
Yes, I'm the guy on TV, investing in companies left and right. But let me be clear: the best form of investment in your company is through sales. Use the money coming into your company naturally to fund your growth. The more you divide your company, the more parties will be involved and looking for a proper return on their investment. As a result, you will have less control.
If you really do need a cash infusion, here are my four suggestions: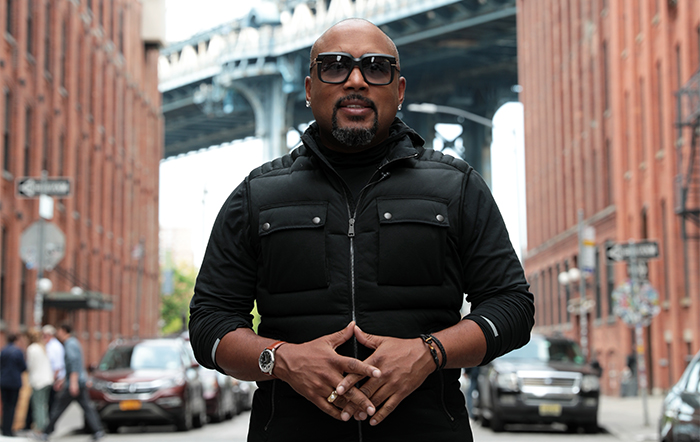 1. Understand that money is not a solution
In the beginning, an outside investment can either strengthen or kill a business, so you need to keep a clear head and seek funds wisely. One of the key ways to do this is to remember that money is just a tool, not an answer to your problems. It can help you get where you're going, often on a quicker timetable, but it can't guarantee that you'll get there.
In my book, "The Power of Broke," I wrote about the ways we're forced to scramble when we're up against a wall and money is tight. In my own life and career I've found that these low, desperate moments have forced me to be most creative, resourceful and efficient. So don't set out looking for money until you've exhausted every other resource available to you. And don't be afraid: some of the best decisions I've ever made, and some of the most winning strategies I've been forced to adopt, came from a place of desperation.
2. Know what you're spending the cash on
That said, when you get to that place where an injection of cash is essential to survive or continue growing, when you've tapped the power of broke and come back empty, you must have a clear understanding of how you plan to put the money to work. Maybe you need capital for advertising and promotion, stepping up production, subsidizing your back-office costs or investing in your infrastructure or physical plant. Maybe you've reached the stage where a strategic partnership is starting to make a whole lot of sense and you'll need some cash on hand to make it happen.
No matter what, though, you want to be sure that you are putting money into areas of your business that will both nurture it and propel growth at the same time. Assess your needs and plan accordingly. If you don't, you may end up in a worse spot than you started.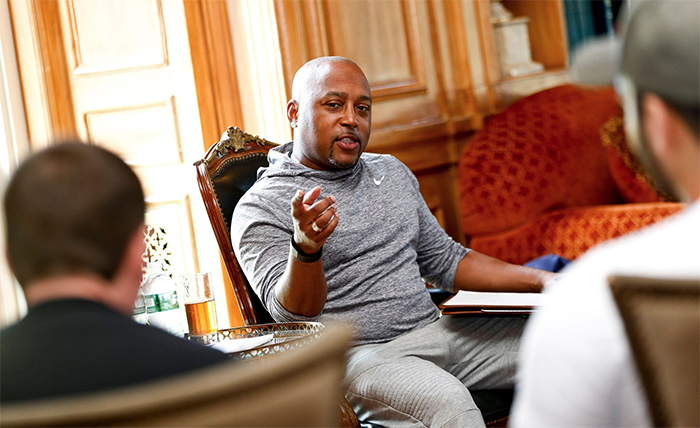 3. Make sure you have a proven concept
The earlier you take on investors, the more expensive it will be for your company. That pie we talked about earlier won't have too many blueberries left in it for you and your original partners if you start cutting off pieces before you're ready. One of the dangers in raising outside money before you've established yourself is that the "risk" to your backers is often so great that they'll naturally want a substantial reward or stake in return. Until you're able to slap a valuation on your company that's based on actual numbers instead of projections, you'll almost always come up on the short end of any early-stage investment deal.
4. Look beyond the checkbook
An investment is not just about the dollar amount. It's also about the wealth of experience that your investor brings. We see this dynamic all the time on "Shark Tank." If you're looking to launch an apparel brand and there are similar offers on the table from both Kevin O'Leary and myself, think long and hard about throwing in with "Mr. Wonderful." Nothing against Kevin, but why take a deal from someone with no background in an industry when there's an opportunity to work with an industry insider? Insight and experience are often just as valuable as a big check.
There's no set formula here. If there were, we'd all be successful entrepreneurs. But if you take the time to give your business a chance to hum on its own, if you've run the power of broke into the ground, and if you seek investors who understand your business and your vision, you'll be ahead of the game.
Daymond John is an American businessman, investor, television personality and motivational speaker. Mr. John is compensated by Chase.