Your Money
Understand Your Finances, Manage Credit & Debt
What you need to know about home equity
How to make your property investment work harder for you
By
Alex Brophy
Posted: 12/13/18
Updated: 11/19/19
This story is part of "The Anatomy of..."—a series that demystifies seemingly complex financial concepts and terms. It is presented by Chase Home Lending.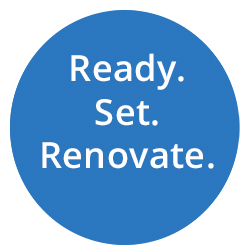 Real estate holds a unique place among financial investments. Unlike a rental space, with property you own, you can totally make it your own—with a return on investment. Property can provide some financial security and freedom, as well as disposable income. And the truth is that home equity can help cover a variety of expenses.
Equity isn't just a source of money—it's also an important tool for understanding a home's investment value and the best ways to enhance it.
Here are some key things to know about calculating, using and increasing your home's equity:
1. How to calculate your home equity
Home equity is the current value of a property, minus any loans against it. Many websites can provide an approximate value of a property. But their estimates are usually based on available market data, and are not tailored to a specific property. Robin Thomas, a Chase Home Lending advisor, recommends getting a professional evaluation, for accuracy. "The best way to know the actual market value of a home is to complete an appraisal during the loan process," Thomas says.
Appraisers use the information they gather about a home to identify similar properties in the area that have recently sold. Based on this, they can estimate the market value of a property, with adjustments made for differing features. Once a homeowner has received an appraisal, calculating equity is simply a matter of deducting the value of any loans outstanding on the property.
2. Understanding your home's performance
Just like a stock portfolio, real estate "performs," going up or down in value depending on the market, how it's maintained, and other factors. Knowing how much equity a property has, a homeowner can calculate their overall financial position, and plan their debt repayments, savings and investments accordingly.
As Thomas explains, understanding a home's value can also open you up to new financial opportunities. "The equity in your home can be used for debt consolidation, home improvements and more," she says, adding: "Knowing your home equity helps you understand your options."
3. Maximizing your equity
Once a homeowner understands the value of their property and its changing equity, they can then improve its performance in two different ways. The first is by reducing the amount of money they owe on the property.
"You can make bi-weekly payments or pay a small additional amount each month towards the principal," Thomas explains. "You can also look at a shorter term for your loan, which helps build equity more quickly."
The other way is to improve the value of the property itself. Improvements on a home can increase its resale value, making it a more valuable investment. However, it's important to avoid over-improvement: excessive renovations can have diminishing returns, and may not pay off when it comes time for resale. A useful rule of thumb is not to spend more than ten percent of the total value of a property on improvements.
4. Putting it to use
There are many homeowners who can use home equity to improve their financial well-being, from consolidating high interest loans at a lower rate to investing in a second property. A qualified financial advisor help identify the most suitable options available.
When it comes to home equity, planning ahead can also pay off: anticipating likely expenses down the road can help you plan for the best way to use your home equity. "Take account of life events that will need additional cash, such as education costs, home improvements, or a wedding," suggests Thomas. "Leveraging the equity in your home can be a great way to handle these expenses."
Alex Brophy is a Chase News contributor. His work has appeared in Business Insider and Yahoo, among other media outlets.