Small Business
Financing Your Business
The Roundup: Borrowing, Spending and Rising Rates
By
Adam Johnson
Posted: 12/11/15
Updated: 11/10/17
We're focused on giving you insight to power your business, news and stories you care about and advice to reach your business goals. Here's a look at the big borrowing and spending trends that may impact how you do business.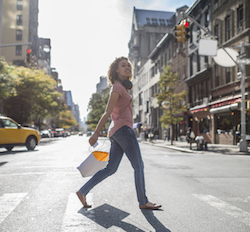 In The News: Consumers virtually define the U.S. economy. Our collective spending topped $12.8T in the third quarter on an annualized basis, representing nearly two-thirds of U.S. gross domestic product. Our rising consumption of goods and services has coincided with higher consumer credit as well, nearly $3.5T according to data from the Federal Reserve. This interplay between spending and borrowing is central to the health of the U.S. economy. It's a key reason why The Federal Reserve may begin to normalize interest rates in December, after several yeas of holding Fed Funds at zero percent in order to stimulate growth.
And while on a national level, consumption is up, a new JPMC Institute report shows that on the local level, consumers may be keeping wallets closed. Read more about the report findings and what they may mean for your business here.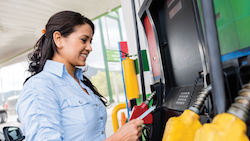 On Main Street: Putting Your Money to Work
Falling oil prices will generate an estimated $750 in savings per U.S. household this year according to the U.S. Energy Information Administration. It's one reason why the National Retail Federation says 151 million people spent an average $299 during the Thanksgiving Weekend, 11 percent above forecast. Clothing and electronics each accounted for about a third of total amount spent. In addition, November marked the third consecutive month auto sales exceeded 18M units (SAAR), suggesting 2015 may surpass the all-time high of 17.4M established in 2000.
In the Corner Office: Economic Insight and Business Inspiration
A return to "business as usual". That's how Chase Commercial Bank's chief economist Jim Glassman described our economy recently. So what does that mean for your business borrowing? Glassman says that interest rate hikes will gradually lift short-term borrowing costs from near zero, where they have been held for over seven years.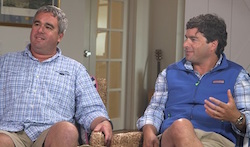 What I Wish I Knew: Borrow Your Way to Success
We recently asked Vineyard Vines Co-Founders Ian and Shep Murray (along with several other retailers) to share their stories about starting out as part of our "What I Wish I Knew" series. Their advice: ask the bank about borrowing when you don't need the money. Learn more about their story.
For everything your business needs in one place, from news and expert tips to valuable products and solutions, visit chase.com/forbusiness.
Illustration by Angela Southern | Adam Johnson is a former Bloomberg Television anchor and investment manager. He currently runs a media advisory firm connecting CEOs and investors. He earned his economics degree from Princeton.