Your Life
Explore Major Purchases
House to Home: How two creative homeowners restored their home—on a budget
By
Evan Kirkpatrick
Posted: 11/16/16
Updated: 10/21/19
What makes a home truly unique is the homeowners who occupy them. In this series, House to Home, presented by Chase Home Lending, people showcase how their love is expressed throughout their household. Whether it is centered around family, hobbies or careers, this series proves that homes are made, not built.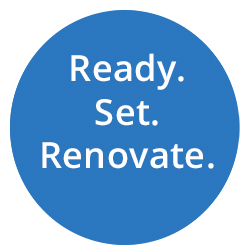 When Allison and Tom Schmidt bought their home in 2006, it was a small, single-story bungalow in Culver City, California. Not much to look at. But they saw potential, because here's one of their chief goals: taking things others don't see as valuable and restoring them to beauty.
Today, the transformation is complete. Now filled with custom furniture, found and restored object and curios, art of all sorts, and outfitted with a sprawling backyard and spacious second story, their house has become the home of their dreams. Their marriage and careers have grown to new heights as well, with a budding lighting and furniture restoration business.
Their penchant for creativity is no surprise. Both were art students—Tom studied woodworking, ceramics, welding, drawing, and painting, while Allison focused on photography. In fact, it may well have been those long ago days in the studio that prepared the Schmidts for the journey of remodeling a once ordinary house into their now decidedly distinctive, and highly personal, home.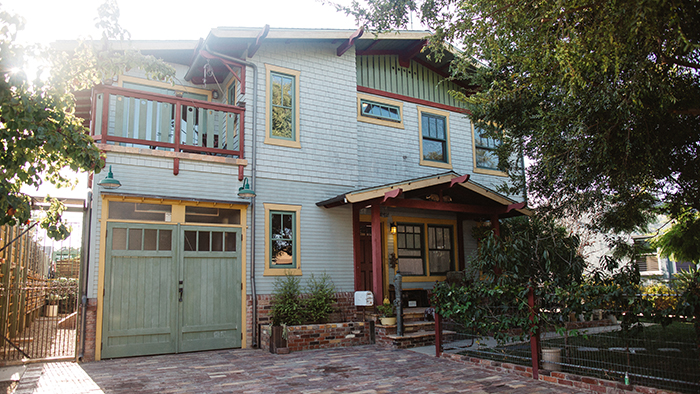 The independence of home ownership
When the couple began their search, they were attracted to this house because of its existing character, even though they knew it would take tremendous work to make it their own. Still, the couple loved the neighborhood, the hardwood floors discovered underneath the old carpet, and the original appliances; the stove was made locally in the 1950's. The previous owner had raised three children there, and Tom noticed mini footprints in the cement in the backyard. It was the perfect canvas for them to begin adding personal touches, and an ideal place to raise their own family. Their son, Gordon, is now 5 years old.
After overcoming their fear of the mortgage loan process and home ownership—the Schmidt's were concerned about having enough money to pay for all the renovations they envisioned as well as the work they would entail—the couple dove in. The independence of home ownership, the freedom it gave them (no more rent payments, building equity), was too important to pass up.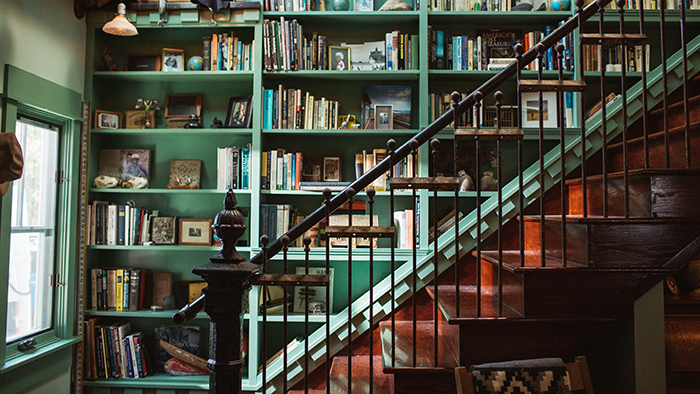 California rediscovered
Yet, just as they'd feared, while renovating their house the Schmidts quickly exceeded their budget. But, Tom says, "true resourcefulness comes from necessity."
So, while saving for their biggest projects, such as new redwood siding and adding a second story, the couple hit up garage and estate sales and Southern California alleyways. There, they found some of their most unique items—including a snakeskin banjo that now hangs on their living room wall, and a vintage desk below their library shelves, which line the staircase. "Anything can be cleaned, scrubbed, and painted," Allison says, "And I can find a place for it."
Case in point: the centerpiece of their backyard is a repurposed seal tank converted into a swimming pool. They had to have the tank craned over the top of their home when it wouldn't fit around the sides.
The couple enjoyed remodeling their home and restoring furniture so much that it has turned into their business, California: Rediscovered. "Rediscovering architectural artifacts has always been fascinating to us," the couple writes on their website. "Re-purposing and recycling these artifacts so they can be reintroduced into today's homes is a passion."
Currently they are (of course) renovating an old shop in Santa Monica, California to serve as their business headquarters.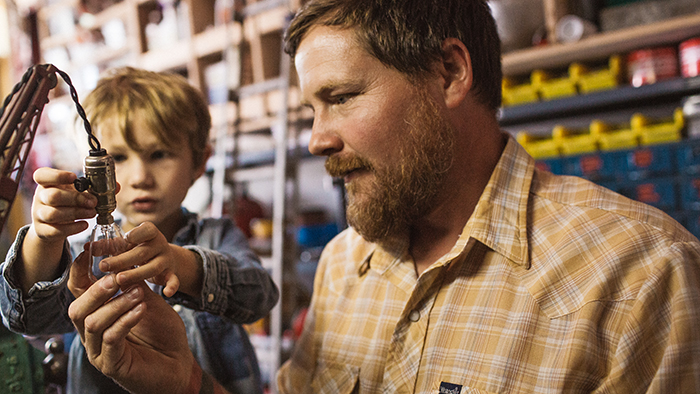 An ongoing process
Despite countless nights staying up until the early morning remodeling their home by hand, the Schmidt's say the experience was worth it.
"It made us closer," says Tom.
They continue to reinvent their home 10 years on, by adding new wall art and swapping out furniture, like an ongoing art installation. And as nice as it is to take vacations, they always remain eager to return home after just a few days away.
"Everything we put in here has a story," says Allison.
"Look at a house as a canvas," Tom says. "Adding your own touches is what makes it a home."
Evan Kirkpatrick is a Chase contributor who focuses on the intersection of investments, entertainment, and philanthropy. His work has been featured in Forbes, CNBC and the Wall Street Journal.