Your Money
Explore Seasonal Trends
These holiday savings techniques are making a come back
Christmas clubs and layaways—could they be right for you?
By
Laura Shin
Posted: 12/07/16
Updated: 12/09/19
It's easy for holiday festivities to take a toll on your wallet. In this Smart Holiday Spending and Saving Series, Chase looks at different ways to enjoy the holiday season while staying smart about your finances.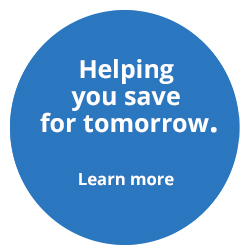 Josh Sweatt, 40, a cybersecurity program manager from Aurora, Ohio, used to find saving for Christmas to be a miserable experience. He and his wife, who have four children, would save a few hundred dollars and put the rest on a credit card. "In January, we'd try to figure out how to pay it," he recalls.
Ten years ago, Sweatt decided to switch up his holiday budgeting strategy. In addition to using credit cards, he joined his credit union's Christmas club, allocating money on a regular basis to a temporary savings account that releases the funds at the start of the holiday season. Christmas clubs began during the Great Depression and peaked in popularity in the 1970s.
"We found that saving money incrementally out of paycheck into a Christmas club enabled us to have the right amount of money at the end of the year," he says.
Sweatt definitely isn't alone. In fact, he's part of a larger trend: more people are smartly budgeting for the holidays, via techniques that may be a little retro. While Christmas clubs have long been a staple of credit unions—according to the Credit Union National Association, about three-quarters offer Christmas clubs—layaway programs, in which a consumer pays in installments for an item held at the store, are coming back.
"Layaway fell out of favor many years ago, because people started looking at it as being fairly old-fashioned," says Trae Bodge, a shopping expert. "But once the Great Recession hit, it started popping up, back in 2009."
Even better, some stores offer variations on no-fee plans: Walmart has waived fees entirely, and Burlington Coat Factory offers a $5 promotional card upon completion of your payment. Stores like Kmart and TJ Maxx have fees of just $5 to $10. Some stores let you make payments online.
Courtney Jesperson, the retail expert at NerdWallet, says that layaway is a great option if there are things you know you'll want to get for Christmas, such as a hot toy or an electronic, but can't afford to buy them all at once. (Chase has a paid relationship with NerdWallet.)
"Layaway allows you to put items on hold until you pay off the balance," Jespersen says. "Consumers, though, should always look at the assorted fees around any layaway plan."
Every store has a different policy, but sometimes there are fees just to set up your account, and stores often ask for at least 1o percent down of the entire purchase price to start. There may also be a cancellation fee if you change you mind and don't want the items anymore.
"But the upside is that you can pay off items without any interest," Jespersen says. NerdWallet's 2016 Consumer Holiday Spending Report found that 44 percent of shoppers incur debt during the holidays, and end up paying off balances, on average, over two months.
Christmas clubs are a savings tool developed during the Great Depression, when people needed to find ways to save for the holidays when money was tight. They're short term savings accounts that don't offer access to your money until a certain date, which is usually towards the end of the year.
"Saving for the holidays doesn't mean just money to buy gifts," Jespersen says. "It also means having money to travel, to host parties, so a Christmas Club is a good way to save for all that."
These days, Christmas Clubs are usually only offered through local credit unions, but they still offer the same discipline to savings. They limit withdrawals and you could be penalized for taking money out early. "Since we're always saving for lots of things, be it a vacation or a houseor whatever, Christmas Clubs are a good way to force yourself to save so that you don't go over budget during the holidays."
Laura Shin is a Chase News contributor. Her work has appeared in The Wall Street Journal, Forbes, Newsweek, and on National Public Radio.