Your Life
Grow Your Career
How do you snag talent? Hint: make it about them.
By
Lynda Brendish
Posted: 12/04/17
Updated: 03/19/18
Ozy and JPMorgan Chase have partnered to bring you an inside look at how entrepreneurs are coming up with innovative methods to help the communities around them. Enjoy the rest of our series here.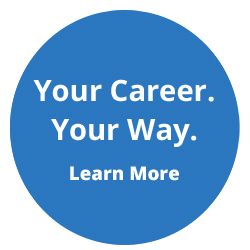 Long gone are the days when employers showed up on campuses with little more than a PowerPoint presentation for recruitment and got students lining up around the block to drop off their résumés. That's how it was when Michelle Thompson-Dolberry was at college, but now, as head of campus recruiting for JPMorgan Chase's Consumer and Community Banking arm, she says, "It's not about us anymore."
Millennials are now the largest sector in the American labor force, and if employers hope to attract the best of their generation, they need to bring the same innovation they tout in sales to their recruitment efforts. And those efforts have to be different, because millennials judge employers by a different set of criteria. According to Thompson-Dolberry, salary and benefits are only part of the equation: Millennials care just as much about their company's social impact, career development opportunities and the diversity and inclusiveness of the workplace.
Matthew Mitro, firm-wide head of campus recruitment at JPMorgan Chase, says the conventional recruiting dynamic has reversed.
"The way recruitment's always been done is, sort of: 'Well, we're the company, we're the one offering the employment, so you can come to us,'" he says. "We're trying to flip that entirely."
What's also flipped is the way big firms like JPMorgan Chase look at candidate qualifications. In the past, the focus was on finance and economics majors. Now, the company is just as likely to look for history or social science majors.
"We're really pushing hard to look for people from nontraditional finance backgrounds," says Mitro, adding that the scale of the firm means there are career opportunities for a "tremendous variety" of roles. And because colleges are teeming with qualified applicants who might not have considered a role at JPMorgan Chase, Mitro says they like to meet students where they are—whether that's in person or online—and ensure a good candidate experience."We show them the best of who we are so they feel this is a place where they can thrive," explains Thompson-Dolberry. That means reaching out to students in more casual and conversational ways—like with campus pop-ups at student events—and developing longer-term relationships. JPMorgan Chase's Sophomore Development Fellowship, for example, connects with students from diverse backgrounds to create a "mentor-mentee" relationship, giving fellows a look into a financial services career and a chance to see how they can develop their skills and experiences at a global company.
"The idea is not really a traditional recruiting engagement; it's really an engagement where we, as a company, express our interest in their well-being and their career," explains Mitro. "We try and give them this really great experience."
As a way to get to know the candidates without all the pressure, the company offers pre-recorded interviews, where students can record video responses to interview questions. "We want to get to know them," says Thompson-Dolberry, "not just the part that's dressed up in a suit and came to talk to us for 30 minutes."
Lynda Brendish is a Chase News contributor. Her work has appeared in Wired, The Guardian, and other media outlets.