Your Money
Understand Your Finances
Bending without breaking: The lessons from my year-long savings journey
By
Tonya Rapley
Posted: 12/03/18
Updated: 12/10/18
It's hard to believe that my yearlong savings journey is nearly over. It seems like just yesterday that I was sitting down to write my first journal entry, and now I'm working on my last one! Here's a roundup of the goals I've achieved and the lessons I've learned.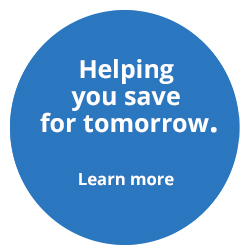 Goals met...and exceeded
As a financial professional, I've long been aware of the impact that financial discipline can have on other areas of your life. Even so, I was surprised by how my savings goals had a domino effect, touching areas across my life. Over the course of this year, my husband Khomari and I have:
Paid off $8,500 debt for cameras that Khomari bought to grow his business.
Eliminated $7,100 in credit card debt that I accumulated while growing my business.
Paid off $2,300 in student loans.
Saved an additional $4,600 in my business savings account, which gave me enough money to cover six months of overhead expenses. That's $2,000 more than I originally planned!
Saved an additional $10,000 in our emergency household account.
We originally planned to save $1,500 a month toward the purchase of our first home. We expected that it would take two years to save the $50,000 we needed, but a bequest from Khomari's mother provided us with more than enough to cover our down payment.
Overall we eliminated nearly $19,000 worth of debt so far this year, while saving nearly $15,000 of our self-employment/freelance incomes. This also encouraged us to find a good accountant so that we can begin to properly plan for our taxes as well as restructure our businesses.
Learning to bend
One of the biggest lessons I have learned is that your goals need to be firm to the point that you do not create excuses, yet flexible enough that you can rise to meet life's challenges and opportunities. This was especially true of our home buying process. As we began the loan process, we discovered that our previous financial planning had some unexpected side effects.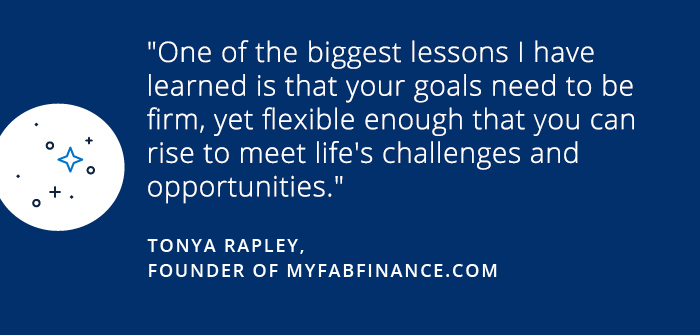 In past years, Khomari and I have written off a lot of expenses to minimize our tax burden. That helped in the short range, but it was a problem when it came to getting a mortgage: as we discovered, our reported incomes did not qualify us for a $700,000-plus mortgage in California.
After careful consideration, we decided to buy real estate in a more affordable market: my home state of North Carolina. We're assessing our options and plan to make our first purchase in the late winter of 2019 once the baby is here. We will continue to live in California and will manage the properties remotely with the help of my parents, who live in the area.
Planning for life changes
Speaking of the arrival of the baby, he had a big impact on our financial planning. I want to take time off from work for two months and reduce my workload for at least four additional months. While I don't anticipate a drastic slowdown in my income, I want to plan for the worst-case scenario.
Luckily, Khomari and I locked in a pretty good insurance policy last year, so our cost for prenatal care and delivery will be pretty affordable. However, we wanted outside support for the birth of our child, so we decided to hire a mid-wife and take special birthing classes, neither of which are covered by our insurance. We're also planning to buy an additional family vehicle by the end of the year, which will require a few more months of savings.
How I've changed
This was the first time I've ever written out my savings goals out in this manner, and I'd like to keep it going. There is something so powerful about setting goals and then holding yourself accountable each and every month for making progress.
Are we savings towards Joseph Karri Rapley Flash's college fund starting next year? Probably not. But we will begin to lay the groundwork to grow our investments and business so that college isn't his only option for getting ahead and making a living for himself when he comes of age. As for us, now that we've padded our savings accounts, our next goal is to finish 2019 debt-free...and as the owners of our own real-estate property!
Tonya Rapley is a Chase News contributor. Her work has appeared Forbes, The Root, Essence, Refinery 29, and Mic, among other media outlets.