Small Business
Start Your Business
Meet the entrepreneur who brought bookstores back to the Bronx
By
Cybele Weisser
Posted: 12/05/19
Updated: 04/07/20
This story is part of The Pursuit, a series in which small business owners share insights on how they build their enterprises—and follow their dreams. It is brought to you by Chase for Business.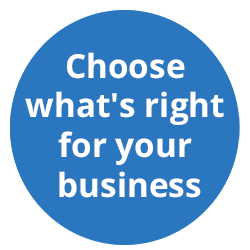 Once upon a time, an independent bookstore was born in the Bronx.
In 2014, human resources professional Noëlle Santos was clicking around Facebook when she came across a petition to convince Barnes & Noble not to shutter their sole bookstore in the borough of the Bronx. Santos was shocked. "When I was growing up, I lived at that bookstore," she says, "And then I realized—there are 1.5 million people, 10 colleges and ONE bookstore in the entire borough. And that one store is in jeopardy."
Almost immediately, Santos realized that saving one bookstore wasn't enough. Despite having no experience in retail or book selling, she vowed to open her own store: "Because who else is going to do it?"
More than four years after Santos made her promise, The Lit.Bar opened its doors—and today, it's more than just a store. The inviting space offers patrons a place to browse, socialize at its featured wine bar, and attend free community events and meetings. The Lit. Bar has become a known name in the literary community, and on any given day, might be visited by authors from all walks of life—and even a handful of celebrities.
But the journey to get here was hardly the stuff of fairy tales. As a twenty-something African American & Latinx entrepreneur, Santos faced enormous obstacles at every turn. Recently, she took the time to share her story with Chase.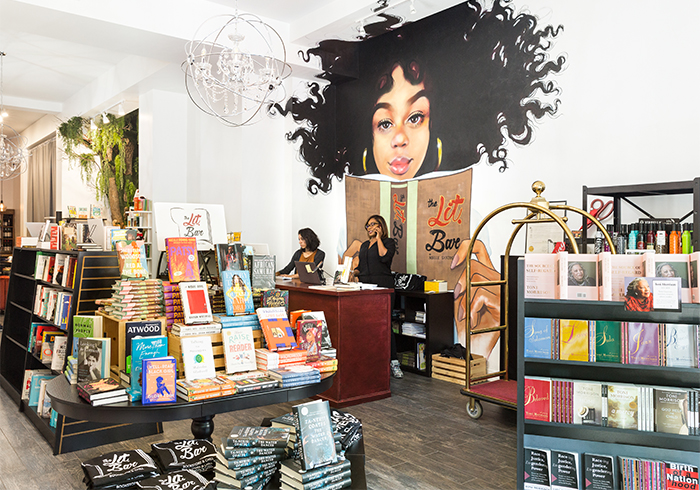 Q: | You took a big risk, leaving a successful Wall Street career to dive into one of the most notoriously challenging retail industries. What gave you the courage to make that leap?
Up until that point I had measured my success by how far away I could get from the Bronx. Reading was my window outside of my neighborhood, affording me a path towards economic mobility. But I realized that if people like me get an education and leave, we would never make this community better while preserving our culture. The project was so much bigger than me.
I also had the privilege of naiveté. I had no idea what I was getting myself into, how hard this would be, and how many moving pieces were involved. Looking back, thank God I didn't know or I would never have done it!
Q: | Wow. Where did you even start?
I googled "How to Open a Bookstore." Seriously. That led me to a course in Florida about owning a bookstore. When I was there, I learned that you needed to write a business plan, and I met another prospective bookstore owner who encouraged me to enter a competition where CEOs would critique your plan. I wound up winning $7,500.
I used that initial money to create pop-up shops all over the Bronx, while I blogged and documented my journey on social media. I started a book club, I built my email list, I got my name out there. At the end of two years, Barnes & Noble announced the closing of their Bronx store for real. That created a sense of urgency and an opportunity.
Q: | How did you raise the money to open a permanent store?
I launched a crowdfunding campaign. I was reluctant to do that at first; but I realized if I didn't put myself out there and ask for help, it was never going to happen.
I took an unconventional approach to launching my campaign. I did my pitch in a rap/spoken word performance. The piece went viral and I wound up going to literary events all over the country.
Going viral wasn't my intention, though. My goal was to change the perception of who a reader is. I want the world to know that people who look and sound like me, read. I raised $100,000 in 37 days, just from my email list and social media. It was a grassroots effort. Ultimately, we close to doubled our $100,000 crowdfunding goal, with an average donation of $82.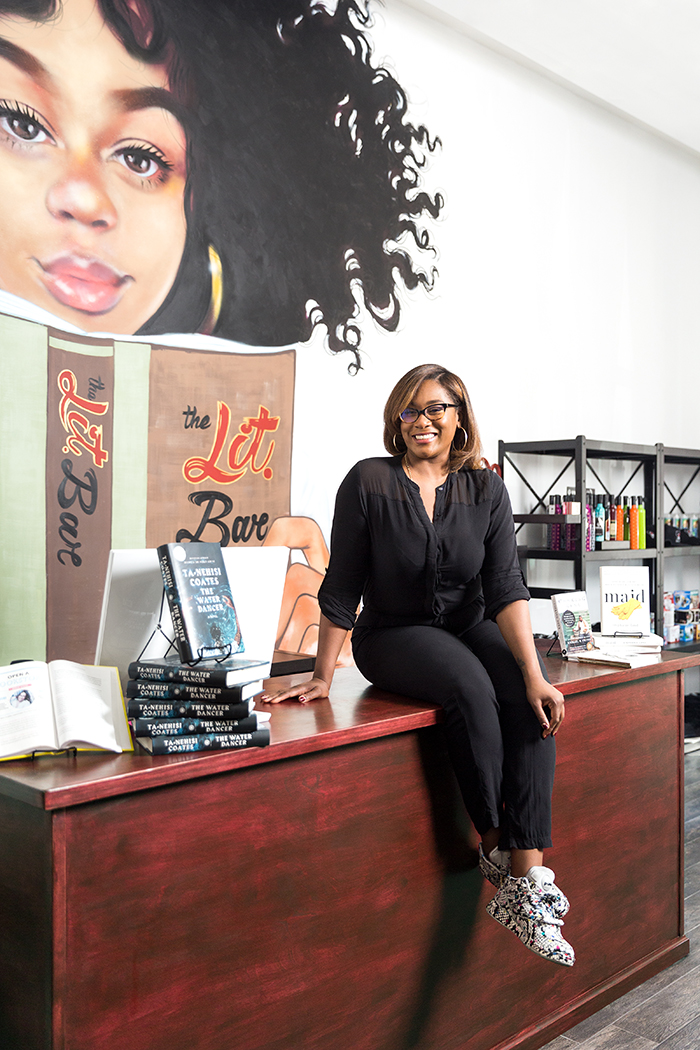 Q: | What was the biggest challenge?
Without question, the space. Even though I had an award-winning business plan, landlords would not look twice at me. Once I finally signed my lease, six months after raising the funds, it took me an additional six months just to get a Certificate of Occupancy. Then I spent most of 2018 in construction hell. Plus, at that point I was still working a full-time job during the day, and on The Lit. Bar from 7 a.m. to 2 a.m., and entire weekends. I sacrificed my career, a long-term relationship, and leisure to be here. Coming out on the other side of it, I believe I can do absolutely anything.
I also wasn't prepared to be a community leader, and the face of a brand. I thought that being a bookstore owner would be an introvert's dream! Being so public-facing is uncomfortable new territory, but it's stretched me, and I love the connection I have with my community in the Bronx and beyond.
Q: | What else do you to do reach readers?
We shelve our books in a non-traditional way. Our classic section has books that many bookstores don't traditionally consider classics. We have a section called "Hip Hop is Poetry Too," and one called "Dear White People," that discusses race relations.
Our store has become a destination. Bronx educators bring their classes here. We also look to do non-traditional events outside the store. For example, we went to a car show where we blended hip hop and fashion and books. We're reaching unlikely readers in that way.
Q: | Do your future plans include expansion?
Yes and no. I don't think I'll take the obvious step of just opening more Lit. Bars. I want to build a brand. We recently won a grant and I'm planning to use it to convert our finished basement into a content studio. When I look at the book industry, I don't see innovation. That's why I'm looking at digital media, and creating experiences around books.
Q: | Given how busy you are, do you actually have any time for reading?
Barely. It's ironic—the business of books almost stole books from me!
Cybele Weisser is a Chase News contributor. Photo: Ball & Albanese.