Your Money
Understand Your Finances
How to care for yourself when plans fall apart
By
Tonya Rapley
Posted: 11/27/18
This is part of Savings Diaries, an original series in which people share how they try to reach key savings goals during 2018. It is part of a broader Chase initiative to encourage more Americans to save money.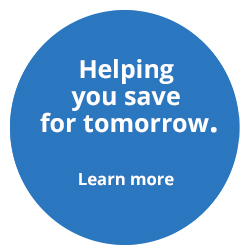 It's been months since my mother-in-law passed away and my husband Khomari and I are still settling into life without her. We've spent much of this spring re-assessing our finances and identifying how her unexpected passing shifted our spending and savings goals.
Last month we spent more than we planned and didn't save much. As I was reading some other peoples' savings diaries, I became frustrated that my husband and I were behind on our savings goals. What do you do when you fall short of your goals, especially when you're just two months into the plan?
Forgiving yourself
During my financial journey, I've learned the importance of being kind to myself. I need to forgive my past mistakes and I need to believe in my ability to work through obstacles and setbacks. That's part of why I created an emergency savings fund: sometimes life gets in the way of our goals and plans, and a savings fund makes that easier to bear.
I also need to remind myself that setbacks in my financial journey don't make me irresponsible or a bad person. They make me human. As much as I want to be perfect, there are times that Khomari and I will fall short.
Savings and self-care
To reclaim positivity after a setback, I'm sometimes tempted to treat myself, but I've learned that buying things doesn't fill the void. In fact, it often creates more guilt.
Instead, this month, I pampered myself with warm showers and some of my favorite aromatherapy shower gels. I also called and texted friends who I haven't spoken to in a while. These things didn't cost much, but they made me feel good on an emotional level.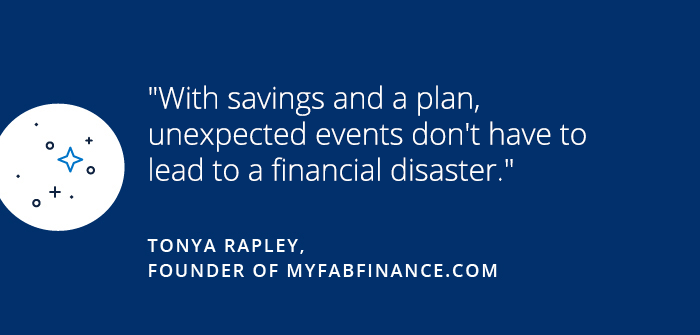 I found that shifting my perception helped me take on the harder work of shifting my circumstances—and sticking with my goals in spite of our setback. Here are the changes that occurred over the past month in relation to our goals:
Before our financial struggles, we planned on visiting the Philippines, where I was born. After Khomari's mother died, we debated about canceling the trip, but in the end, we decided to go. Thanks to our careful budgeting and the strong US dollar/Filipino peso exchange rate, we were able to pay for our vacation without creating any debt. We had a great trip and are happy that we allowed ourselves to enjoy the experience.
I put $1,300 towards my $2,000 savings goal in my business account, which means that I only have $700 further to go to reach my goal. When I get there, I'll have six months of my overhead on hand.
I also paid $2,000 towards my credit card debt, leaving me with $5,100 more to eliminate.
I paid $300 towards my student loan, although my payment is only $50. I only have $1,972 left to completely eliminate that debt. I plan to get there this month.
Khomari paid on his cameras this month and has just five months left on his contract before his cameras are completely paid off. But our goal is to cut that time in half. And, given the influx of opportunities that he has received, including his largest contract to date, we're going to get there.
Although we ran across a few financial hurdles this month, we still made progress, which I'm proud of. We're learning that, with savings and a plan, unexpected events don't have to lead to financial disaster. And now, as we continue to work our plan and eliminate more of our debt, we're on a path to aggressive savings!
Tonya Rapley is a Chase News contributor. Her work has appeared Forbes, The Root, Essence, Refinery 29, and Mic, among other media outlets.