Your Money
Explore Major Purchases
Replacing a damaged vehicle after a hurricane
Tips to help you purchase a new car after a disaster
By
Elizabeth Childs
Posted: 11/27/17
Updated: 11/30/17
In response to recent natural disasters, Chase Auto Finance is sharing financial insights and helpful tips for when it comes to replacing your possessions.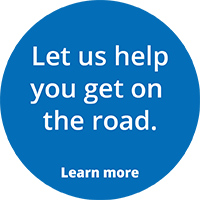 If your vehicle is totaled after a natural disaster such as a hurricane, you will undoubtedly file a claim with your insurance company. Your next step will be to replace your vehicle and the good news many auto manufacturers offer discounts to disaster-impacted drivers.
"Having access to transportation—whether personal or public—can help people regain a bit of control after a chaotic period," said Jim Manelis, head of Chase Auto Direct. "The auto industry often creates programs to help drivers, but keep in mind that replacing a car is still a major purchase. Make sure it's the right decision for you."
If you decide to purchase a new vehicle, here are a few tips:
Bring a letter from your insurance company that clearly identifies your damaged vehicle and states that the damage was a result of the hurricane.
Ask your dealer if there are any special offers available. Only residents of certain counties may be eligible for discounts.
Most offers are valid for model year 2017 and 2018 vehicles.
Some manufacturers require that the registered owner of the damaged vehicle is the new buyer, while others extend the benefit to those who live in the same household of the owner.
Confirm if the disaster relief offer can be combined with other retail offers. If it can't, make sure you evaluate the alternatives.
These are limited-time offers. Check with your dealer for specific expiration dates.
Know what you can afford. Insurance payouts are typically based on the current market value of your vehicle and not the replacement value. Use an auto loan calculator to estimate your monthly payments for your new car.
If you are ready to shop, visit the Chase Car Buying Service powered by TrueCar and make sure to ask if disaster relief assistance is available when you visit your local dealer.
Keep in mind that many dealers are also victims of the storm, so business hours and inventory may vary. Check online or call ahead to make the most of your time.
Elizabeth Childs is a Chase News contributor.