Your Life
Experience Insider Access
Inside the 2019 Chase Sapphire PGA Championship experience
By
Evani Polanco
Posted: 12/02/19
Updated: 12/04/19
The 2019 PGA Championship marked the 101st year of the tournament. As the world's top professional golfers headed to Bethpage State Park, Long Island, Chase Sapphire was right beside them. Sapphire provided its cardmembers the opportunity to experience the PGA Championship the Sapphire way: with exclusive amenities, food, and comfort. As described by Erik Anders Lang, Creator of Adventures in Golf, "You come in and you're immediately given V.I.P treatment."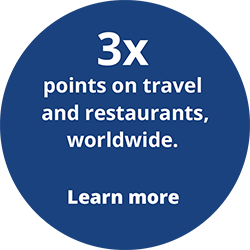 Throughout the day, cardmembers enjoyed unique benefits, such as a spectator platform which provided direct views of the course, food and drinks, celebrity meetings, and even a live podcast with PGA tour player Dylan Frittelli. Cardmembers had access to the Chase Sapphire Cardmember Club and the Chase Sapphire Cardmember Chalet, two private lounges, which gave cardmembers the option to stay connected to the tournament inside through live streaming and WiFi.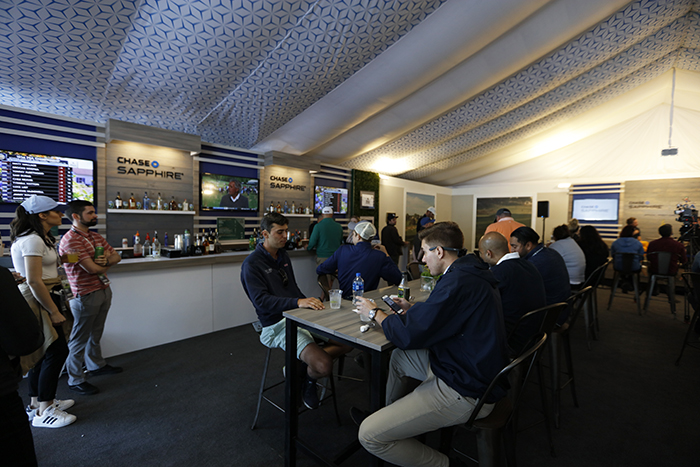 The Cardmember Club, located on hole 15, was accessible to cardmembers by simply presenting their Sapphire card. In this lounge guests were able to enjoy both the food menu and the cash bar that was available. Cardmembers also had the chance to meet and listen in on the chat between chef Tyler Florence and Erik Anders Lang. The Cardmember Club even included a fun golf interactive, which let cardmembers show off their own golf skills.
As the tournament was coming to an end for the players, the experience wasn't quite over for cardmembers. The Cardmember Chalet, on hole 18, offered a luxurious, first-class experience. Cardmembers were able to purchase tickets ahead of time to the Chalet, which provided a calm and relaxing environment with views to the course, particularly for last hole. In the Chalet, cardmembers were able to witness the final swings of their all-time favorites while indulging in complimentary food and beverages.
Cardmembers were also able to take some of the fun home with them. Any Cardmember who made purchases at the Pro Shop received free shipping by showing their Sapphire card.
The Sapphire benefits, cardmembers agreed, made for a PGA experience that was nothing short of a hole in one. Cardmember James Lee summed it up: "This is an amazing opportunity for me to watch golf and enjoy the amenities that Chase has to offer. This has been a great day for me." Lucky for them there is more fun on the way, as Chase Sapphire will be teaming up with the PGA Championship as the Official Credit Card of the May 2020 Championship at TPC Harding Park in San Francisco.
Evani Polanco is a Chase Newsroom contributor.