Your Money
Understand Your Finances
Chase Slate Presents: Powering Ahead with India Davis
By
Pauline Millard
Posted: 11/20/17
Updated: 11/30/17
The following article and video is part of "Real Money/Real Talk," a series presented by Chase Slate in which people share stories of how their personal finances have evolved.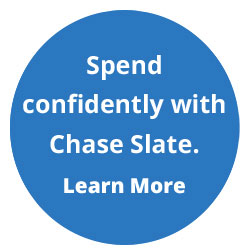 Chase Slate cardmember India Davis is one busy mom. She runs My Natural Sistas, a popular beauty and lifestyle blog, along with her two sisters.
As a new mom, Davis is learning how to balance her business, and her health, as well as carve out time for herself. This means she's often up and out early before her young son wakes up. Back at home she nourishes and grows her business with her son by her side.
One of her biggest goals is to buy her family their dream house.
"We've been putting aside money for savings and we've also been making sure our credit scores are great," she says. She uses Slate to help manage her hectic lifestyle, as she seeks balance in this new chapter of her life.
Pauline Millard is a Chase news contributor. Her work has appeared in The Associated Press, LearnVest and The Muse.