Small Business
Manage Your Business
A digital innovation entrepreneur sets goals that scare her
CEO of digital innovation agency shares hard and fast habits that help grow business
By
Nikki Barua
Posted: 11/17/17
Updated: 12/04/17
This story is part of "Dream Builders," a series that spotlights how women turn their business aspirations into reality—often defying tremendous odds—and innovate along the way. It is presented by Chase for Business.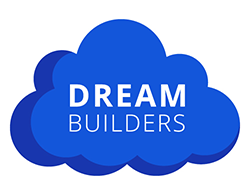 When I came to America from India, I felt lost and out of place. I didn't look like everyone else, and certainly didn't know the cultural norms in this country. But I was able to adapt, survive and ultimately thrive. Those hurdles prepared me to take on the next challenge.
I've often been called the poster child of diversity. Here are the labels I carry: woman, immigrant and lesbian. But those labels do not define me. I set my own benchmarks.
Life's greatest treasures are on the other side of a barrier. Every time I've overcome a hurdle, it's given me an opportunity to get to a higher level in my business or professional success.
Launching a business
I had recently quit my corporate job to launch my own small business, BeyondCurious. Our goal was to show legacy brands how to innovate. But we had no clients, case studies or success to speak of. We were operating solely off our personal savings.
I arrived to my first pitch presentation with just a PowerPoint deck.
Research indicates that 40 percent of Fortune 500 companies won't exist in the future mainly because they didn't innovate fast enough. We wanted to become a change-maker that could "make elephants run," and help large organizations move quickly, like startups. But this was 2011, and we were competing against agencies with decades of proven success.
Time and time again, we heard BeyondCurious was "too new" or "too small." We lost—a lot. Eleven times, in fact, before we landed our first major contract.
That first client opened the door to many more. Six years later, BeyondCurious has more than $10 million in annual revenue. And more importantly, we are competing against experienced companies, attracting top talent, and expanding beyond Los Angeles.
Making elephants run is not a small undertaking. Neither is building a great company.
Start with a dream, then create the plan
BeyondCurious did not emerge out of a market opportunity—it emerged out of a personal purpose. I wasn't clear on exactly how I would build out my dream, but I knew the organization I wanted to build. I was armed with the essential attributes — a clear mission statement and my core values.
Then I got to work. I reached out to 30 people in my network every day, and almost 100 percent of them rejected, or ignored, me. But I knew persistence would eventually pay off.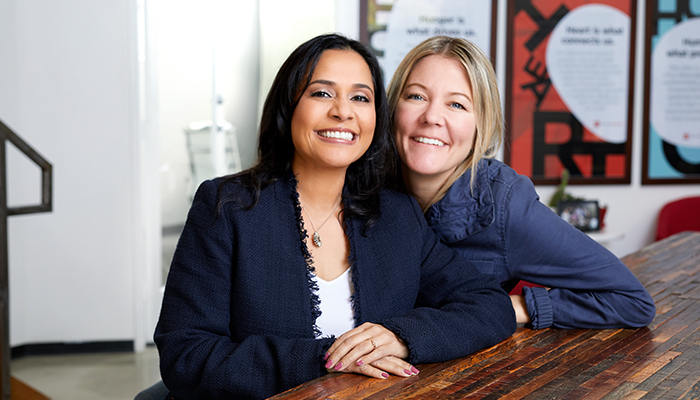 Stay true to your vision
When opportunities began to cross my path, some didn't align with my vision for BeyondCurious. The companies were too small, or they requested services I simply couldn't provide.
It took a lot of guts to say "no," because I knew those jobs would have paid the bills. But they would have distracted me from building the type of business I want to work at every day. It was like being homeless and hungry, while standing in front of a feast and not being able to eat.
Chasing big businesses is an expensive proposition, but I believed we needed to stick to our vision. We were going all in to get one big client. Once we endured that 12th pitch—and won— it was all worth it. Landing that client helped establish BeyondCurious, so we could finally begin to do the work we're so passionate about.
Create goals that scare you
I left the comfort of a stable job because I wanted to run a business that could make a massive impact on people. When I actually sat down to quantify the amount of people I wanted to impact, 1,000 didn't feel like enough. Even 1 million people didn't feel like enough.
Then I wrote down the number "1 billion." That scared me and felt a little crazy. That's how I knew it was the right goal.
When you set a really, really big goal, your strategy for achieving it will be very different than it would be if you're working toward a small goal. Dreaming big unlocks your creativity in a way that thinking small never will.
Take time to reset
I'm really big on habits. Starting in the morning, I take five minutes to plan. In those minutes, I look at the tasks I have slated for that day and think about what will have the greatest impact.
By the middle of the day, every plan has probably gone out the window. So I take five minutes to readjust and refocus. I spend another five minutes at the end of the day planning for tomorrow.
I also take 30 minutes on Sundays to reflect on my past week, and what I learned—not what I achieved, or failed at.
The truth is, as I look into the new year, I feel completely unprepared for the challenges my business is facing. And I should! If it keeps getting harder and harder, that means you're progressing. You're learning, growing and adapting to meet new challenges so you can reach that next level of success.
Nikki Barua is the CEO and Founder of BeyondCurious. She is also a guest lecturer at UCLA and USC and she has been instrumental in supporting incubators developing technology products for healthcare and education.