Your Money
Understand Your Finances
How reconsidering my spending changed my life
By
Kate Chapman
Posted: 11/13/18
Updated: 05/03/19
An old Yiddish proverb states "We plan, God laughs." I've always loved that saying—and, this year, I lived it first hand.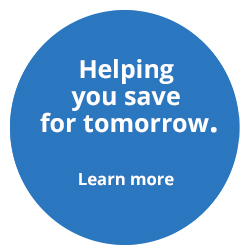 My savings goals this year were fairly simple: I wanted to save $24,000, and put aside enough extra money for a fabulous trip. It was ambitious, but achievable, and I was sure that I'd be able to make it happen. And then life got in the way.
Unexpected hurdles
One hurdle I faced was an illness in my family: my uncle injured himself this summer, and I moved to Ohio for a few weeks, where I made arrangements for his long-term care. It was important work, but it dug into my savings.
My other big hurdle was also an unexpected opportunity. In January, I got a chance to work on a new musical. It was exciting, but not lucrative: while the musical may hit Broadway someday, it's not there yet, and my low pay on it put me behind on my earnings for the year. Still, while some of the creative opportunities I worked on this year weren't highly lucrative, they were incredibly rewarding. And, even with my hurdles, I managed to save $8,133 this year—a third of my intended target.
Learning from others
To help me on my savings goal, I did a lot of homework, experimenting with different approaches to money and savings. I talked to several of my friends about their personal finances, and compared their stories with the picture that I saw. For example, one friend of mine talks about every penny as if it's their last, yet they have lots of money in the bank. Other friends focused on their bills and obligations—their deficits—rather than their assets.
Listening to my friends' worries about their finances, I realized that I, too, have tended to focus on the negative, rather than the positive. Happily, I feel like this year's experiment has helped me to release that pattern. As I've focused on my abundance, it has continued to grow.
Lifestyle habits
I also worked on changing my lifestyle habits to increase my savings. One activity I started is called "hoarding my Hamiltons and locking up my Lincolns." If a $5 or $10 bill came into my hands, I told myself it was "unusable" money and took it home, where I put it into a box. The money added up quickly: after nine months I had collected $1815.
Another activity, "de-clutter for cash," helped me save space, as well as cash. Over the years, I've collected a lot of interesting items, many of which no longer fit into my life. After cleaning out a lot of my clutter, I researched many of the things I was getting rid of, and discovered that some have value. I've started to sell them. My biggest score was a painting that, I discovered, was worth $3,000!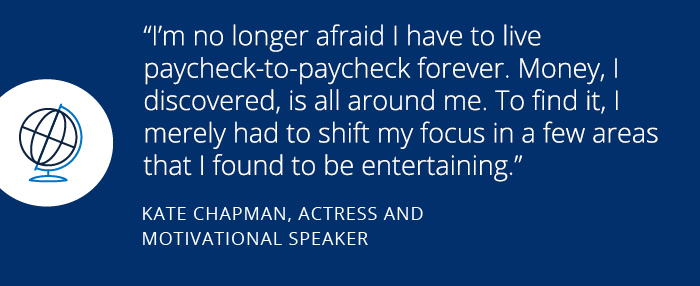 In the end….
This entire year, I have calmly focused on money, a transition that I've found surprisingly satisfying. For much of my life, I've focused on the sadness and despair connected to money, but this year's project has brought me incredible peace. I'm no longer afraid I have to live paycheck-to-paycheck forever. Money, I discovered, is all around me. To find it, I merely had to shift my focus in a few areas that I found to be entertaining.
This isn't to say that I've found some magic technique to make money worries go away. What I've discovered is that there are many fun, easy, low-impact things I can do to improve my financial picture. High hopes and perseverance, I discovered, can accomplish a lot.
Kate Chapman is a Chase News contributor.