Your Life
Saving & Spending
Going on a summer vacation? Here's how to save now
Why planning your trip now can save you time and money later.
By
Haley Velasco
Posted: 11/13/18
Updated: 02/14/20
This story is brought to you by Freedom Unlimited. Earn 1.5% cash back on everything you buy. Learn more.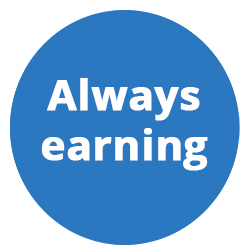 Want to backpack through Europe? Lounge around an all-inclusive resort? See one of the greatest wonders of the world?
Well, it's going to cost you. Vacations are expensive, especially when you're traveling with the entire family. Research found that the average American spends at least 10 percent of their annual income on a vacation, and oftentimes go into debt as a result.
A family vacation shouldn't—and doesn't—have to blow your budget. The five tips below will help you spend less time and money planning your trip and more time enjoying it:
1. Keep tabs on flights
Mark your calendars: If you want to jet off to somewhere new, book your flight two months in advance. Why? Unless you're traveling during peak times, airlines usually don't lower the last of their flights until 60 days before takeoff.
When booking a trip to Europe for a friend's birthday, Trae Bodge, a shopping expert and brand strategist, said she tracked fares so she could strike when the prices were lowest.
"The fares mostly ranged from $850 to $1,600," Bodge explained. "I finally pulled the trigger when the fares dipped below $800. I was able to make a well-informed decision because I was tracking my prices."
Luckily, there are plenty of apps and websites that will track your intended route and alert you when prices drop.
But what about if you're traveling during the holidays, spring break, or other peak times? Alex Medvedovski, founder and CEO of Family Travel Concierge in Farmington, Connecticut, recommends booking a year in advance.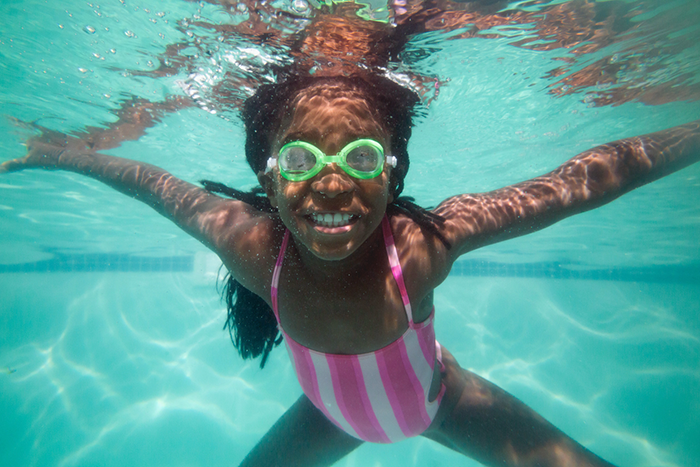 2. Book your dream vacation in advance
Who wouldn't want to ski down the Alps over the holidays or spend the summer on the Amalfi Coast? But those dream getaways at peak times can get expensive.
For some of the most exciting destinations, the off-peak or shoulder—the period between peak and off-peak—seasons can be just as enjoyable and a lot less expensive for families.
"When you have preschoolers, I urge people to not travel during the summer, spring break, or winter recess," says Rainer Jenss, president and founder of the Family Travel Association. "You're going to save a ton of money traveling during shoulder season."
Travelers can expect to save an average of 20 to 30 percent on accommodations during the shoulder season.
3. Reconsider your route
Being flexible with your flights can help you save hundreds—if not, thousands—on your next vacation.
While budget airlines are offering great deals on new routes, you'll likely have to pay extra for checked bags, seat selection, and in-flight snacks.
Instead, consider booking red-eyes or routes with layovers, both of which can save you a few hundred dollars per flight. In addition to big savings, Medvedovski says that late night trips are instrumental for a calm, quiet flight.
"Kids generally have an easier time falling asleep than adults do while flying on a plane, so everyone can relax," he explains.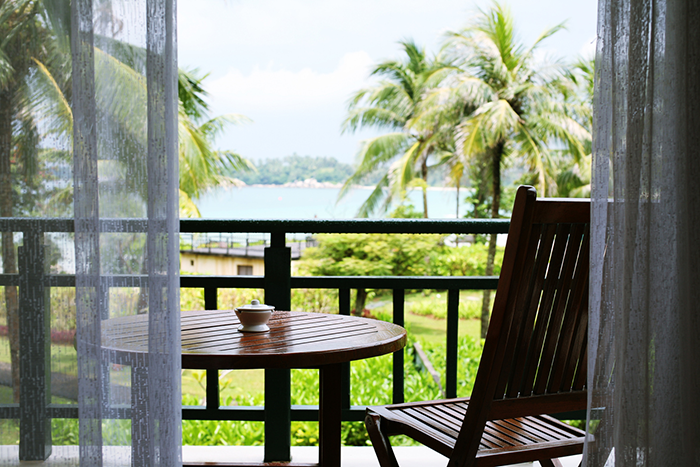 4. Get a room
Instead of booking two rooms for a family of five, book one room and ask your hotel for rollaway beds or pull-out sofa. At many resorts, an extra room can cost anywhere from $150 to more than $500 per night. Cutting out the extra room equals big savings for the family, and you can spend that money on great restaurants, outdoor activities, and tourist attractions.
Jenss adds that looking at other options for lodging, such as vacation home or apartment rentals, can be an affordable alternative. "You can always find less expensive, trustworthy accommodations in this day and age," he says.
5. Cash it in
Credit card points are the gifts that keep on giving, and many programs will let you put them toward your next vacation. Loyal to one particular airline or hotel chain? You might want to consider applying for their brand credit cards. Depending on the program, some companies offer exclusive perks like complimentary internet access and a free checked bag.
Haley Velasco is a Chase News contributor. Her work has appeared in USA Today, The Wall Street Journal, Yahoo, and The New York Times.