Your Money
Understand Your Finances
Ben Simmons easily navigates court, business of sports
76ers forward shares vision for managing image, finances
By
Shannon Shelton Miller
Posted: 11/09/17
Updated: 12/04/17
Chase and UNINTERRUPTED have partnered to create "Kneading Dough," a series of intimate and honest conversations with professional athletes about how they've navigated their unique financial and career pathways. We hope our readers are inspired, informed, and empowered to make the best financial decisions.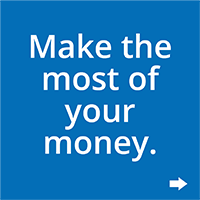 In this video, Philadelphia 76ers forward Ben Simmons, the No. 1 pick in the 2016 NBA Draft, talks about the tough lessons he learned about the big business of sports as a high school and college standout, and how he wants to champion future athletes' efforts to pursue their professional dreams straight from high school.
Knowing his market
The 6-foot-10 Simmons turned 21 on July 20, but was astute enough as a young teenager to make perhaps the best business decision of his life. Born and raised in Australia, he dominated youth basketball in his native country but knew he needed to prove himself against a deeper talent pool in the United States in order to achieve his dream of playing in the NBA.
His sister, Emily, had stayed in the U.S. after rowing for Washington State University, and encouraged her younger brother to move. Simmons enrolled at Montverde Academy, a basketball powerhouse near Orlando, Florida, and led the team to three national championships.
Simmons won multiple national player of the year awards as a high school senior, graduated as the top-ranked player in the nation and was on nearly every NBA team's radar as he prepared to start college.
Managing his image
During his senior year of high school, Simmons decided to make a film about his basketball experience in America, on his sister's urging.
His amateur basketball journey through high school and college would eventually morph into a 91-minute documentary, "One & Done," which aired on Showtime in 2016. The documentary questioned the "one-and-done" rule, which the NBA and its player's union instituted in 2005 that states that a player must be 19 years old and at least a year removed from high school to enter the draft.
Many high school stars now enter college only intending to stay for the required season, and Simmons never hid his feelings that he'd rather be elsewhere. While at Louisiana State University, Simmons noted the irony of the school advertising his arrival on campus with billboards across the state featuring his jersey number and seeing it for sale in the school bookstore. However, NCAA rules didn't allow him to make a profit from his skills or image.
"It taught me a lot. I have the image and I saw that people were going to use that," Simmons says. "Now I have the opportunity to control my image, what I do and who I work with."
Making a statement
The film was one way Simmons managed to retain some control over his basketball career during a period when the NCAA rules dictated his decisions.
Simmons is not the first person to question the business of college athletics from a player's perspective. He hopes his documentary and the stance he took as a 19-year-old can start a larger conversation about the choices he thinks players should be allowed to make about their careers and how they market themselves and their talents.
Big stage, big decisions
Becoming the No. 1 draft pick a month before your 20th birthday while starring in a documentary scheduled for a national cable broadcast can be overwhelming—not to mention having to manage big financial decisions like negotiating a deal with Nike, which was reportedly worth a guaranteed $20 million.
"It really hit me that life had changed for me, financially, when I started paying my taxes," Simmons says. "There were a lot of different situations, from the Nike deal to going through it with my financial adviser, that's when I thought, 'This is a lot of money.'"
Simmons says his family helped him understand business opportunities and how to choose the right ones. His father, David, played 13 seasons in the Australian National Basketball League and was familiar with the business of professional sports. Simmons also reached out to NBA players who had also been young, high-profile draft picks, such as LeBron James, who was the No. 1 draft pick as a high school senior in 2003.
Simmons admits to some frivolous early purchases after signing his first contracts, but eventually made more sound choices, such as changing his financial adviser.
"I realized I really needed to take care of my business and get things together before it got worse," Simmons says. "To fire somebody, that's a concept that's hard, but I realized that I really needed to take care of the situation and handle it."
Shannon Shelton Miller is a Chase News contributor. Her work has appeared in the Detroit Free Press, the Orlando Sentinel, and the Huffington Post, among other media outlets.