Small Business
Manage Your Business
Meet the man behind the holiday storefront windows
Maz Khalfan was fired by his dad. Now, he runs a leading company that designs display windows for the world's top luxury retailers.
By
Pauline Millard
Posted: 11/14/16
Updated: 12/09/19
The odds and ends around Space/Craft Worldwide in Edgewood, New York, are not what you find in other offices. In one corner, there is a pile of chrome lobsters. In another, a giant lion sculpture. In the conference room are bookcases, filled with remnants of projects past, such as wooden toy soldiers and a plastic lettered sign for the fashion house Dior.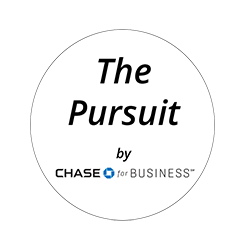 Maz Khalfan is the trim, mild-mannered, 33-year-old CEO behind the creative firm. After his dad fired him from the family's sign-making business, he launched his own company, and then rebranded it as Space/Craft Worldwide to better describe what his company does- Craft Spaces for retailers. The company specializes in three-dimensional displays for companies such as Versace, Alexander McQueen, Harry Winston and pretty much any high-end brand you can think of.
Khalfan's specialty is making just about anything a client could want in just about any material, all under one roof. Inside, machines take up almost every inch of available space, doing everything from laser-cutting wood and metal to making resin molds and chroming. In one corner, "The Robot" can make precise sculptures of anything up to eight feet tall. Like many of Khalfan's tools, The Robot is rare for the industry -- and expensive – and helps his work stand out.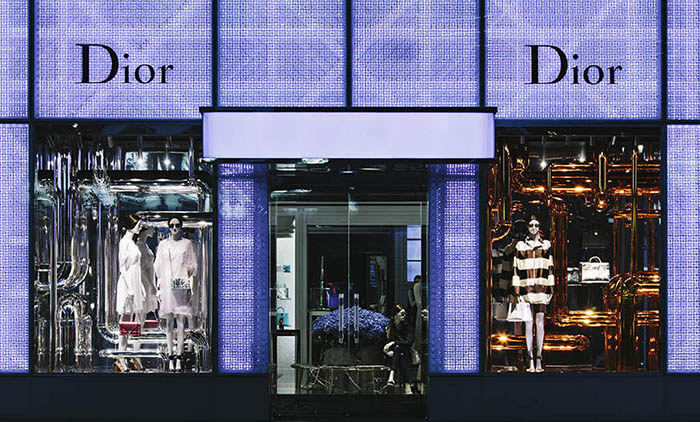 Chase talked to Khalfan about managing projects, the high stakes of luxury retail and how being fired by his dad turned out to be great for his career.
Here are excerpts, edited and condensed for clarity:
Chase: For a company that makes artistic objects, you seem very dedicated to technology.
Khalfan: The market leaders of tomorrow are all tech companies, no matter what field they're in. Uber and Tesla are the tech companies of transportation. Amazon is a tech company for shopping. We're the tech company for manufacturing displays. To stay competitive in the global economy, we have to automate as much as possible for large-scale projects yet maintain a balance of craftsman for artistic projects.
Chase: How do you handle all the different projects? Luxury standards are very high.
Khalfan: We recently designed and built our own custom software to help handle the flow of everything that Space/Craft does. In the world of luxury retail, we have peak demand for the holiday season and for events like Fashion Week.
Chase: How do you motivate your team?
Khalfan: People like being a part of a process that comes to life. They love walking down Fifth Avenue or Rodeo Drive and being able to say, "I helped build that," when they see one of our displays or store windows. Most importantly, they love the brands they support. It is not unusual for them to own Coach bags or crave the latest shoe launch of Marc Jacobs, so there is a natural enthusiasm.
I also learned from my Dad to be very hands on. Sometimes I sit and have lunch with my production team. It's good to get the feedback, good or bad and make changes.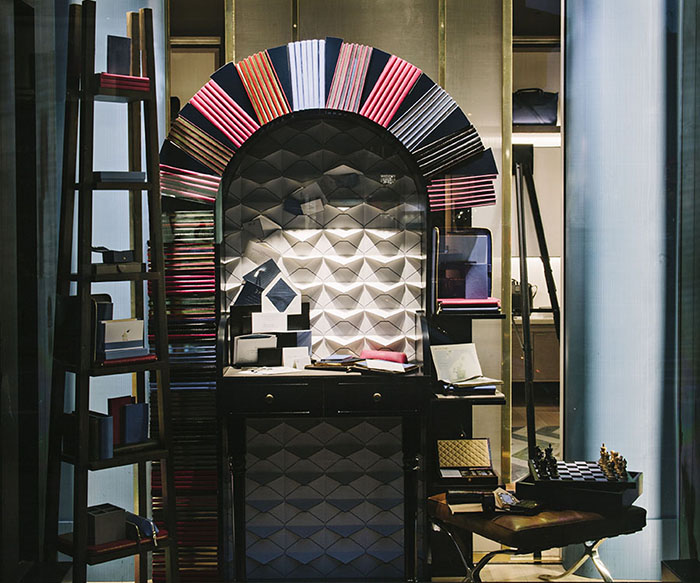 Chase: Given that you started the company, how do you recruit people who understand your company's culture?
Khalfan: Starting as a small business you, the owner, will always think you are the best at all roles. From bookkeeping to sales, from customer service to logistics. It is hard to let go, but the secret is to find people who are as dedicated and hard working as you would be. They have to love what they do and treat the company like their own.
Chase: What are the biggest challenges you deal with?
Khalfan: We have very quick turnaround in this business, coupled with extremely high standards, so having a firm schedule is key. Anticipating your clients' needs and having the tools to service them are paramount.
Chase: What was your best career move?
Khalfan: Getting fired by my dad. He was running his sign-making business and he had a heart attack when I was in college. In 2002, I had to leave college and take over the business while he recovered from surgery. At the time I dreamed of working on Wall Street as an investment banker.
My dad and I are very different. I'm very Type-A, and he was very passive with his team. By the time he came back to work, half the staff was gone because there was a clash in management style.
He took over again, fired me, but gave me seed money to let me try and do things my way. He had been getting a lot of requests for three-dimensional projects, but he didn't have the gear to accommodate. I bought a machine that could laser-cut three dimensional letters, mostly for signage in department stores. Our first client was Macy's.
Chase: How do you maintain work-life balance?
Khalfan: I try to make the most of every hour. I'm definitely not the guy hanging around the water cooler. I am constantly considering what is the best use of my time, making every minute count so I can get back to my family. The hours can be crazy but I am quick to scale back when time allows. I am married with four children and try to balance my time at work with my family.
Chase: How do you handle the high standards of luxury retail?
Khalfan: I use the 60/40 rule, always take the majority of accountability for every mistake, even if you didn't make it. If something's not right, see how you could have improved it. Learn from it so you can set a new standard. Always try and push for a better version of yourself.
Pauline Millard is a Chase News contributor. She started her career at the Associated Press and has written about personal finance and careers for LearnVest, The Muse, and other outlets.