Your Money
Understand Your Finances
Rondae Hollis-Jefferson sticks to a budget, but splurges on the unexpected
Posted: 11/14/16
Updated: 05/07/19
Turns out that even pro basketball players have to stick to a budget.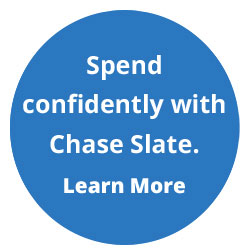 At least, Rondae Hollis-Jefferson does. The small forward for the Brooklyn Nets recently sat down with personal finance expert Farnoosh Torabi, the Chase Slate Financial Education Partner, to talk about managing money.
"I definitely have a budget. I try to stick to that," Hollis-Jefferson says. "I'm trying to build generational wealth, to establish things beyond what I have now," he says.
It's a reminder that, no matter how much you earn, you still have to be responsible.
In addition to being aware of what he's spending, Hollis-Jefferson says he keeps an eye on his credit. He says that the big things in life—like opening a business or buying a house—all hinge on having good credit.
Of course, even fiscally responsible basketball stars indulge themselves, but it may not be on what you think. Hollis-Jefferson says that when he splurges, it's on pants. Because when you're 6'7, you can't just walk into a store and buy them.
Check out the video and watch the chat.