Your Life
Explore Seasonal Trends
How wholesale stores can help finish your holiday shopping
'Tis the season for more than just bulk groceries
By
Melissa A. Kay
Posted: 11/14/16
Updated: 10/15/17
The following article is part of a broader series meant to inspire practical ideas around shopping at wholesalers, presented by Chase Freedom.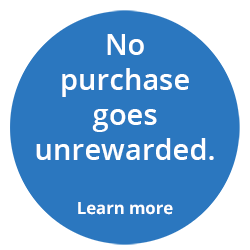 When it comes to holiday shopping, many of us wish everything arrived by sleigh. But Laura Korista has a solution to the seasonal shopping scuffle. She strolls the aisles of her local wholesale club. In fact, the Long Island, New York, mom and dermatological medical assistant looks forward to the holiday season, and says she completes most of her shopping in wholesale clubs.
"They have beautiful items at reasonable prices," says Korista. "I host Christmas Eve for 25 people, so buying in bulk is handy and I find everything I want—from food to decorations to gifts." Korista says she can usually save more than 25 percent on gifts and holiday-related household items.
"I always bring some extra money in case something catches my eye like a handbag or jewelry," she says. "My friends and family always love what I buy and are impressed that their gifts came from a club."
For Korista and other holiday shoppers, an uptick in retail buying will likely repeat for the 2016 season—to the tune of a 3.1 percent increase from last year, according to the National Retail Federation (NRF). Consumer confidence remains steady. Claudia Lombana, a national consumer expert, says: "If the early trends we've seen continue, the 2016 holiday season will be stronger than 2015."
That means aisles of choice and variety, especially at wholesale clubs. "We know that Chase Freedom cardmembers love to earn big on the essentials," said Pam Codispoti, President of Chase Branded Cards. "Offering 5% cash back at wholesale clubs is another way we're continuing to deliver the best value for our customers."
Try these tips to make your next trip an all-in-one success:
1. Make your list and check it twice
To get primed for a productive shopping trip, consumer finance expert Erica Sandberg advises you decide how much you plan to spend by category, specifically gifts, entertainment and decorations. Consumer and money-saving expert Andrea Woroch agrees that exercising holiday-shopping willpower is key. "Make a list and stick to it, with the exception of truly special deals," she says.
2. Go bulk
Clubs are famous for bulk packaging, which can be useful and a major savings—as long as you shop strategically. Think "break-apart" gifts. Take, for example, a large package of individually-wrapped chocolates that can also become a few smaller gifts for co-workers.
3. Eye the electronics
Sandberg says a wholesale club can be an ideal place to buy big-ticket items like electronics. "The product is the same no matter where you purchase it, yet pricing is lower," Sandberg says. Woroch agrees: "Electronics like flat screen HDTVs can be cheaper, and clubs often offer extended warranties already built into the final cost." And, electronics from wholesale clubs are often bundled with extras, she says—a camera may come with a case and extra memory cards.
4. Cater to the kids
In addition to aisles upon aisles of kid-friendly snacks in bulk, wholesale clubs also offer a wide variety of books and toys during the holiday season. Prices often rival the best Black Friday deals. Mix and match bulk items into mini goodie bags—ideal stocking stuffers kids will love, says Lombana, the consumer expert. "And get them multi-packs of t-shirts and socks—they're far cheaper at a wholesale club and make great holiday gifts."
5. Make the most of inside advice
Here are a few more bits of wholesale advice from the experts before you head out to shop:
Give the gift of travel. Sandberg says some wholesale clubs offer travel packages with fantastic values on flights and hotels—an ideal present.
Avoid crowds. To minimize the impulse shopping that happens when you're harried, visit wholesale clubs during off-hours. "Weekend afternoons, especially during the holidays, are gridlock," says Sandberg.
Reward yourself. "Getting a great deal on a gift you're purchasing for someone else means extra dollars in your pocket for some fun," says Lombana. Use the money saved—through cash back —to reward yourself.
Melissa A. Kay is a Chase contributor.