Your Money
Plan Your Future
Chase Chief Economist Anthony Chan's post-election outlook
By
Anthony Chan
Posted: 11/10/16
Updated: 01/13/17
Donald J. Trump has been elected the 45th President of the United States, and the Republican Party has retained control of Congress. That means one-party rule for at least the next two years. Here is what investors may expect as Trump begins to form his cabinet and enact a legislative and policy agenda that has shifted over the many months of the Presidential campaign: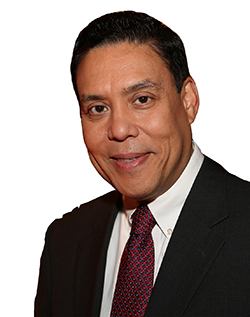 1. With concerns about global trade due to the imposition of tariffs on trading partners such as China and Mexico, the consensus is that global economic growth could slow (over the near-term), with declining oil and rising gold prices.
2. We would expect further short-term weakness in both the Mexican peso and Canadian dollar as foreign exchange markets price in the odds that the U.S. will seek to renegotiate the existing NAFTA trade agreement, which covers trade between the U.S., Canada and Mexico.
3. In credit markets, we are likely to see a more muted response, although concerns about a surge in the U.S. deficit, provided all of Trump's tax cuts are enacted, could put upward pressure on long-term U.S. Treasury yields.
4. Seeing that the House and Senate have a healthy representation of both Democrats and Republicans who represent the "older establishment" strongly suggests that markets should see greater "prudence" than was signaled during the heat of the election campaign.
5. Finally, investors should not forget that the GOP agenda included several pro-market reforms on corporate taxes, deregulation, entitlement reform and modest fiscal spending that should be met favorably by U.S. and global financial markets.
Is there a difference between how markets react over the near and long term?
1. Yes, this distinction is important because in every Presidential campaign in modern history, the message on the campaign trail has rarely matched the reality of what investors have seen long after the party horns and hats have been put aside
Which equity sectors are likely to benefit from today's election results?
1. We see potential opportunities in three areas — energy, financials and industrials, particularly within infrastructure and defense.
2. The energy sector would benefit from the President-elect's proclivity toward traditional energy sources rather than generating power from renewables.
3. With less emphasis on regulation, the financial sector is likely to gain some relief on the regulatory front.
4. The emphasis on bringing renewed strength and respect for the United States may suggest that boosts in military spending are likely to come.
5. And finally, the pledge to upgrade U.S. infrastructure should mean that the industrial sector will experience increased demands from the U.S. government as it seeks to implement this goal.
Which sectors may suffer some setbacks?
1. Our Private Bank reports that with threats to repeal or scale back the Affordable Care Act, the health care sector may have to adjust to a new environment. This may be especially true for hospitals that may see fewer patients if the current legislation is greatly overhauled.
2. More broadly, companies trading with NAFTA countries (Mexico and Canada) and/or China may experience some short-run uncertainty until it becomes clear what type of trade agreements or policies will be revamped.
Looking ahead
1. We expect U.S. economic growth to rise slightly to about 2.0% from this year's pace of 1.6%. Hopefully, we will see some additional fiscal stimulus resulting from increased defense infrastructure spending. Any resulting increase to the deficit should not have a significant impact on our $18 trillion economy other than to slightly reduce the risk of a recession.
2. Although financial markets may experience a jolt until they gain a better grasp of actual policies moving forward, we believe the path that markets took following the Brexit outcome may serve as a reasonable blueprint for what investors could expect in the short run.
3. We remain optimistic about the durability of the current economic recovery that has now enjoyed 73 consecutive months of non-farm payroll job gains and has registered a total increase of 13.9 million jobs since the inception of the current expansion in June 2009.
4. In another sign of healthy growth for the U.S. economy, auto sales grew at an annualized sales pace of 18.02 million vehicles (fueled in part by increased incentives) which represents its best sales pace observed since November 2015.
5. We also expect that the Fed will alter its interest rate path to offset any negative market reaction to the election if such reactions were to persist.
6. Finally, we continue to encourage our clients to pursue diversification in their core portfolios. We maintain that clients should stay invested and focus on their long-term goals.
Not all investment ideas referenced are suitable for all investors. Investing involves market risk, including the possible loss of principal. There is no guarantee that investment objectives will be reached.
Opinions and estimates offered constitute our judgment as of the date of this material and are subject to change without notice, as are statements of financial market trends, which are based on current market conditions. We believe the information provided here is reliable, but do not warrant its accuracy or completeness. This material is not intended as an offer or solicitation for the purchase or sale of any financial instrument. The views and strategies described herein may not be suitable for all investors. This material has been prepared for informational purposes only, and is not intended to provide, and should not be relied on for, accounting, legal or tax advice. References to future returns are not promises or even estimates of actual returns a client portfolio may achieve. Any forecasts contained herein are for illustrative purposes only and are not to be relied upon as advice or interpreted as a recommendation.
Investment products and services are offered through J.P. Morgan Securities LLC (JPMS), a member of FINRA and SIPC. JPMS is an affiliate of JPMorgan Chase Bank, N.A. Products not available in all states.
Anthony Chan is the Chief Economist for Chase. Anthony joined JPMorgan Chase in 1994 from Barclays, where he served as a senior economist. Before that, he was an economist at the Federal Reserve Bank of New York.