Your Money
Explore Major Purchases
Car buying tips from a Chase leader
Auto finance expert talks about how to enhance your car buying experience
By
Casey Weber
Posted: 11/03/17
Updated: 11/10/17
When it comes to personal finance, there's always something to learn. In this series, Unexpected Insights, Chase asked internal thought leaders for tips to help consumers and business owners manage their money.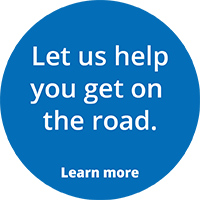 Bruce Jackson, the Head of Retail Lending for Auto Finance at Chase, says that despite the investment of money and emotion, people should feel confident when buying a new car.
"First and foremost, it has to be a positive experience," says Jackson. "The car dealers want you to have a positive experience."
Here are a few insights from Jackson that will help with the car buying experience:
Good deals more common than they used to be
People often wonder whether or not they got a good deal after buying a new car. Many assume that car dealers make large profits off customers' purchases. Jackson says they shouldn't worry about that.
"They don't even have to tell me what the deal was, I know they got a good deal because there isn't a great deal of markup," Jackson says.
According to Jackson, the value of a new car is transparent, since it's easy for someone to go online and see what any new car is worth. The question of getting a good deal, though, becomes more complicated when buying a used car.
Evaluate used and new car deals
Jackson says buying a used car is a unique experience. There are variables in determining the price of the car, such as mileage. It's not as simple to evaluate the fairness of a deal. Supply and demand have to be considered, and negotiation comes into play. But used cars can often be more cost effective than buying new cars, which carry premiums for those buyers that need to be the first owner.
Dealers are helpers
Jackson emphasized that, with the exception of very few, car dealerships prioritize providing efficient, pleasant buying experiences. They focus on offering the right cars and products to meet the needs of their customers.
A dealership with a trusted reputation will get more referrals, which is the heart of a successful business.
"The dealer is there to get you in and out, make it a happy experience, and they want you to tell your friends about that great experience."
Be confident and enjoy the experience
Jackson's biggest piece of advice is to stay confident. Familiarizing yourself with what is being offered before walking into a dealership will help.
"It is in the dealership's best interest to treat you right and make it a great experience," he says.
Casey Weber is a Chase News contributor. Her work has appeared in The Odyssey.