Small Business
Start Your Business
The Advantages of Being Naïve
What We Didn't Know, Didn't Hurt Us
By
Ian Murray and Shep Murray
Posted: 11/02/15
Updated: 11/10/17
Vineyard Vines®, a company known for its whimsical neckties and smiling pink whale logo, was founded in 1998 on Martha's Vineyard when brothers Shep and Ian Murray cut their ties with corporate America to make ties that represented the good life. Here, they share what they wish they knew when they started their business.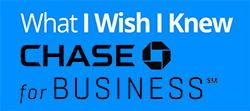 When we started out, we didn't know what an advantage it was to be naïve. We had no experience in clothing or retail, so we did things our own way and broke the rules without even knowing them. Looking back, if we had done what you're supposed to do (think five-year plans, trade shows, etc.) we would never be where we are today.
We also didn't realize how scary excess inventory can be. In this business, making too much of an unpopular item can kill you. From the beginning, we were never afraid to load up on inventory. Initially we made 800 ties that we had to get rid of. We had to be shameless and do anything to make a sale. We would go into bars at night wearing shorts and a tie. People would ask, "Why are you wearing a tie?" We'd say, "Funny you should ask." And then we opened our backpacks and pulled out ties with bluefish on them.
Unconventional Sales Cycles
We didn't know that in the industry you make a product six months in advance. You sell product at a trade show in July that won't deliver until the next January. When we arrived on Martha's Vineyard for our first summer in business, we just knocked on doors and told people what we were selling, as if it were Girl Scout cookies. At that point, stores had already bought their stock for the summer. So we said, "why don't you just put our ties in your stores and give them a try? If you sell them, pay us for them; if not, we'll take them back." They sold out quickly.
We told our story everywhere and tried to endear people. We were two brothers who quit their jobs to live the American dream. Early on at boutique shows and craft festivals (which were held in places like school gymnasiums), people actually felt sorry for us sitting there, and then they would buy our ties. That's how we got into communities. Those customers asked their local stores to stock our ties, so merchants started calling us. It was an unconventional sales method, but it created personal connections with customers.
At first we didn't think about the fact that most people who purchased our ties on Martha's Vineyard didn't live there year-round. They'd go home to their local store and say, "You've got to hear about these guys up on Martha's Vineyard who are selling ties. It would be great if you carried them." Customers became our ambassadors and our sales force.
No Money, No Problem
Sometimes the lack of experience and money actually helps you. When we started producing catalogs, we couldn't afford models, so we asked our friends to pose. We took an honest approach, and it was something that wasn't done at the time. Instead of trying to pass them off as models, we called attention to the fact that they were not. We said, "This is our friend who drives a launch boat on Martha's Vineyard. We think he's living a cool life and you might find his story interesting."
This invited people into our brand and eventually became our mantra and way of life: #EDSFTG. Every day should feel this good.
We've always believed that experience is what you get when you don't get what you want. Had we known the industry, we probably would have put together a five-year business plan and tried to stick to it. And we probably wouldn't have been as opportunistic as we were. We were nimble and extremely flexible. Sometimes people sacrifice opportunities to stick to a plan. We've always been very open to new ideas so we can stay relevant. When you get to be our size, it becomes scary to maintain that entrepreneurial spirit. But that's what makes Vineyard Vines what it is today.
For everything your business needs in one place, from news and expert tips to valuable products and solutions, visit chase.com/forbusiness.