Small Business
Start Your Business
The Importance of Trusting Your Gut
A Beauty Entrepreneur Learns a Lesson the Hard Way
By
Jennifer Walsh
Posted: 11/02/15
Updated: 11/10/17
In 1998, Jennifer Walsh founded Beauty Bar, a beauty brand that she grew into a multimillion dollar business before selling it in 2010. She then launched Pride & Glory, a beauty brand that creates college-labeled products, in 2014. She also speaks across America about women & entrepreneurship. Here, she shares what she wishes she had known when she started her first business.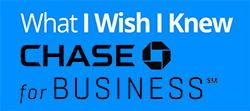 When I founded the Beauty Bar in 1998, I didn't know of any other companies doing what I wanted to do. It was a big white space, which was good, but also terrifying. At the time, I was talking about unknown beauty brands on TV and turning that weekly segment into a retail business. I was told by many, "That's the dumbest idea I have ever heard."
It was a time before many people were shopping online. It was the dawn of a new time in business, and I had no idea that the Beauty Bar would become what it did and would shape the landscape for beauty retailing.
Without a road map, entrepreneurial guide books, specific retail classes, or even many other female business owners to talk to, I felt very alone. There was only one thing to do: Forge ahead and learn every single thing that I could get my hands on and educate myself.
I started the business with $30,000 and an idea for a new way to shop for beauty products. I had my passion to go from, and that was about all. I had to learn about the brands I was selling on my store shelves and on my website by reading as much as I could about every ingredient, every product, every story about why it was created. I was 28 and truly naive to business. Now, with years of experience under my belt, I continue to learn about my craft and listen to how retail is changing and evolving. It is so important to be on top of every moving part of your industry.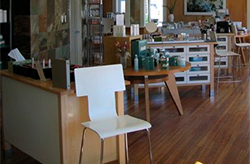 Go With Your Gut
I was a ferocious reader, but that didn't really help build a retail business. I didn't realize until later that I was already equipped with just what I needed: My gut.
I wish I knew to always trust my gut. I didn't recognize what a tool this is in business. All of these years later, I can look back and mark those very moments when I knew not to do something because my gut was telling me not to, but I made the mistake of trusting others.
I once opened a location that was in a brand new lifestyle center, also called an outdoor mall. I felt excited and honored that this mall asked me to be their very first independent retailer. It was a bit of an ego boost at the time. When I was told where the store would sit within that mall, I knew it wasn't right. It was one of the most costly mistakes I made when I signed that deal. The store closed a year after it opened due to poor foot traffic.
It's instinctual. It is intuitive. You know your business better than anyone. I surrounded myself in my retail business with incredible smart wonderful people. I hired people because they were much better at certain tasks within my business than I was. You must know your limits and what you truly are exceptional at. Don't get me wrong, I'm not saying that I didn't or don't trust the people I surround myself with. Just listen to your body, those hairs on the back of your neck, that feeling like someone punched you in the stomach. Those are all signs that you need to listen to as a business owner.
For everything your business needs in one place, from news and expert tips to valuable products and solutions, visit chase.com/forbusiness.
Jennifer Walsh is the founder of Beauty Bar and Pride & Glory USA.