Small Business
Start Your Business
Why Cash Flow Is King
Alala Founder Denise Lee on Lessons She Learned the Hard Way
By
Denise Lee
Posted: 11/02/15
Updated: 11/10/17
Denise Lee is the founder of Alala, a luxury women's activewear line. Here, she shares what she wishes she had known when starting her business.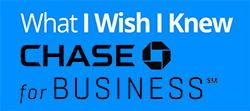 Before starting Alala, I had attended business school and worked for a very successful entrepreneur. I thought both experiences would have prepared me for running my own business, but many aspects of it had never even crossed my mind.
Cash flow was one of those concepts we discussed so much in business school, but it really came to life for me in running Alala, my women's activewear brand.
We had an amazing start as a new brand. We were getting written up in magazines and stocked at great retailers like Bloomingdale's and Equinox gyms. In a broad sense, our business was doing great.
Due to the nature and timing of the retail business, however, there is always a need to front money to purchase trims and fabrics for the next season even before we receive any orders, let alone pay for any of it. I was not prepared for this, especially with our rapid growth. There was so much money flowing out, and I had to wait way too long for it to come back.
It was a sobering day when our company bank account fell to our last few hundred dollars. I didn't expect it to happen so quickly, and it was entirely due to my poor planning. I had to scramble to get more money from my investors, and that was a very humbling experience. It taught me to be much more conscious and disciplined about financial planning. I also learned how important it is to negotiate terms with vendors and customers so we could maintain more control over our cash flow.
We take our name from Alala, a Greek goddess whose name signifies a battle cry. This is also reflected in how we do business, with the audacity to believe that we can do and have it all and that every day is another opportunity to make our mark on the world. We're learning as we go, about cash flow and every aspect of running a business, so that we can keep Alala's strength.
For everything your business needs in one place, from news and expert tips to valuable products and solutions, visit chase.com/forbusiness.
Denise Lee is the founder of Alala.