Your Life
Enjoy Dining and Entertaining
Destination: Philadelphia 2019
Check out these Sapphire Six spots on your next adventure.
By
Allie Volpe
Posted: 10/29/18
Updated: 02/14/20
We know our Chase Sapphire Reserve cardmembers are pretty savvy when it comes to knowing great places to grab a bite, have some fun, or enjoy a drink…or two. So we took a cue from where our Sapphire Reserve cardmembers visit to develop our Sapphire Six Lists. The best part? You earn 3X points when you use your Sapphire Reserve card on travel and dining at restaurants. Check, please!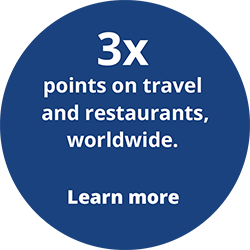 Don't take Philadelphia's history as America's birthplace at face value: The city's culinary offerings are anything but antiquated and stuffy. Truth is, Philadelphia's restaurant scene is just as lively as its inhabitants. In Center City alone, you can enjoy the splendors of street tacos, elevated comfort food, or meatballs filled with cheese.
Often overlooked due to its proximity to both New York City and Washington D.C., Philly is a foodie force to be reckoned with. So the next time you visit, start your edible journey at these six favorite restaurants: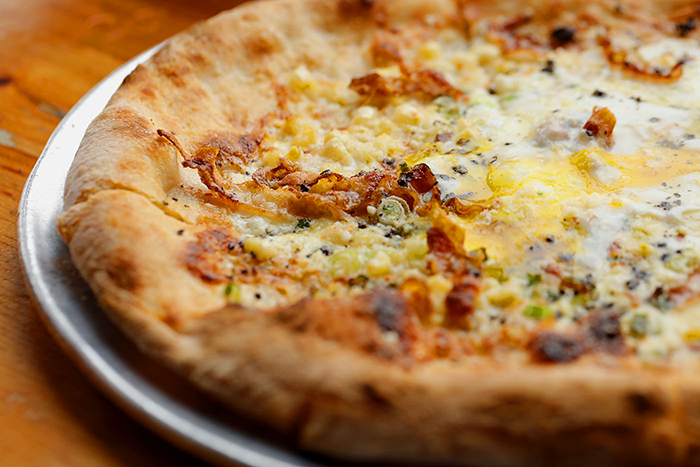 Barbuzzo
Midtown Village mainstays Marcie Turney and Valerie Safran have transformed 13th Street into a culinary haven with their five restaurants—Lolita, Jamonera, Barbuzzo, Bud & Marilyn's, and Little Nonna's—but Barbuzzo is a clear favorite amongst tourists and locals alike.
Delicious fare with a local flare, the duo sources the bulk of the ingredients from Philadelphia and Lancaster County. Barbuzzo's mais pizza topped with truffled egg and salted caramel budino dessert are fan favorites, says co-owner Valerie Safran.
"We want menu items that are so good, you tell your friend," Safran adds.
The cozy dining room features prime views of the kitchen, where patrons sometimes ask the chefs their burning culinary questions. With exposed brick walls and rustic tables for two, Barbuzzo is an ideal stop for couples or tourists who are craving a taste of Philadelphia.
Menu Must-Have: Trust us, you can't go wrong with Barbuzzo's mouth-watering mais pizza.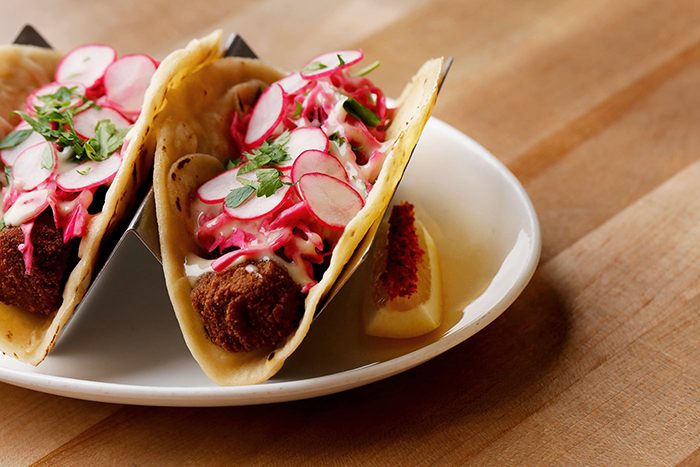 Abe Fisher
Abe Fisher isn't your grandmother's deli. Inspired by traditional Jewish cuisine, chef Yehuda Sichel blends classic cultural flavors and ingredients, like liver and borscht, with unique presentations and preparations, including short rib sliced like pastrami.
Settle into a dark green booth and be transported to the glamour of the 1960s as you snack on shareable plates with an adventurous edge. Think: dairy paired with raw fish or thick, homemade rye bread.
Since opening its doors in 2014, it has become a top dining destination for anyone visiting Philadelphia's bustling City Center.
Menu Must-Have: Stick to the classics—Abe Fisher's classics, that is—and order the veal schnitzel tacos. This hearty meal is the only dish that's been on the menu since day one.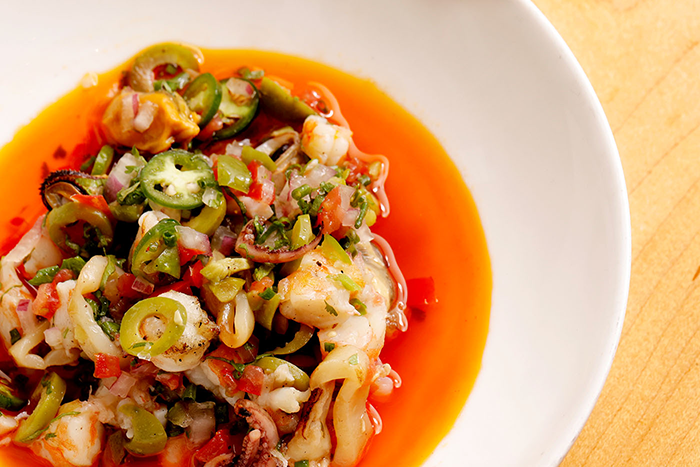 Mission Taqueria
The Sansom spot brings a slice of Mexico City to Philadelphia with culinary practices like open wood-fire kitchens and fresh ingredients.
Mission Taqueria's large, bustling space always feels like a party, thanks to the outdoor courtyard, photogenic neon signs, and several colorful mosaics behind the bar.
A 2016 addition to Philly's dining scene, the taqueria specializes in street style tacos—don't miss the fried mahi-mahi—with house-made tortillas. Come during lunchtime to sit amongst Center City's business professional crowd or grab a margarita during happy hour.
Menu Must-Have: For a cocktail with a kick, try Mission Taqueria's spicy guava margarita. With fresh guava and a chili rim, it's the perfect balance between sweet and spicy.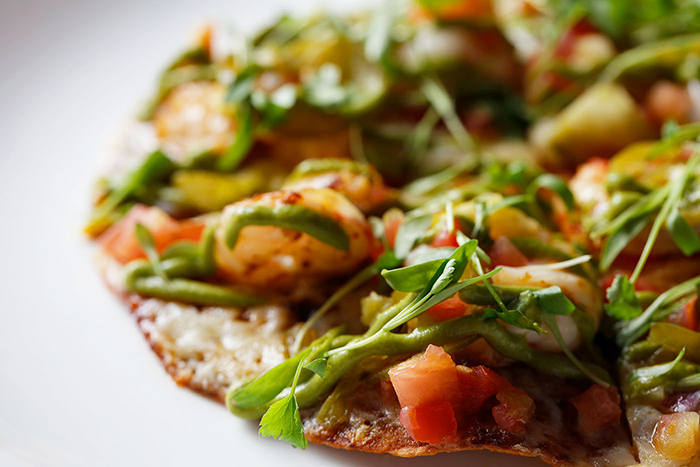 El Vez
This James Beard Award winning Mexican restaurant knows a thing or two about making a statement. From the eye-catching neon sign outside to the gold-plated, illuminated Oscar de la Hoya bicycle hoisted in the center of the bar, El Vez's aesthetics are just as tasty as its food.
Since 2003, diners from both the suburbs and the city proper have frequented this energetic and casual outpost, thanks to its unique ambiance and contagious energy.
El Vez has great frozen margaritas and tacos al carbon, but its guacamole is its unsung hero. Not only does the restaurant make five different types of guacamole—including "Bazooka" Limon, which features goat cheese and ground pistachios—chef David Conn says the kitchen goes through 10 cases of Mexican avocados a day.
Menu Must-Have: El Vez's open-faced shrimp quesadillas is a favorite among the staff and guests alike. Wash your ooey, gooey quesadilla down with the Grenada, a tart pomegranate cocktail.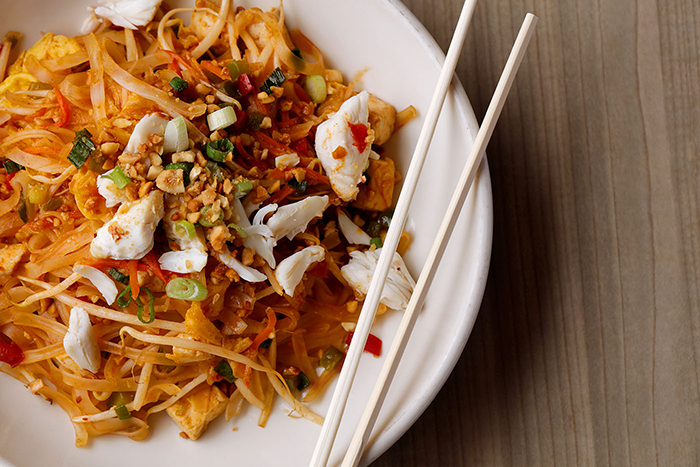 The Continental Midtown
"You can't come here without getting the cheesesteak egg rolls," says the Continental Midtown general manager Michael Wirzberger. In the 14 years since it opened, the decidedly Philadelphia spin on a Chinese classic, stuffed with meat, cheese, peppers, and Sriracha has been a consistent bestseller along with the French onion soup dumplings and lobster mac and cheese.
One of Stephen Starr's eateries, and the sister to Continental's Old City location, Continental Midtown satisfies a broad array of tastes with its menu of shareable plates. From the traditional pad thai to Szechuan shoestring fries, there's plenty to dig into. Drink and dessert menus change seasonally to incorporate local flavors and ingredients, like fall beers in the autumn and more fruity offerings in the spring and summer.
The restaurant's Rittenhouse Square digs are made up of two floors as well as an indoor-outdoor roof area, complete with hanging lights and swinging basket chairs—just not for those who get dizzy easily.
Menu Must-Have: Pair the popular cheesesteak egg rolls with the jumbo lump crab pad thai —a new, eclectic take on the classics.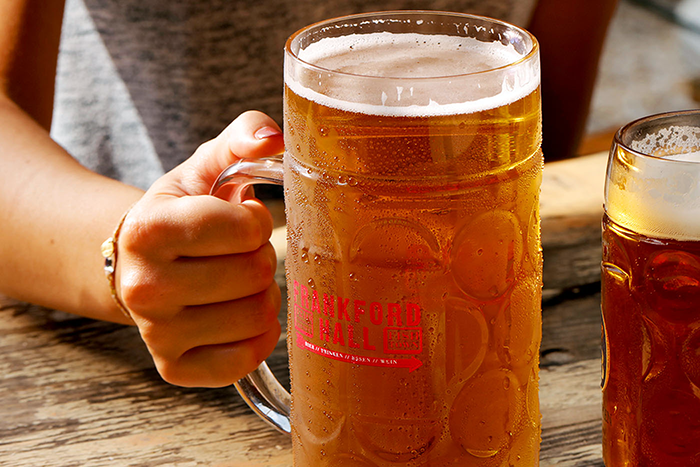 Frankford Hall
Nestled in Philadelphia's trendy Fishtown neighborhood is Frankford Hall, a massive beer garden that has been a local gem since it opened in 2011.
Frankford Hall's ethos is to maintain the social environment of traditional German beer gardens—without staff donning lederhosen and dirndls. Instead, you'll see long wooden tables, exposed brick, string lights, and trees native to Bavaria in the outdoor courtyard.
Regardless of the time of year, the indoor-outdoor space is packed with both families and night owls, who spend their time playing games and sipping on one of the many beers on draft.
Though patrons will come for the beer, they'll find the food is equally impressive. The all-day counter service features traditional fare like warm Bavarian pretzels and bratwurst and more American choices like burgers and milkshakes.
Menu Must-Have: Kick back and relax with a pint of grapefruit schoffer hofer, a light, fruity brew.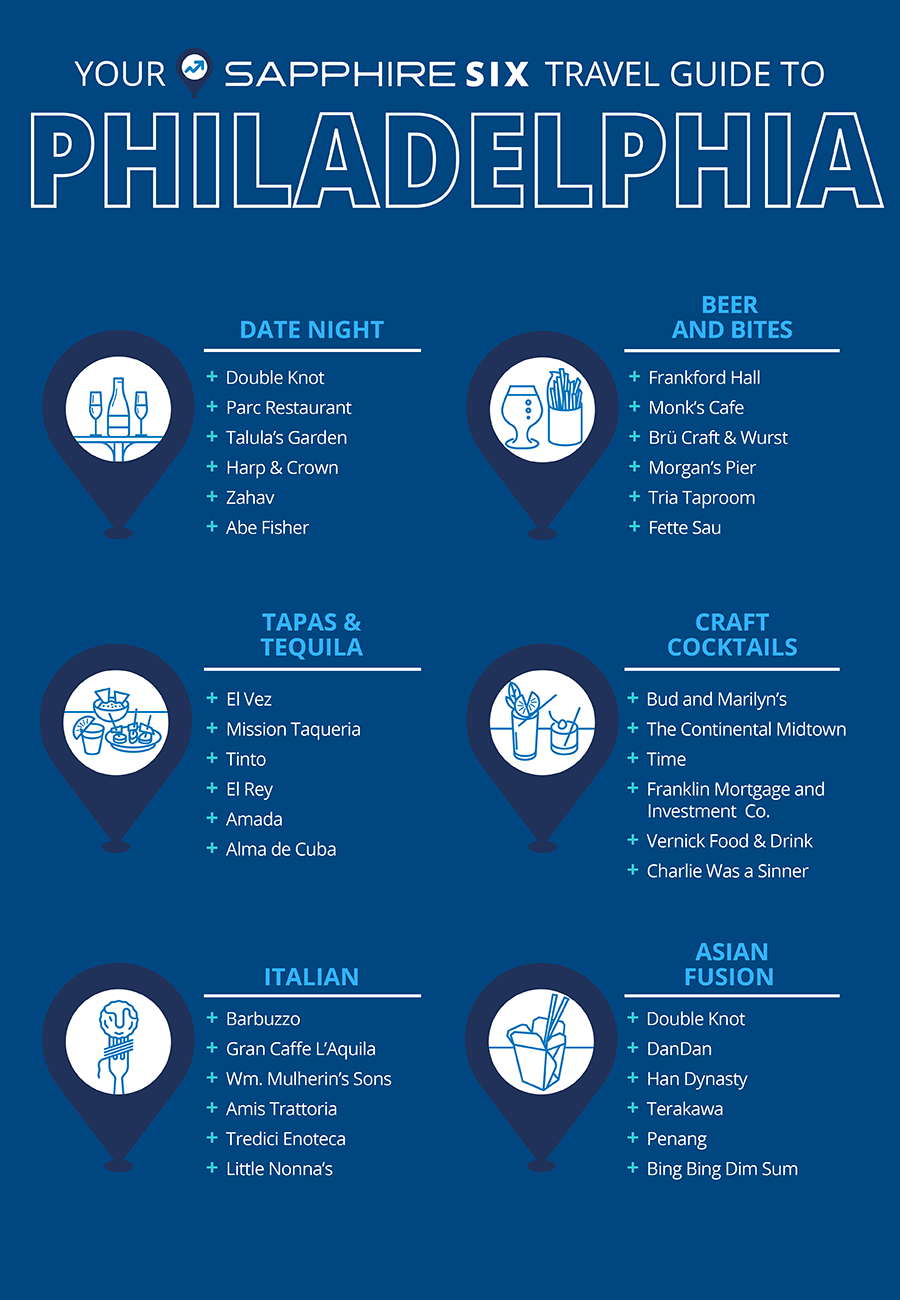 A quick note on methodology:
So how did we come up with the Sapphire Six? By pairing anonymous Sapphire Reserve cardmembers spend data with feedback shared on social media, we were able to determine the most popular restaurants by unique visitors and category.
Inclusion on the Sapphire Six is not an indication of an affiliation or endorsement by JPMorgan Chase. The words or symbols used to identify the source of goods and services of a third party may be the trademarks of their respective owners.
Allie Volpe is a Chase News contributor. Her work has been featured in The Atlantic, Rolling Stone, The Washington Post, and more.