Small Business
Manage Your Business
Key holiday planning tips for small business owners
By
Cybele Weisser
Posted: 10/29/18
Updated: 12/09/19
For many small business owners, the holiday season is the busiest—and most stressful—time of year. The stretch from Black Friday through New Year's Day is an important time for small businesses to take advantage of consumer spending, and to close out the year on a strong note. But the increased demands on inventory, staffing and security creates additional headaches and logistics.
In the following stories, Chase looks at different ways to take advantage of the holiday surge: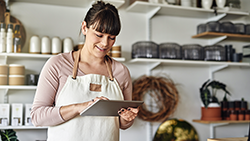 Managing the seasonal cash drain can be challenging—especially if you haven't planned ahead of time. Between inventory, marketing, holiday bonuses and client gifts, expenses run high and bank accounts dip. These tips will help you minimize the impact.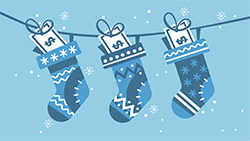 You can offer customers more than holiday bargains by catering to their individual shopper needs, desires, and schedules. Here's how to provide above-and-beyond customer service to anyone whom you encounter.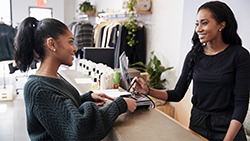 Don't let criminals rain on your holiday parade. These six steps can help you protect your business, and your customers, from theft and fraud—during the holiday season, and throughout the coming year.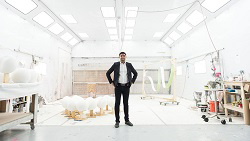 Love to gaze at holiday windows? Read the inspirational story of a man who creates them. Once fired by his dad, he now runs a leading company that designs displays for the world's top luxury retailers.
Cybele Weisser is a Chase News senior editor. Her work has appeared in Money magazine and The Wall Street Journal, among other media outlets.