Your Life
Explore Major Purchases
A sailor's voyage to homeownership: Investing in the future
By
Emmet Pierce
Posted: 11/16/16
Updated: 01/13/17
Petty Officer 2nd Class Robyn Fernander's goal was to become a homeowner before she turned 30. Recently, the 29-year-old did the math, and realized that buying a home was an investment in her future that was too good to pass up. So she decided to take action. "I was paying rent and not building up any equity," Fernander says, adding: "I felt I was throwing money away."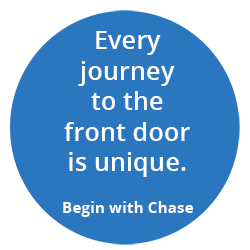 Fernander, who has served in the Navy for five years, realized that her monthly military housing allowance would cover her mortgage payments if she bought a condominium. That gave her the confidence to purchase a home of her own.
After following real estate prices over several years, Fernander says she came to understand that she could increase her personal worth by investing in a home that would build equity.
Fernander chose to search for a home in Chula Vista, California, south of San Diego. She quickly found a neighborhood that seemed just right for her. It had all of the features she was seeking: a diverse collection of retail stores, nearby parks, plenty of places to walk her dog, Alex, close to shopping malls and a serene atmosphere.
"It's not an urban area but it's not suburban either," Fernander says. "There are restaurants within walking distance. If I want to go to the city, I can. I don't have to deal with a lot of traffic or crowds."
A stress-free experience
Fernander found a real estate agent who quickly came up with a list of homes she was interested in. She says she spent several weeks looking at condominiums online first, which helped her streamline her search. After she began visiting homes, it took her only a week to find the condominium she wanted and to apply for a mortgage. The loan was closed several weeks later.
She chose a fixed-rate U.S. Department of Veterans Affairs (VA) loan. As an active-duty sailor, the VA loan offered her the lowest available interest rate. She also liked the fact that the VA doesn't approve home loans unless the homes are inspected for good structural condition.
The lending process "was a dream," she says. Her mortgage banker took the time to get to know her and understand her personal needs, such as the possibility that she would have to sign closing papers while traveling out of town. He carefully explained the costs and responsibilities that go along with homeownership, which helped her determine how much she could comfortably afford.
She was happy to learn that her monthly mortgage payments would be less than the cost of renting a comparable condominium. In San Diego County, as in some other parts of America, there is a shortage of rental housing, she says. Thus, the monthly cost of homeownership, after making a down payment, can be less than the monthly cost of renting.
The loan closed while Fernander was visiting her mother in Florida. So Fernander's banker set up a remote closing in her mother's living room. When she returned to Chula Vista, her new home was waiting for her.
Keys in hand, it was still hard for her to believe she was a homeowner.
"It was a surreal experience," she recalls, adding: "I was pretty thrilled."
Everything she needs
The corner unit is just over 1,200 square feet. Fernander turned half of the two-car garage into a gym so she would have a convenient place to work out.
Her kitchen, living room, and bedroom are on the second floor, along with a balcony that offers a treetop view of her neighborhood. There is a second bedroom on the third level. She jokingly refers to it as her dog Alex's room.
"He loves this place," she says.
For Fernander, buying a home was a major personal accomplishment.
"Weighing the pros and cons of homeownership is a big responsibility," she says. "For me it's part of adulthood. I have accomplished something pretty major."
Eventually she hopes to rent out the condominium and buy another home. Because condos are in demand as rental units in her neighborhood, she expects the unit to provide her with a steady income stream as a landlord. In the meantime, she is enjoying her new home.
"It's not too big, not too small," she says. "It's comfy-homey. I have space for everything I want to do and a little more."
For more customer journeys and helpful tips, visit chase.com/journeytothefrontdoor.
Emmet Pierce is a Chase News contributor. His writing on real estate and personal finance has appeared in the Seattle Times, and the San Diego Business Journal.