Your Money
Explore Major Purchases
Young professionals find their 'forever house'
By
Emmet Pierce
Posted: 11/15/16
Updated: 01/13/17
The path to a "forever house" took a surprising turn for Irene Oh and Derek Leung, the new owners of a spacious home in Carlsbad, California.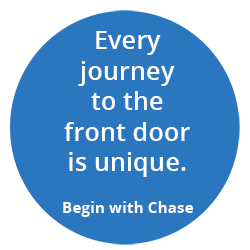 The newlyweds had come to a quiet neighborhood to view a home they were preparing to make an offer on when they noticed a well-kept, two-story, Spanish-style house for sale, across the street.
"We were honing in on the neighborhoods we wanted to be in," Oh says. "We had just gotten married. We were looking for places where we could raise a family. We were looking for a 'forever house.'"
The house that caught their eye wasn't available for viewing at the time. So they came back later, during an open house.
"We went there thinking, 'Oh, let's just take a look,'" says Oh. "We walked in and fell in love with it. We didn't expect to love the house."
They were impressed with its open floor plan, the large covered patio, a spacious master bath and the abundance of natural light. An added bonus was the large backyard, which had a children's playground, complete with a slide and swings. That appealed to Oh and Leung because of their plans to start a family.
"We were planning ahead," says Leung.
Oh noted that the home is on a cul-de-sac with light traffic .
"You can imagine children playing there," she says. "It's somewhere we can grow and put down roots."
They decided to make an offer when they realized the house was more spacious and priced lower than the other and that the asking price was below market value.
Patient shoppers
If their offer hadn't been accepted, the couple was prepared to wait as long as it took to find the right home. At the time they were sharing a small condominium a few miles away with their dog, Bailey, and their cat, Sandi.
"We were comfortable in our condo," Oh says. "The only way we would move is if we found the perfect house."
Although they were determined not to rush the home-buying process, the couple was hoping to find a home to buy before they had children.
Part of the appeal of the five-bedroom home, built in 2010, was its excellent condition. Oh, who is a physician, and Leung, who is in charge of procurement for a local brewery, are busy with their careers and don't have time for home-repair projects.
The couple also liked the fact that the local school district is highly rated and that the house is close to excellent restaurants. The couple, who describe themselves as "foodies," often eat out, enjoying everything from cozy cafes to gourmet eateries.
A smooth process
Leung says the home-buying process was smooth, in part because of a helpful real estate agent who showed them the types of homes they were looking for.
For their mortgage, the couple went to their local Chase branch and found a low-interest rate loan. Though they were already Chase customers, they shopped around for the best deal, beginning online.
The couple chose a fixed-rate mortgage. They decided against using an adjustable-rate loan that would offer low interest rates for several years before adjusting upward. This type of loan can be an advantage if you plan to move before your interest rate rises, but Oh and Leung have no intention of moving.
The loan closing, which required signing many documents "was a lot less painful than we had imagined," says Leung, because their mortgage banker took the time to tell them what to expect.
A place of their own
When their real estate agent handed them the keys to their new residence, the couple had trouble believing they had completed their home-buying journey. They recalled initially feeling overwhelmed by the home's size, which exceeds 3,500 square feet.
They got used to the extra space and came to enjoy not having to share walls with their neighbors. They also like the fact that the backyard, which is lined with trees, offers privacy.
Leung says the house is a welcome refuge. They've shared their feelings with staff at their local bank.
"We've maintained close ties with our Chase representatives," says Oh. "They still check on us. It's a relationship for a lifetime."
For more customer journeys and helpful tips, visit chase.com/journeytothefrontdoor.
Emmet Pierce is a Chase News contributor. His writing on real estate and personal finance has appeared in the Seattle Times, and the San Diego Business Journal.