Small Business
Managing Your Business
What are the different types of accounting software available in 2020?
By
Cybele Weisser
Posted: 10/21/19
Updated: 12/18/19
If you're a small business owner, you know that you need to invest in software programs that can help you organize and grow your business. But you may be wondering: what exactly does accounting software do and which is the best kind for your small business?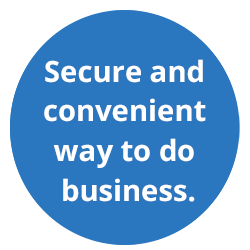 Accounting software will help you track, analyze and report on just about every financial aspect of your business. Depending on your needs and abilities, you can use it to simply record sales and other transactions, or you can use it to perform sophisticated financial modeling and forecasting. Here are three common types of accounting software, and some of the advantages and disadvantages of each.
Spreadsheets: If your accounting needs are relatively simple, a basic spreadsheet program may be able to handle your needs. Though many small business owners use spreadsheets as a bookkeeping tool to simply record, calculate and chart data, many programs also offer some basic accounting features, such as templates for a profit and loss (P&L) statement.
Spreadsheet advantages: The software is inexpensive—spreadsheets are usually bundled with a basic office suite, or you can work with Google's free version. Moreover, since spreadsheets are widely used, you can easily find dozens of downloadable templates on the web.
Spreadsheet disadvantages: While spreadsheets make basic record-keeping and simple math tasks easy, doing complex calculations can require advanced knowledge of formulas. Spreadsheets can also be harder to use in a collaborative environment, since some programs only allow a single user to change the data at any given time.
In addition, incorrect data entry in spreadsheets can result in incorrect calculations, and ultimately create errors in financial reporting. For this reason, spreadsheets are mainly used by businesses that have relatively few transactions and/or simple accounting needs.
Off-the-shelf dedicated accounting software:
The majority of businesses, small and large, use some kind of dedicated accounting program for their accounting needs. Many of these programs can be customized, or are even specific to certain industries. These days, most commercially available software programs are also available online, or in the cloud, which means you don't have to provide a dedicated back-up system.
Off-the-shelf software advantages: Most of these programs are fairly intuitive, so you'll likely be able to use one with relatively little training. In addition, they often have built-in error detection, making your records less vulnerable to incorrect data entry. Another plus: The majority of professional accountants are well-trained in various commercially available accounting software programs, and you'll be able to easily download any data your accountant needs in order to complete your tax forms.
Off-the-shelf software disadvantages: With such an enormous market, you'll need to decide between dozens of commercially available programs. Depending on the complexity of your needs, you also may need help installing and maintaining the program.
Enterprise resource planning (ERP) software:
This type of software consolidates all the information from many different departments—accounting, sales, customer service, payroll—into a single database, and can even be integrated with factory operations. That means everyone, from accountants to human resources managers, has access to relevant data across the operation. Some degree of customization of ERP software is generally necessary, and expected.
ERP advantages: With every system running in sync, the chances for data entry errors are minimized. ERP systems also allow executives real-time insight into their business, potentially allowing for better decision making.
ERP disadvantages: Installing and maintaining such a complex system takes an enormous amount of money, and is often extremely costly. For reasons of resources alone, ERP software is mainly used by larger organizations.
The following questions can help you decide which type of accounting software is best for your small business.
What works and what doesn't work about your current accounting process?
Maybe your current system is disorganized or too time-intensive for you to manage. Or maybe you appreciate the simplicity of your current system, but are concerned that you'll run into difficulty as your business grows. Once you're clear about what you want to change—and what you don't—you can more easily select from the options available.
What features do you need and want in an accounting software program?
While you probably already have a list of some must-have features, other capabilities that you may not have even considered may become essential as your business grows. You may also have needs that are specific to your industry. Below is a list of accounting software features:
Double-entry accounting
Advance payment scheduling
Cost of goods sold reporting
Sales tax calculation
Bank reconciliation
Cash flow analysis
Flexible accounting periods
You can use the Chase for Business marketplace site to find software that incorporates your key needs.
What is your budget for accounting software?
Accounting software is available at just about every price point, from under $20 a month for the simplest online service to tens of thousands for a customized enterprise system. In general, you'll pay a one-time or annual fee for locally-installed software, or a monthly fee for an online service. However, the cost of the software or subscription may not include the cost of customization, maintenance or user training.
Do you want cloud-based or locally-installed software?
Not long ago, all software had to be physically installed on a computer. Today, many types of accounting software programs are available online, or in the "cloud," where you log into your account via the web. While locally-installed software is potentially more secure and doesn't require an internet connection, cloud-based programs offer many advantages, including flexibility, automatic back-up, and the ability to use the program on a mobile device.
How will your data stay secure?
As more business is conducted online, it's become critically important to make sure that any software you use provides you with maximum protection for your data. Particularly if you're using cloud-based software, find out how they verify users, back up data, and protect your data from unwanted intrusion. If you're installing software locally, you'll also need to consider what kind of protections you have on your own systems.
How will the software scale with your business?
If your business is small, you may be relieved to discover that you can get dedicated accounting software for just a few dollars a month. But if you have plans for growth, it may be worth investing a bit more up front to make sure you can easily add features and users. Some off-the-shelf systems have tiered pricing plans that allow you to gradually increase the scale of your system as needed.
What does your accountant think?
If you have a relationship with a dedicated CPA, you may find it easier to use the same software, to allow for seamless transfer of data. You also may find your accountant a good source for advice about software features that work best for your industry—if they spend every day looking at the books of similar companies to yours, they can likely help you avoid some of the pitfalls of other small business owners who have dealt this software decision.
Cybele Weisser is a Chase Newsroom contributor