Your Life
Discover Trends & Technology
Four ways to have a meaningful vacation
By
Laura Vogel
Posted: 10/24/16
Updated: 05/23/19
Today's traveler has more information than ever—as we plan our vacations and at our fingertips once we touch down. Destination Approaching is your guide to the innovations helping travelers create authentic and memorable experiences. The series, found here and distributed through the Conde Nast Media Network, celebrates the launch of Chase Sapphire Reserve. With premium travel benefits designed to keep up with the way you travel, this card is your partner in international adventures.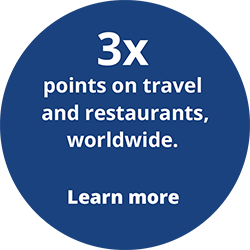 As international travel has become more affordable and frequent, interactions between travelers and locals—often those who come from underprivileged communities—are also increasingly common. To a certain extent, that's what travel's all about: expanding one's horizons and seeing what life is like in the places most people only read about in the news. But sometimes the socioeconomic gap between visitors and residents can make sitting on the beach with a cocktail feel unjust.
Enter "voluntourism," or travel with a humanitarian or environmental purpose. From bringing school supplies to an orphanage in Kenya to conducting conservation research on the Great Barrier Reef, tour operators are rushing to provide short-term versions of the volunteer opportunities once limited to programs like the Peace Corps. One expert estimates that as many as 10 million travelers looking to make a difference spend up to $2 billion doing so each year.
Critics say volunteer voyages sometimes do more for the travelers' guilt than the communities they purport to serve. But as the voluntourism industry becomes more robust and sophisticated, travel professionals say they are able to provide experiences that enrich travelers and the people who live in their destinations in vital ways. Here's how to make sure that you have a travel experience that is memorable and gratifying.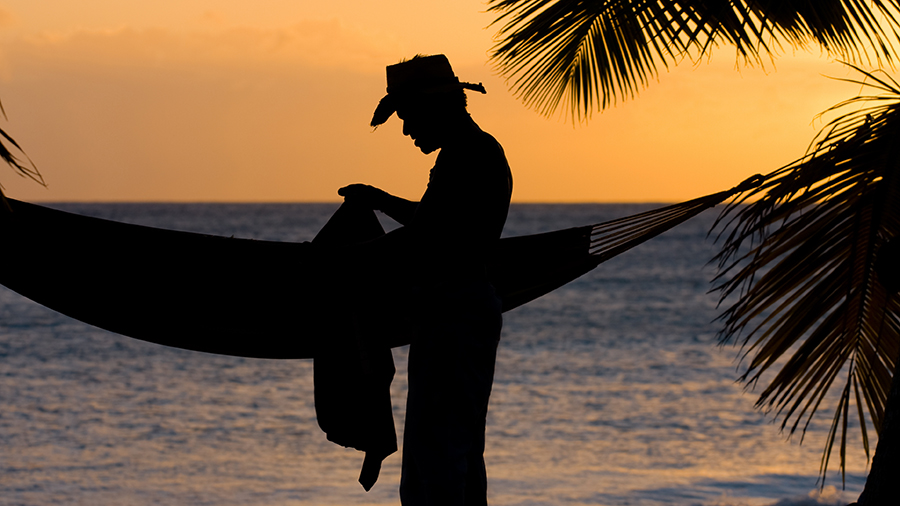 1. Demand service
Find a travel agent who specializes in service opportunities. These days, many agents have no option but to provide volunteer opportunities. Their clients want to travel to certain destinations where they know communities are often in need. Craig Burkinshaw, co-founder of UK-based trip planner Audley Travel, partnered with volunteer charitable travel company Me to We in direct response to his clients' desire to give back in a way that goes beyond tourism dollars.
He chalks up the interest in volunteer travel to larger cultural trends. "People are becoming more socially conscious in general—with travel certainly being a big part of that," he says. The poverty some people witness when they travel to the developing world inspires them to return with a purpose, he explains.
Today, Audley's trips to the Ecuadorian Amazon, a Maasai village in Kenya, and Rajasthan, India include educational experiences like cultivating cacao, collecting water and making traditional beaded jewelry. The trips also give travelers access to local volunteer projects such as planting trees or laying the foundations for a health center. But even those who opt not to volunteer can rest assured that their stay supports the villages they're immersed in, through a donation to a community-owned development project. The locals decide whether to use the money for new schools, clinics, wells, livestock or food gardens.
2. Find an authentic experience
Some people in the voluntourism business think helping others taps into the true reasons why we enjoy seeing the world.
"Why do people travel? We want to be transported into a world unlike our own," says Chloe Barber-Smith, enrollment coordinator at Colorado's Global Works Travel, an agency that specializes in trips for high schoolers. "We want to feel connected to the rest of humanity. We want to feel invigorated and alive."
To get a glimpse of how people in another part of the world actually live, you have to get far away from your hotel room. That's why Global Works programs combine language immersion with volunteer projects. Think: a Panama homestay bookended by opportunities to build an elementary school for the rural, autonomously governed Kuna tribe or install cement floors in the surf town of Santa Catalina.
Educational travel doesn't need to be reserved for high schoolers or college students, says Sucheta Rawal founder of Go Eat Give, a nonprofit that organizes trips to promote cross-cultural understanding through travel, food and service."We have welcomed 10-year-old kids as well as 70-plus retired folks," she says. The itinerary for her November trip to India includes bucket list restaurants, in-the-know fast food and truck stop eats, home-cooked meals, and two days of volunteer work—one teaching English and life skills at a women's shelter, and another serving food at a health clinic. Interacting with locals is the fastest way to pick up on a culture's nuances, she says, and Go Eat Give offers a range of opportunities for positive, meaningful exchanges.
3. Make a measurable difference
To ensure you're making a lasting difference, travel professionals like Michele Gran, founder of Global Volunteers, say it's crucial to help local organizations and individuals achieve their own goals. At the invitation of local groups in Caribbean St. Lucia, Global Volunteers (a nonprofit that specializes in short-term volunteer opportunities abroad and in the U.S.), is improving the lives of children in a sea side village through prenatal care, parent education, and early childhood education.
Several travel professionals who specialize in volunteer opportunities say that projects developed in partnership with local communities are generally the most effective. "You know the project will be maintained once you leave," says Burkinshaw, of Audley Travel, "so your impact is truly sustainable."
4. Open yourself up to change
If you sign up for service travel, prepare to find yourself changed in ways you didn't expect. Take it from Steve Gwenin, CEO of Boston-based Global Vision International. His company's volunteer opportunities range from marine conservation to constructing rainwater harvesting systems, and he insists the goodwill of voluntourism goes both ways.
"More and more," Gwenin says, "students are using our programs to not only make a difference locally, but to themselves."
Gaining international experience, inter-cultural knowledge, awareness of global issues and practical know-how in research, teaching and social work helps will benefit them abroad and at home. "They build their own personal and professional skills," Gwenin says, "such as confidence, teamwork, and the ability to overcome challenges individually and as part of a team."
In other words, get out there. Volunteering can give you an unparalleled view of another part of the world while contributing to the communities that live there in mutually meaningful ways.
Laura Vogel is a freelance writer who specializes in travel. Her work has appeared on Condé Nast Traveler's website, in Travel + Leisure, Four Seasons Magazine, Elle, and In Style. Her favorite destination (so far) is Buenos Aires.